Hawthorne Village is a 100 unit condo community in Franklin, Massachusetts.  Built in the mid-1980s, it is the sister condo community to Spruce Pond Village also in Franklin.
Video of the Hawthorne Village community
Hawthorne Village is open to all ages; it is not an "active adult" community open only to residents age 55 or older.
Spacious townhomes with basements
Homes at Hawthorne Village range from roughly 1,400 square feet to just under 2,000 square feet (excluding finished basements). Most of the units have 2 bedrooms and 2.5 baths.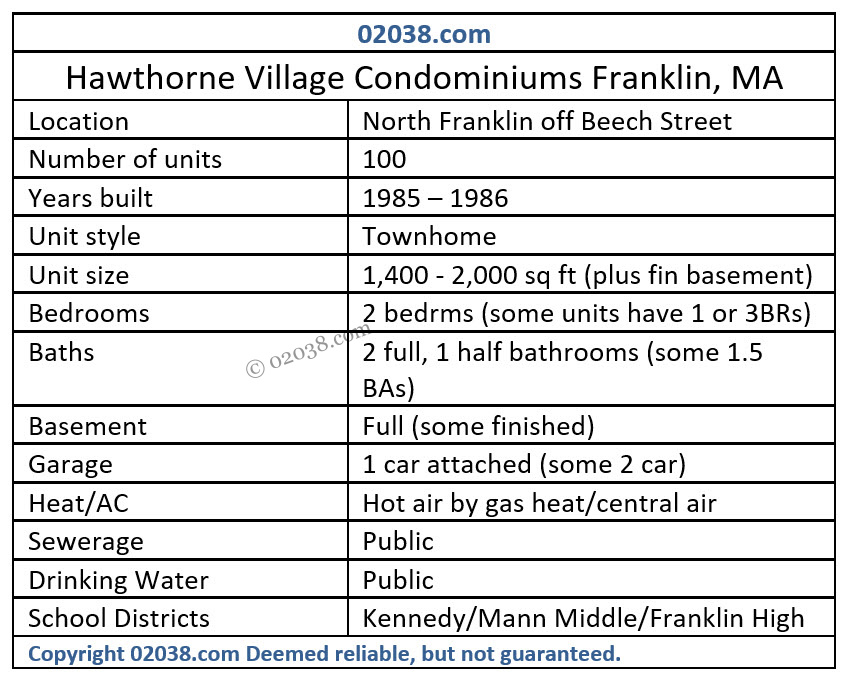 A number of the largest homes there offer 3 bedrooms. A few townhomes at Hawthorne Village were built with one bedroom.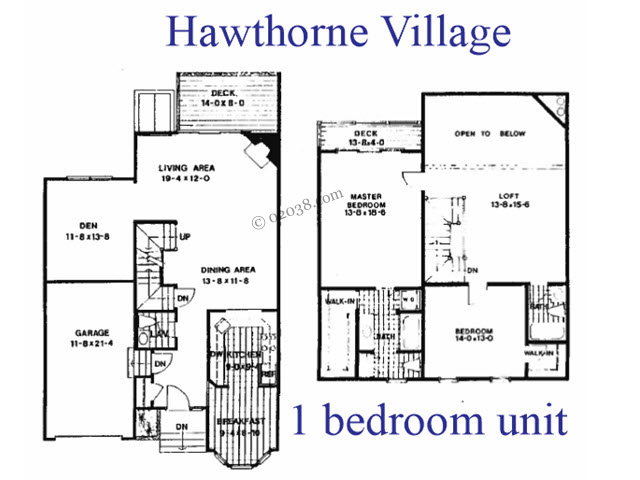 Most of the homes at Hawthorne Village have 2nd floor lofts. These make good office space or sitting areas.
Most Hawthorne Village condos have one-car attached garages. There are a number of homes with two-car garages.
Privacy and views of common grounds
Many of the homes at Hawthorne Village benefit from intelligent road and building placement that enhance the rear privacy of each unit.
Hawthorne Village in Franklin, MA has broad, level common areas with mature trees and shrubbery. Many homes enjoy rear views of pretty woods or spacious common areas.
Learn more about Hawthorne Village
Hawthorne Village is located in the north portion of Franklin, MA, just a ten minute drive to several regional shopping plazas with anchor tenants including Whole Foods, Walmart, Home Depot and Market Basket. The community has a pool and tennis courts.
Contact Warren Reynolds to get inside any of the townhomes for sale at Hawthorne Village. Follow the hotlink to lean more about the Town of Franklin, Massachusetts.