Hawthorne Village amenities and grounds
The Hawthorne Village condominium community is set on 40 acres in the Town of Franklin, MA.  Built in the mid-1980s, the townhomes at Hawthorn Village are spacious and have full basements and garages.  The community is not age restricted, an important advantage to all prospective buyers who are not age 55 or over.
Pool, tennis courts and grounds
Hawthorne Village's amenities include an in ground pool . . .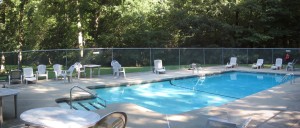 . . . and tennis courts.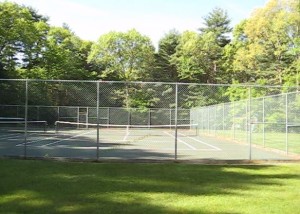 Video of amenities and common areas
Above is a video showing the amenities and attractive common areas of Hawthorne Village.
Extensive grounds enrich Hawthorne Village lifestyle
Because it was built on 40 acres, the Harthorne Village condo community benefits from large common areas.  There are many mature trees and lots of shrubbery that provide screening and increases the privacy of residents.
Warren Reynolds can answer all of your questions about Hawthorne Village and will arrange access for you to any townhomes available for purchase at this condo community in Franklin, Massachusetts.
Copyright ©2014 02038.com