The Large Group Seminar at the new Franklin High School is would fit in well at one of the nation's top universities.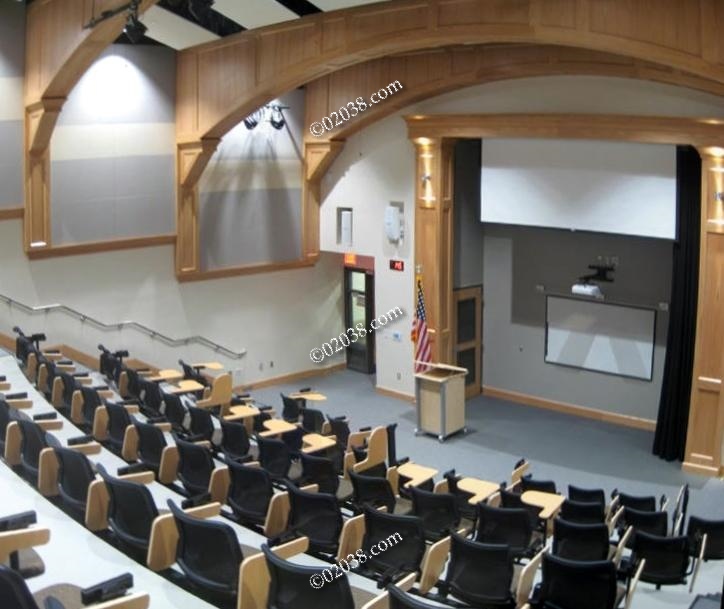 With seating for 80, the hall accommodates traditional lectures and also employs NEC Display interactive white board technology.
The NEC Display software syncs with the Chromebooks provided by the school to every student, allowing teachers and students to share and collaborate on content in real time and on the Cloud. The technology integrated into this large, beautiful space (as it is throughout the High School) helps assure that the Large Group Seminar will play an important role in shaping students' educational success at Franklin High.
The Large Group Seminar at the Franklin High School in Franklin, MA feels very much like a high end university lecture hall. What a great asset for Franklin High!
Copyright ©2014 02038.com