Media Center the hub of new Franklin High School
The Media Center is the heart of learning and technology at the new Franklin High School in Franklin, Massachusetts.
The Center provides a bright, spacious environment for learning.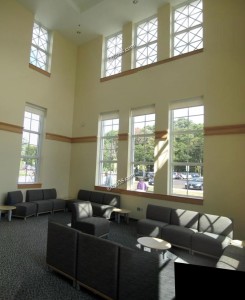 There are some stacks with print materials. But given the intensive use of high tech throughout the school, the focus in the Media Center is on technology and computer-based education.  Just like the Genius Bars in Apple Stores, the Media Center has a tech support station (manned by students) to help students get the most out of all the technology at their disposal at the school.  And as often found in college media centers, a café where students can buy refreshments as they work.
Video of Media Center at Franklin High
Below is a video showing the beautiful Media Center at the new High School in Franklin, MA:
Media Center is a platform for online research

The Media Center's web portal shows just how much a modern high school library has shifted to online research and content.  The Media Center supports the curriculum at the Franklin  High School by supplying links to a large number of scholastic research databases.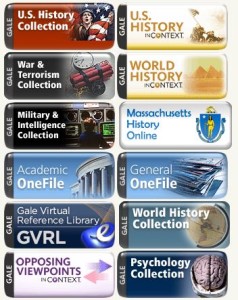 The days of students going to the school library to use print materials in physical stacks are long gone!