The market for condos at Franklin Crossing in Franklin, MA continued its winning ways during first half of 2015. The average sale price at Franklin Crossing rose 1.9% during the first six months of the year compared to the first half of 2014. It was the third year in a row of rising prices at the attractive condo community in Franklin, Massachusetts.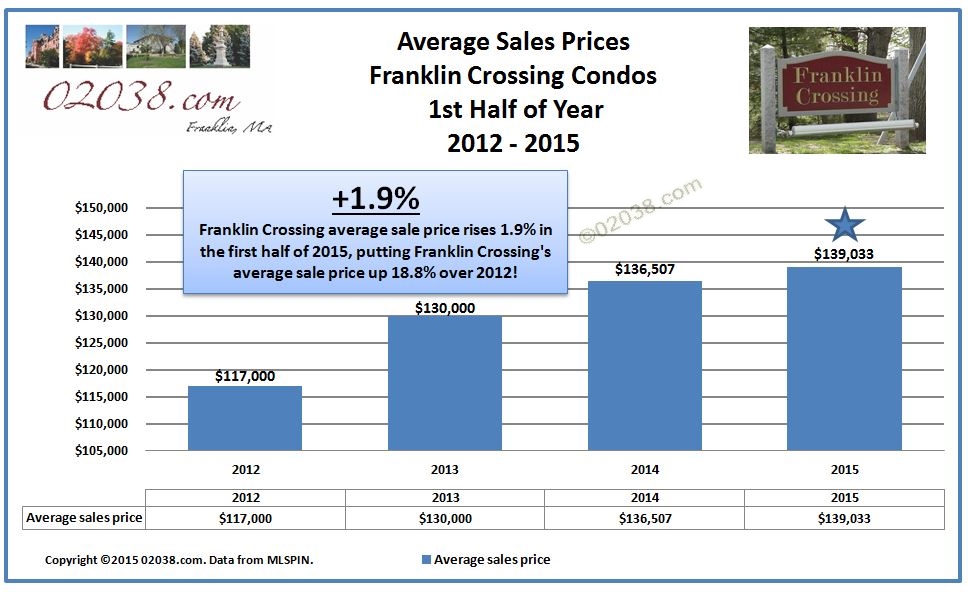 At $139,033, 2015's first half average sale price at Franklin Crossing is 18.8% higher than the average price set back in the first half of 2012!
Prices heading higher in the second half of 2015?
As of late July, 2015, there were two condos for sale at Franklin Crossing.  Asking 159,000 and $149,000 respectively, these units are priced to reflect the rising values at the association:
It will be gratifying for all owners at Franklin Crossing to see these units find buyers at the prices the sellers are seeking.  If these sellers get what they are looking for, the sales would confirm that Franklin Crossing values are continuing their ascent!
Great choice for garden condos
A garden condo is defined as a one level unit with other units either above or below it (or both). If you are looking for a garden condo at an affordable price in the I-495 region of Massachusetts, Franklin Crossing is a compelling choice!
There are over 160 garden condos at Franklin Crossing.  Units have either one or two bedrooms with a few boasting 3 bedroom floor plans.  Units range in size between just over 700 sq ft to approximately 1,100 sq ft.
Many have balconies that overlook wooded common grounds.
Superb location
Franklin Crossing's location is superb!  It's just off Exit 17 of I-495, placing it close to many stores, medical offices and places to eat.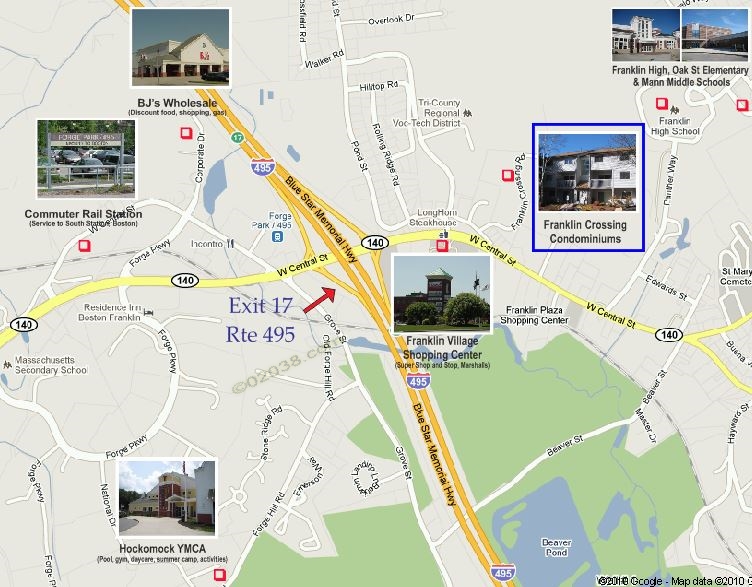 A Super Stop and Shop and the many stores and service providers at the Franklin Village Shopping Center are right across Route 140  from the Franklin Crossing community.  There are many retailers and eateries up and down Rte 140 as well, all easily accessible from Franklin Crossing.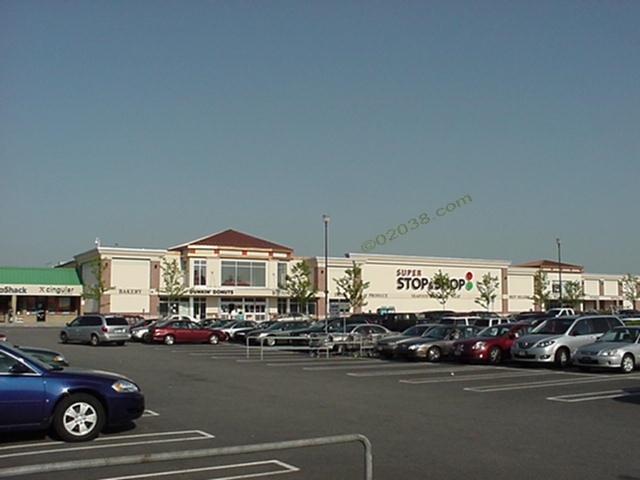 And yet, Franklin Crossing is nicely set back from the hustle and bustle of the Route 140.  The condos are situated well away from noise and traffic in a secluded spot up a gentle hill.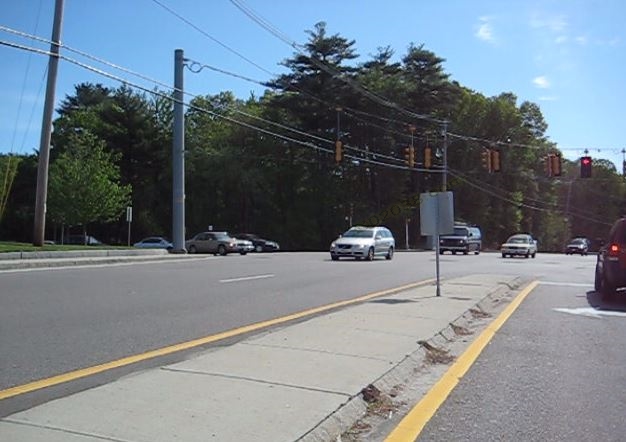 Driving past the shopping center on Rte 140, you would never know that the Franklin Crossing condominiums even exist!
For commuters, I-495 and the Forge Hill commuter rail station are a short drive away.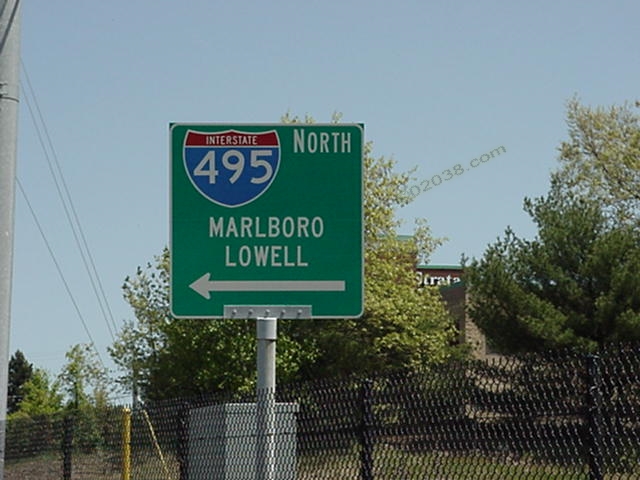 See more posts on the Franklin Crossing condominiums in Franklin, MA by following the hotlink.  Contact Warren Reynolds with any questions you have about Franklin Crossing.  He has the knowledge and skills to help you buy or sell a home at Franklin Crossing!
Copyright ©2015 02038.com