The average sale price at the Forge Hill condominiums in Franklin, MA rose to $259,900 during the first of this year. That's a 10.6% increase over 2014's first half average sale price of $235,000.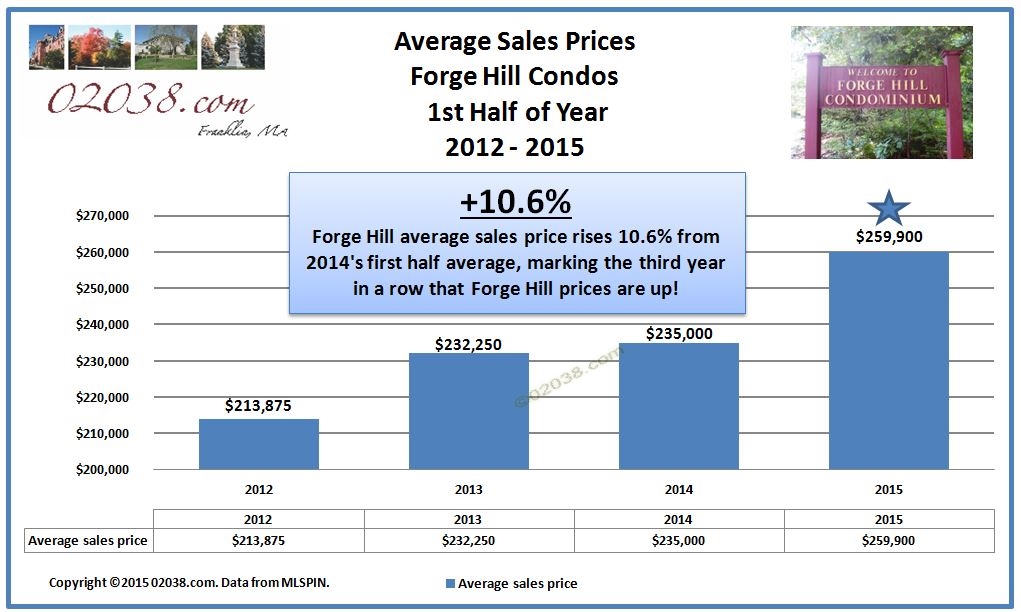 It was the third consecutive increase in first half average sales prices at Forge Hill. The current average sale price at Forge Hill stands a whopping 21.5% ahead of 2012's first half average!  (All data from MLS-PIN.)
Forge Hill provides dramatic floor plans
Forge Hill townhomes have an appealing floor plan incorporating a central atrium with finished loft overlooking a fireplaced living room and multiple exterior decks.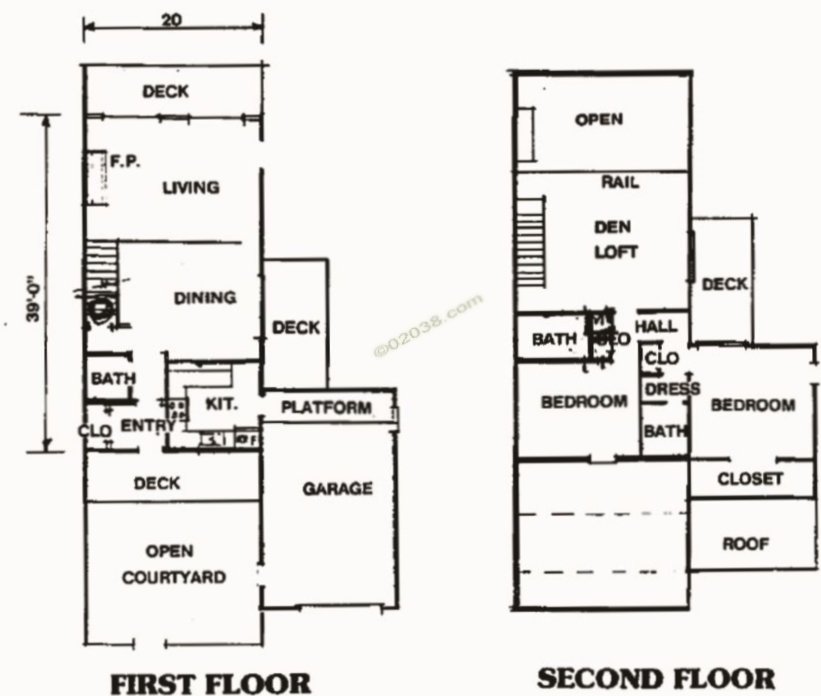 Many Forge Hill units have large second story decks off the master bedrooms in addition to first floor decks. Private front courtyards are a distinguishing feature of homes at Forge Hill.
Situated near shopping, commuter rail, I-495
Forge Hill is ideally situated in Franklin, MA.  It is literally seconds from shopping, daycare, the Forge Hill commuter rail station and Exit 17 on I-495.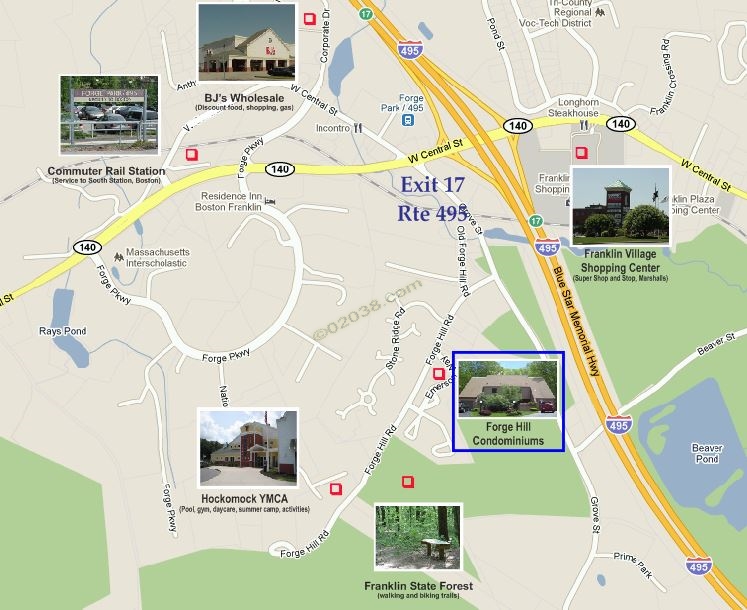 What is especially nice about Forge Hill's location is that the condos border on the Franklin State Forest.  There are miles of walking trails immediately behind the Forge Hill community!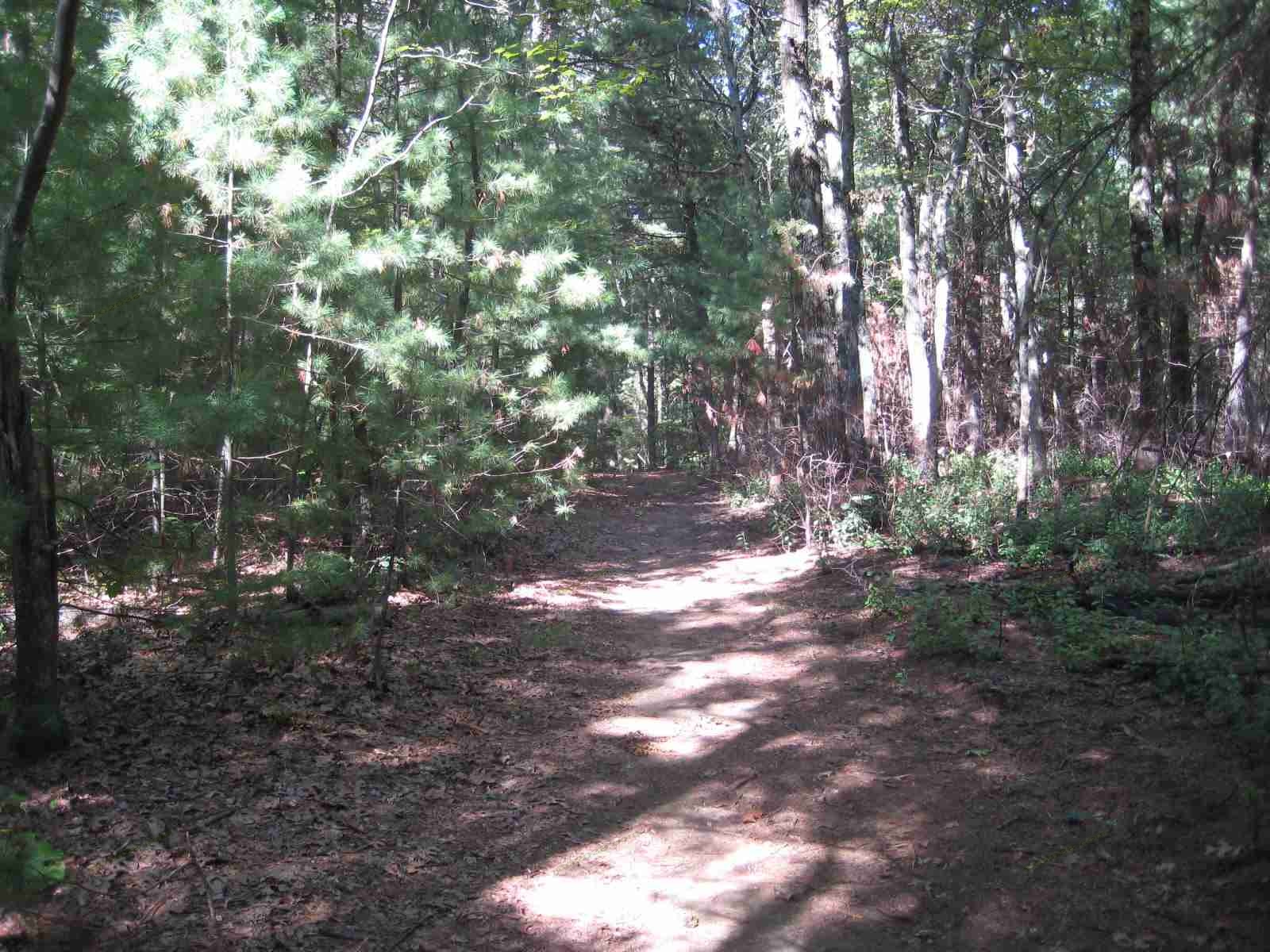 Follow the hotlink to learn more about the Forge Hill condominiums in Franklin, MA.  Contact Warren Reynolds for help and advice about buying or selling a home at Forge Hill!
Copyright ©2015 02038.com