The average sale price of townhomes at Spruce Pond Village in Franklin, MA rose 5.3% in the first half of 2015, compared to the average sale price at Spruce Pond during the first six months of 2014.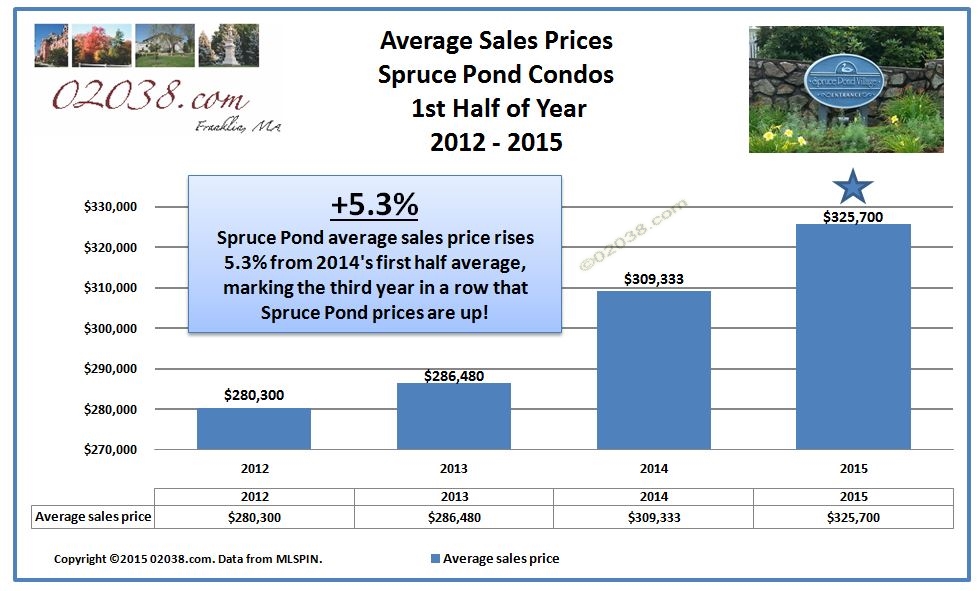 Spruce Pond's first half 2015 average sale price was $325,700. That's a 16.1% increase over the first half of 2012, when the first half average sale price was only $280,300. (All data in this report derived from MLS-PIN.)
Spruce Pond Village condos in demand
Townhomes at Spruce Pond Village are popular, because this large condo community in Franklin, MA offers both good value and location many buyers prefer.
Spruce Pond Village enjoys a highly desirable location in Franklin, just off Exit 16 of I-495. There is plentiful shopping and services nearby in town and also within an easy drive both to the north and south on the interstate.
Spruce Pond townhomes range from 1,300 sq feet to over 2,000 sq ft of living area plus finished basement space.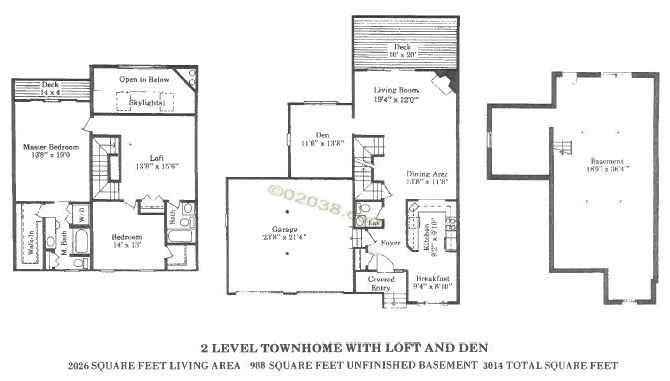 Many of the homes at Spruce Pond enjoy pretty water views.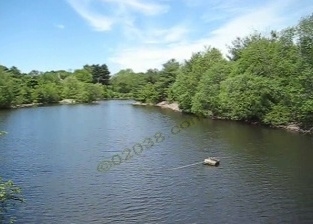 Learn more about Spruce Pond Village here. Contact Warren Reynolds for expert advice about buying or selling a home at Spruce Pond Village!
Copyright ©2015 02038.com