It's just a memory now! The old town hall building in Franklin, MA is now completely leveled, completing about 2 weeks of demolition work.

Site of the new Horace Mann Square
Once the site is cleared of residual debris, work can commence on the construction of Horace Mann Square, Franklin's newest shopping plaza.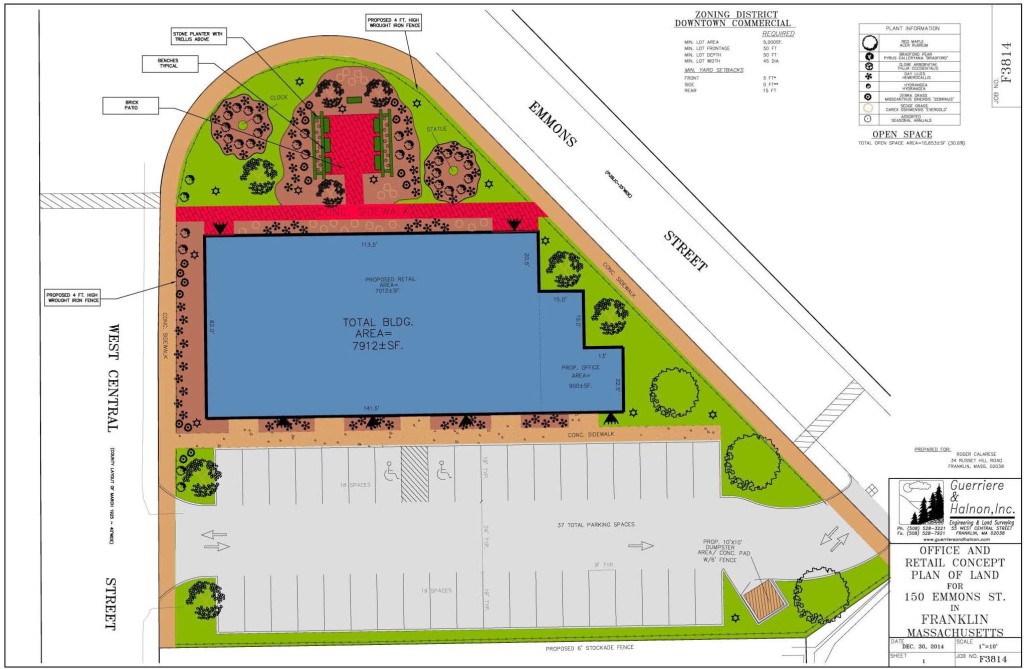 The Square will be a 7,900 square foot retail center with shops and office space. The economic benefits of the new shopping complex will compliment the facelift Downtown Franklin is getting from its ongoing $7M road and streetscape improvement project. When completed, the two capital improvements should help advance the downtown area's continued evolution into a modern and vibrant shopping, service and entertainment destination.
Copyright ©2016 02038.com