The first half of 2017 saw the highest price paid for a unit at Franklin Crossing since the onset of the Great Recession back in 2009.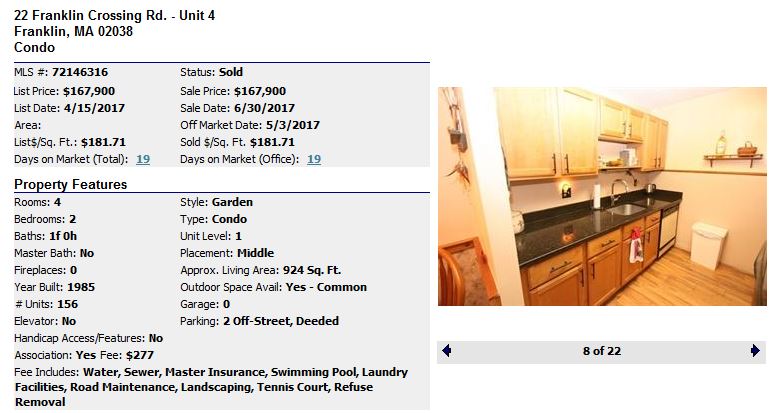 2204 Franklin Crossing Road sold for $169,900 (the asking price) at the end of June. It had a newer kitchen and bath, and laminate flooring in several rooms. (Hard surface flooring is allowed at Franklin Crossing only in first floor units due to noise concerns.)
Significantly, 2204 faced the parking lot; this indicates that units similar to 2204 that face the pretty rear woods at Franklin Crossing should command a price premium over the price paid for unit 2204.
Steady gains in unit values at Franklin Crossing
Prices have been steadily rising at Franklin Crossing over the past five years.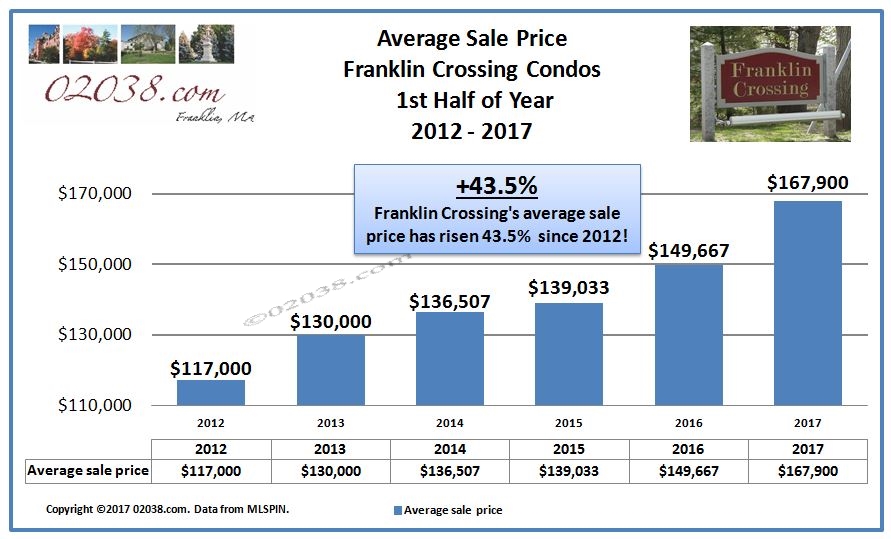 Buyer demand for homes at Franklin Crossing noticeably intensified beginning in late 2015. 2016 saw vigorous sales at Franklin Crossing, with some listings there receiving multiple offers soon after entering the market.
We should see continued price appreciation at Franklin Crossing for the rest of 2017. If you are thinking of selling your Franklin Crossing unit, please contact Warren Reynolds. He'll be happy to give you a free Home Value report and help you take the steps needed to get your condo ready to sell as quickly as possible!
Learn more about Franklin Crossing
Franklin Crossing offers a lot for an affordable price, including an in ground and community play area with tennis court.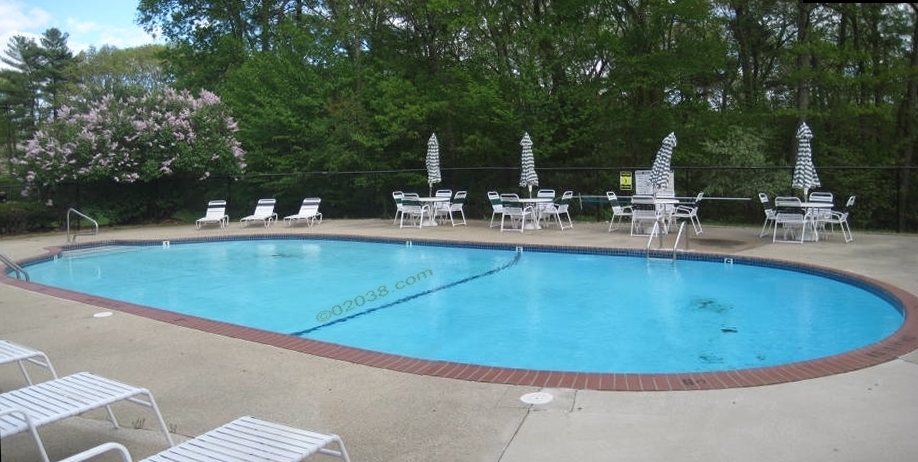 Follow the hotlink at right or in the image above to learn more about living at the Franklin Crossing Condos in Franklin, MA.
Copyright ©2017 02038.com