Franklin High School ranked in the top 50 of all public high schools in Greater Boston in a recent survey released by Boston Magazine.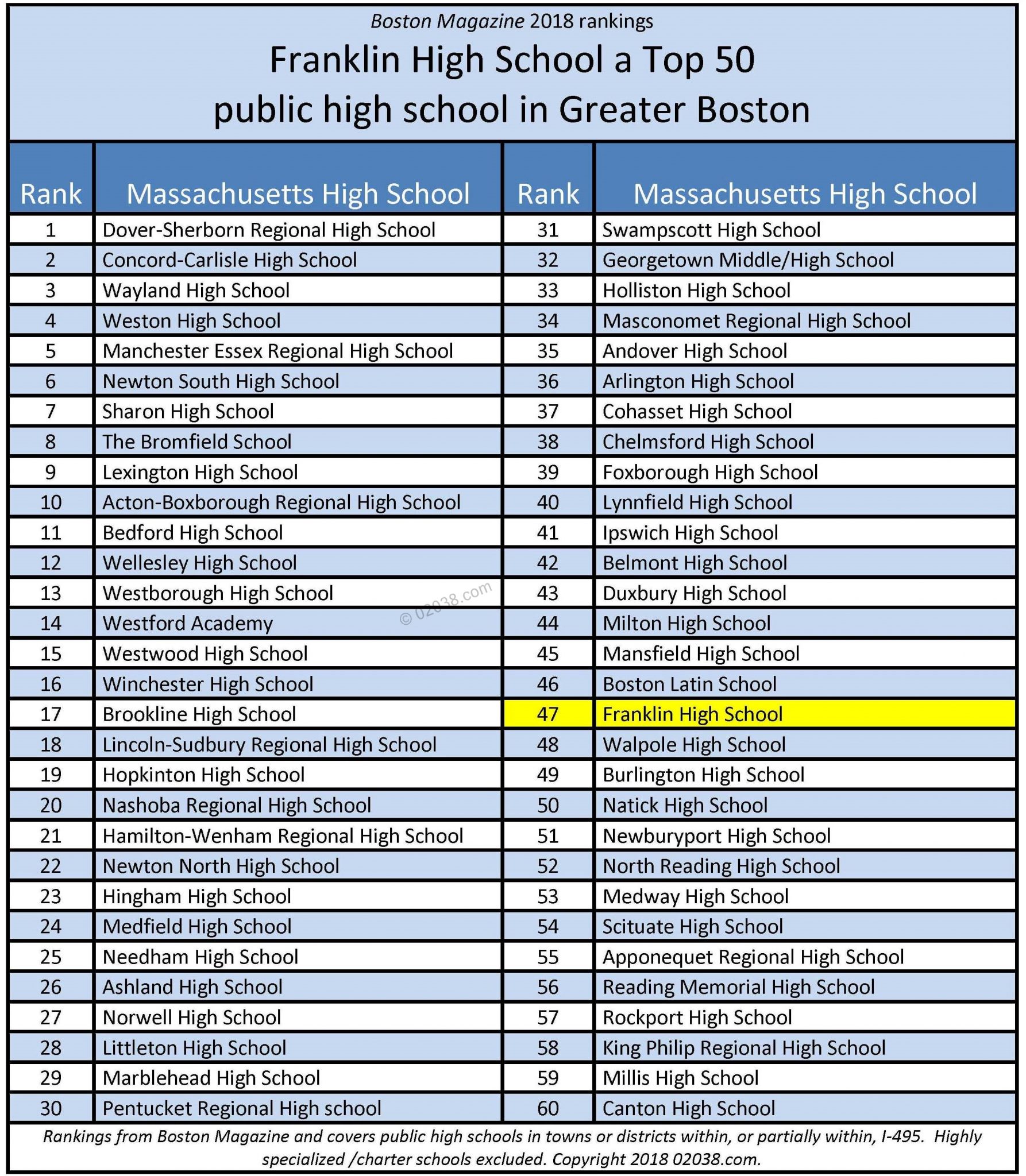 In producing the rankings, Boston Magazine says it looked at many factors, including SAT and MCAS scores, Advanced Placement participation rates, class size, and student-to-teacher ratios. (Schools on or within the I-495 loop were included in the findings. Excluded from the rankings were charter schools and specialized schools.) You can see the full Massachusetts public high school rankings posted by Boston Magazine in the hotlink at left.
Franklin High ranks with other excellent schools in region
In placing forty-seventh in the survey, Franklin High was ranked on par with or better than such excellent public high schools serving Mansfield, Walpole, Natick and the regional high school serving Norfolk, Wrentham and Plainville (King Philip Regional). Yet, as noted in a post published here a few years ago, Franklin, MA has a much lower property tax burden than most other I-495 communities with such excellent schools.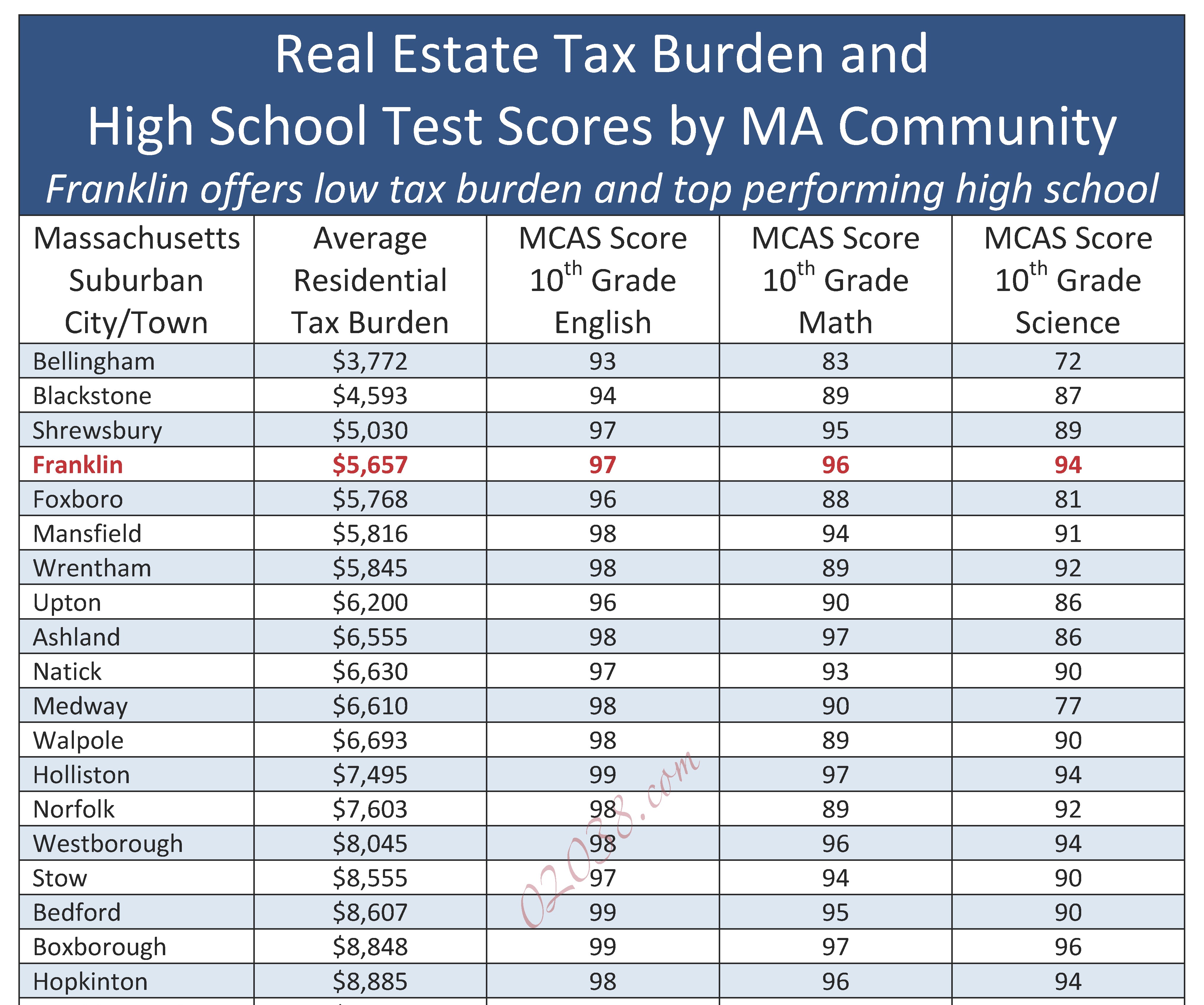 So prospective home buyers should give a lot of consideration to the Town of Franklin, Massachusetts!
Exploring Franklin High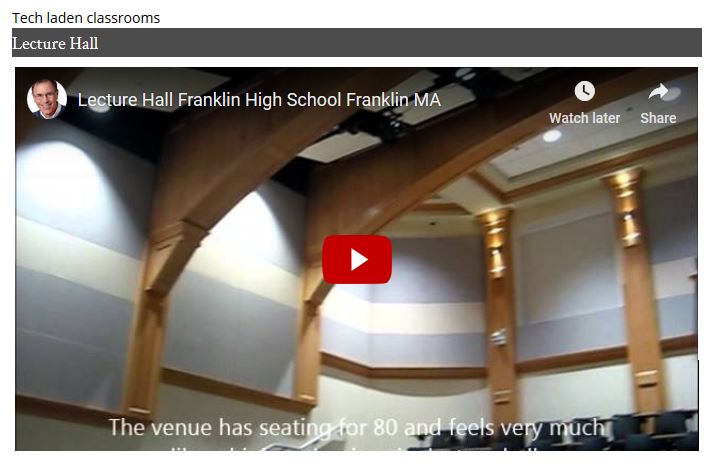 Follow the hotlink in the image above or at right to learn more about Franklin High School in Franklin, MA. You'll see exclusive videos of the interior of this beautiful school, including science labs, the school library, high-tech classrooms and the impressive lecture hall. You'll also find links to the High School's website and the Department of Education's profile for the school.
Franklin, MA is a great place to call home! Contact Warren Reynolds with any questions you have about living in the Town of Franklin, Massachusetts!
Copyright ©2018 02038.com