In 2018, the Commissioner of the Massachusetts Department of Elementary and Secondary Education (DESE) commended the John F. Kennedy Memorial Elementary School in Franklin, MA for high achievement.  The Kennedy School was among only fifty-two public schools in the Commonwealth to receive this recognition.  The commendations were awarded based on a number of factors, including MCAS exam scores.   You can see all fifty-two schools by following the link above or in the image below: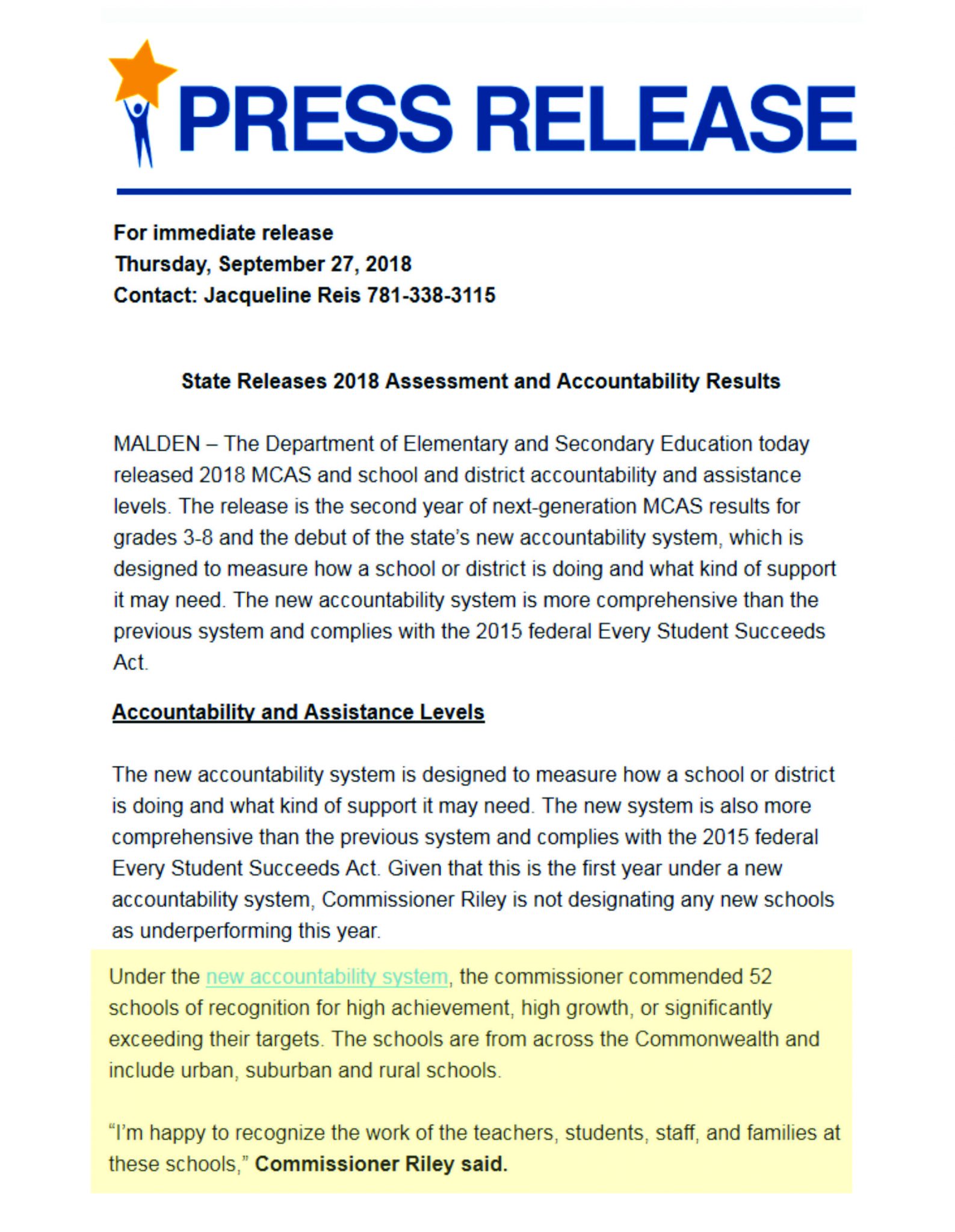 Kennedy Elementary students excel on MCAS tests
The Massachusetts Comprehensive Assessment test (MCAS) is the Commonwealth's elementary and secondary education assessment testing system. All public school students in designated grades must take the annual MCAS test.
Students at the Kennedy Elementary School in Franklin, MA turned in stellar performances on the 2018 MCAS tests!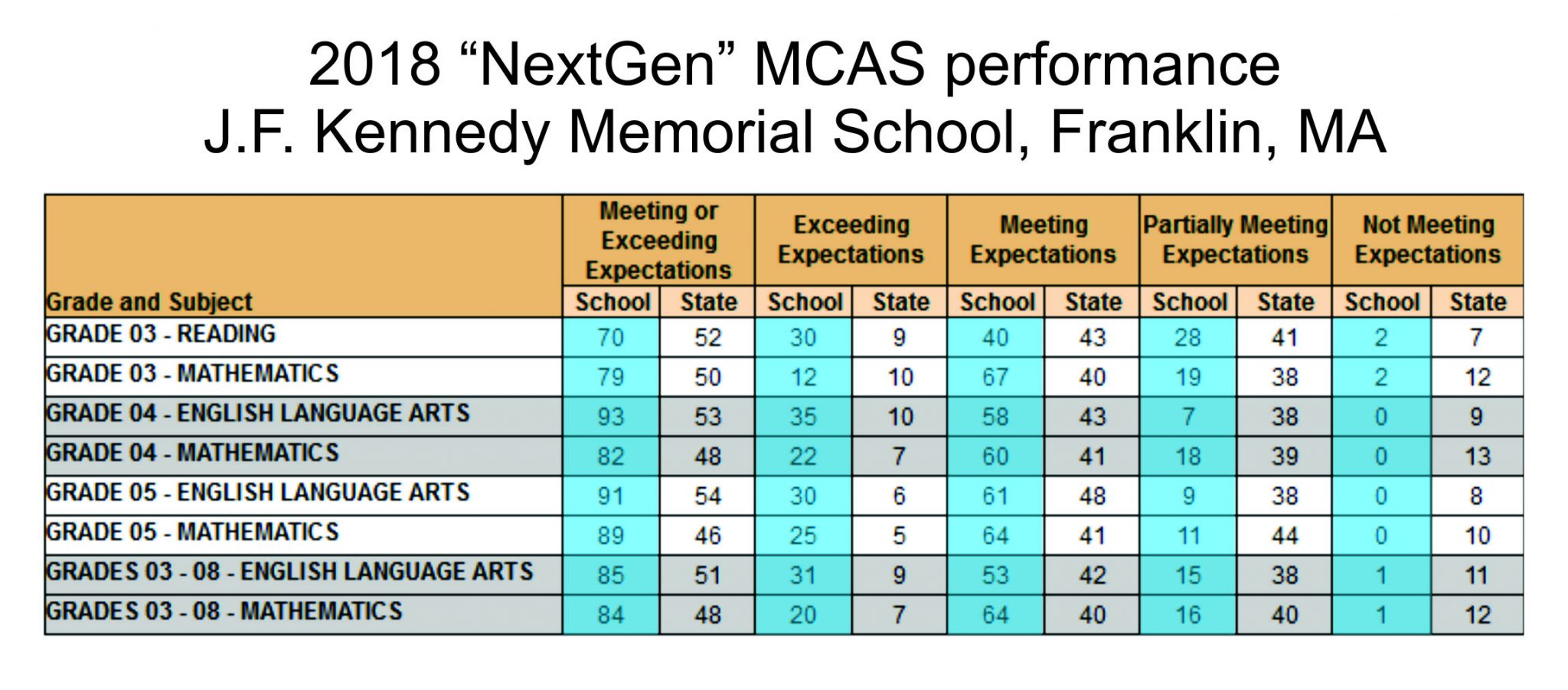 In most grades taking the MCAS exams at Kennedy, no fewer than 84% of students in each grade either met or exceeded MCAS performance expectations. The percentage of Kennedy students either meeting or exceeding expectations was outstanding for the fourth grade ELA test (93%), the fifth grade ELA test (91%) and the fifth grade Math test (89%) Only the third grade Kennedy turned in meet/exceed performance expectation percentages lower than 80%. And even there, 70% of third graders either met or exceeded expectations on the Reading test, while 79% met or exceeded expectations on the Math MCAS test.
Kennedy School students' performances compared to state averages
Below are charts showing how Kennedy students in each grade taking the 2018 MCAS tests performed compared to the average for all students in Massachusetts in each respective grade:

As you can see above, Kennedy Elementary School students in each grade far out-performed the state averages in both the Math and Reading/ELA tests. .
Contact Warren Reynolds to learn more about Kennedy Elementary and living in the Town of Franklin, Massachusetts!
Copyright © 02038.com