The designation of an official cultural district in Franklin, MA was recently announced by the Massachusetts Cultural Council (MCC ). The new Franklin Cultural District should help advance the ongoing revitalization of the downtown area of Franklin by drawing more visitors and activity to downtown Franklin.

The approval of the district also entitles Franklin to funding and support from a range of state departments and programs that further the arts and historic preservation. In announcing the approval of the Franklin Cultural District, Franklin Cultural District Committee's website quoted the MCC's Executive Director Anita Walker as identifying the "Red Brick School, Franklin Historical Museum, and the Ray Memorial Building" as potential recipients of such funding and support.
Franklin Cultural District includes many cultural assets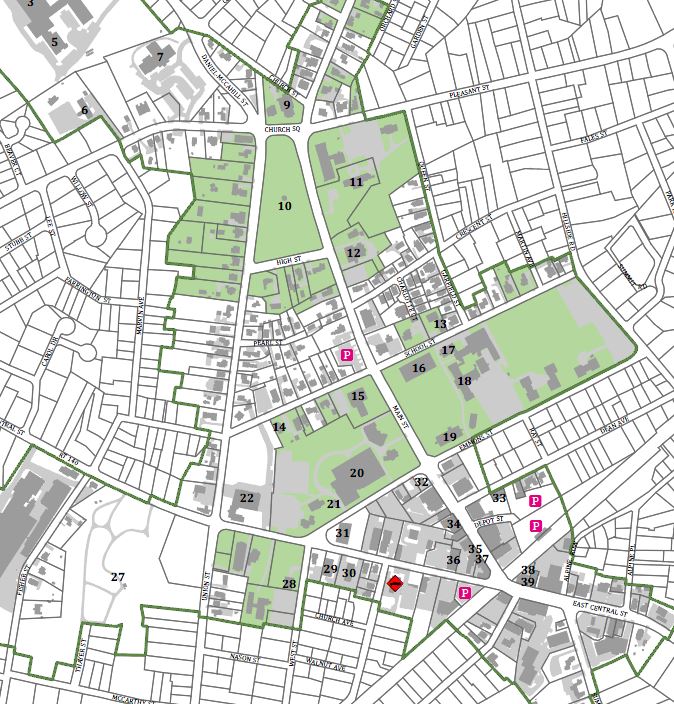 The Franklin Cultural District is geographically extensive. It includes the downtown, Dean College, the town common, the High School and Oak Street Elementary/ Horace Mann Middle schools, the Union Street Cemetery and the former mill buildings on Fisher and Howard Streets.
This is a highly walkable district with many shops and eateries and interesting things to see.
Congratulations to the many town residents who worked hard to make the Franklin Cultural District a reality!
Copyright ©2019 02038.com