Many of the routes residents of Franklin, MA routinely drive to go shopping, take the kids to school, and to commute to work will be affected by construction projects recently begun by Franklin's Department of Public Works.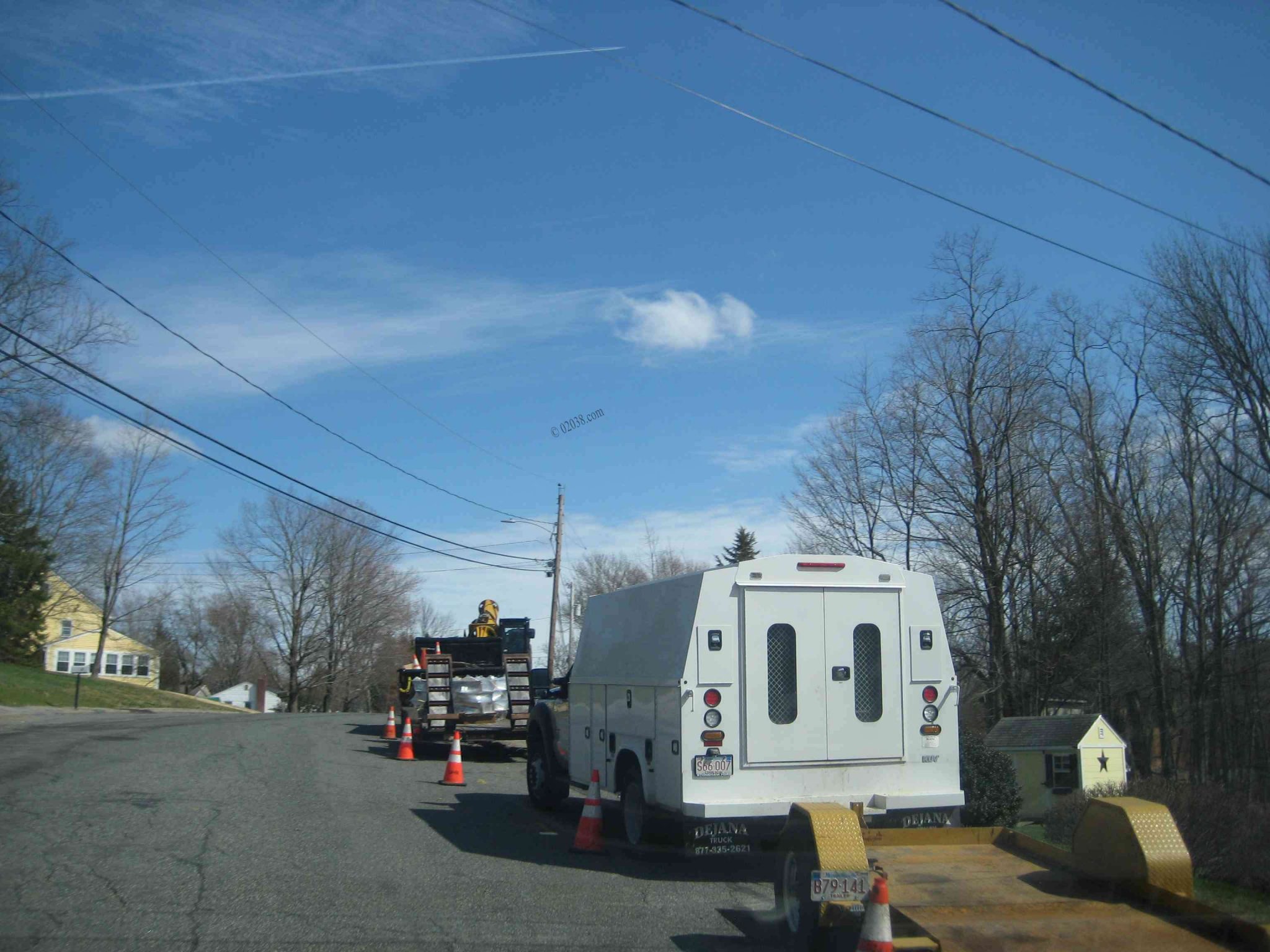 The big three
Ranging from road resurfacing to drainage improvement and waterline replacement, the work announced by the DPW for 2019 affects a variety of areas in town. But three projects seem destined to especially slow traffic circulation in Franklin.
Lincoln Street resurfacing
Lincoln Street is being resurfaced. This street is one of the most vital arteries in town, as it provides essential north and south access for about a quarter of the geographic area of the Franklin community.
The part of this busy street that is being worked on stretches from the intersection of Lincoln Street and Skyline Drive just about all the way to the town border with Medway. (The photos above certainly do capture the gloomy spring weather we have been having!)
Chestnut Street
Chestnut Street is another active Franklin, Massachusetts street being resurfaced in 2019.
The area of the Chestnut Street construction runs from Chestnut Street 's intersection with Old Chestnut Street to Chestnut Street's intersection with Tyson Road.
Beaver Street
As of the writing of this post, the construction affecting Beaver Street is just getting underway; mostly there is just signage up at this time.
The Beaver Street construction work involves the installation of new water lines in the side street neighborhoods along a small section of Beaver Street from Marvin Ave to Reid Street. Despite the short run of Beaver Street affected by this work, this section of Beaver Street is very heavily trafficked. It is used by commuters to get to and from Interchange 17 on I-495 and by many Franklin residents to access the stores, eateries and service providers along Rte 140.
Because the Beaver Street work has not commenced as of the publishing of this post, how much of an impact it will have on traffic circulation is unclear.
Its good that Franklin is investing in infrastructure and no one likes potholes. So the DPW work this year is a necessary inconvenience that will be forgotten once the construction is complete!
Copyright ©2019 02038.com