To raise funds in support of the local food bank, The Franklin High School Empty Bowls Club is hosting a soup-kitchen style dinner on May 2, 2019 from 6 PM to 8 PM at the cafeteria of the Franklin High School, 218 Oak St., Franklin, Massachusetts.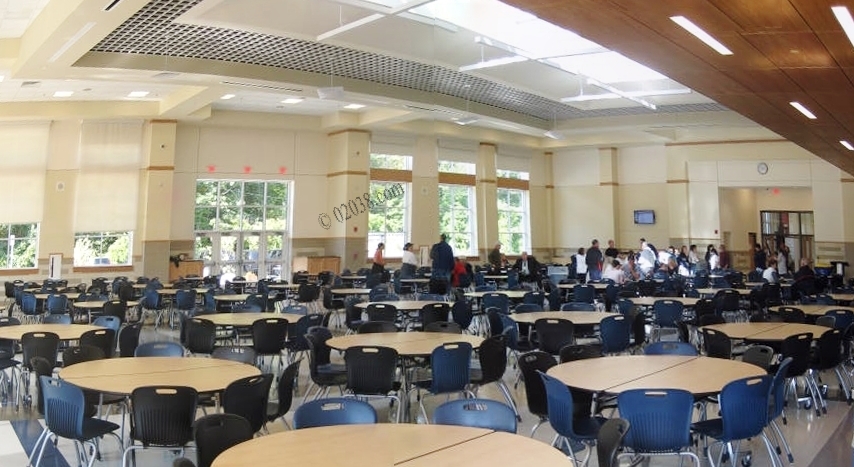 Buy tickets on-line
Tickets must be purchased in advance. They cost $20 for adults and $10 for children and students.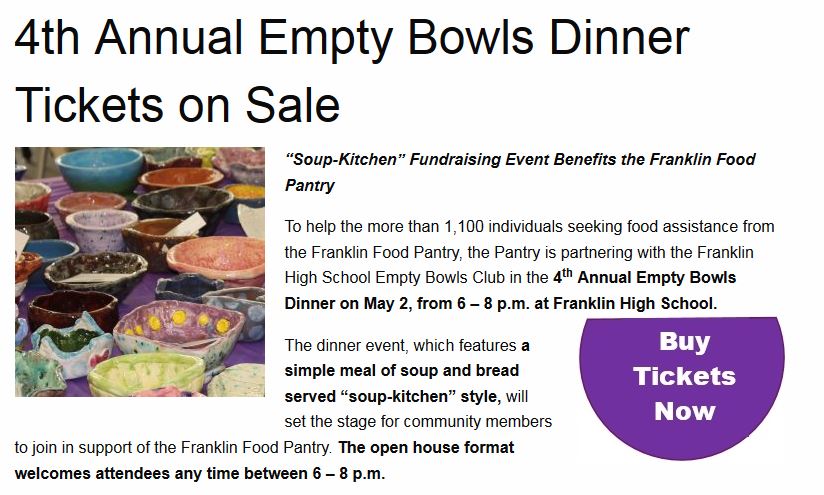 Support the Franklin Food Pantry

Proceeds from the dinner will go to the Franklin Food Pantry, which provides nutritional support to approximately1,100 needy clients living in Franklin and surrounding communities. The Pantry reports that a significant percentage of its current clients are the elderly. As the Pantry's website details, the elderly getting help from the Pantry are on fixed incomes and are burdened with high health care costs, especially the cost of prescription medications.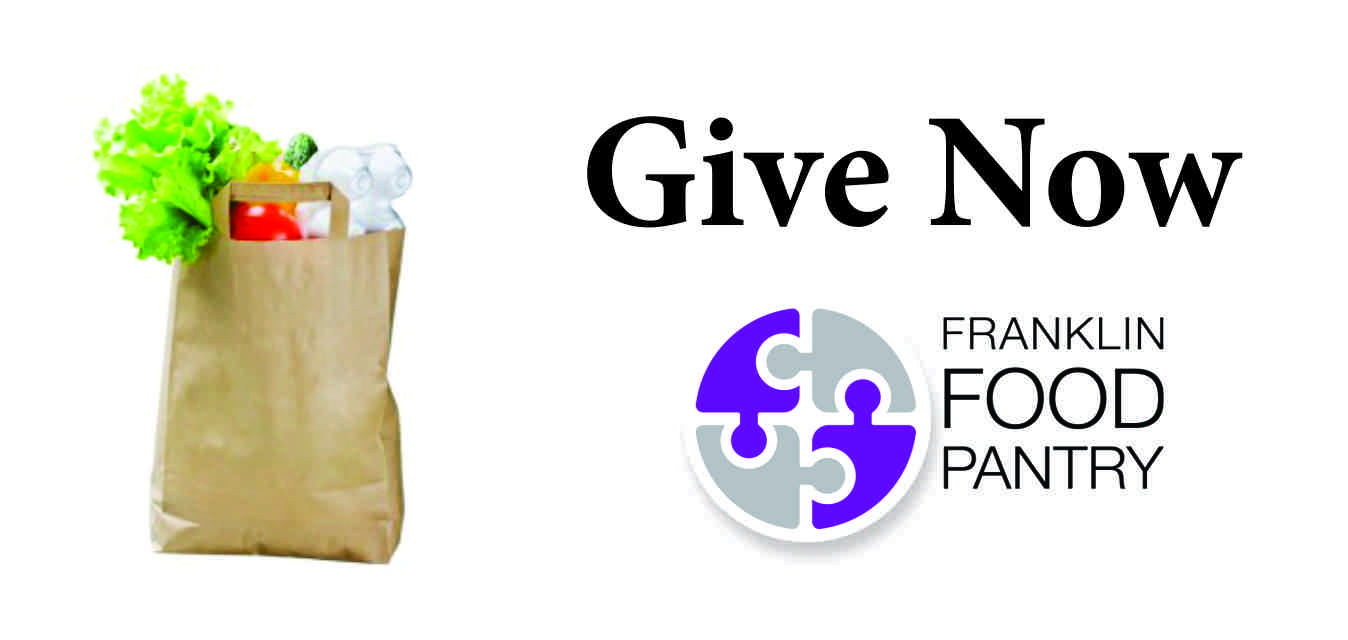 If you can't attend the dinner, please donate to the Pantry here.
Copyright ©2019 02038.com