The average sale price of townhomes at the Chestnut Ridge Condominiums in Franklin, MA fell 5.5% in 2019.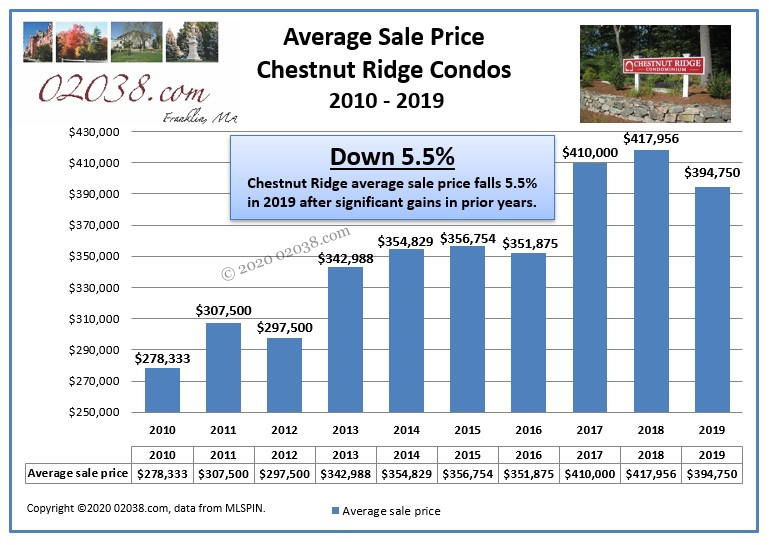 The decline came on the heels of significant price increases over the prior two years. 2019's average sale price remains significantly above the average sale price of 2016 and earlier years stretching back to the ending of the Great Recession in 2010.
2019 sales report
Follow the hotlink at right or in the image below for the 2019 sales report for the Chestnut Ridge Condominiums in Franklin, Massachusetts.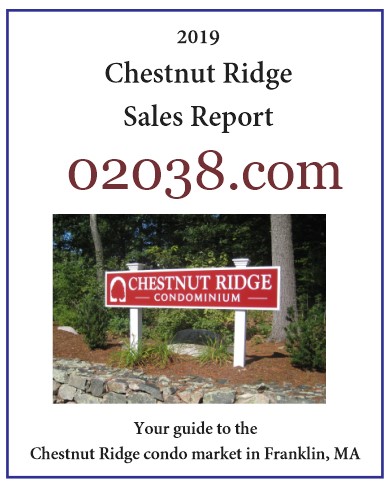 Sales volume at Chestnut Ridge in 2019
Eight townhomes at Chestnut Ridge sold during 2019 on MLS-PIN, the largest MLS in New England.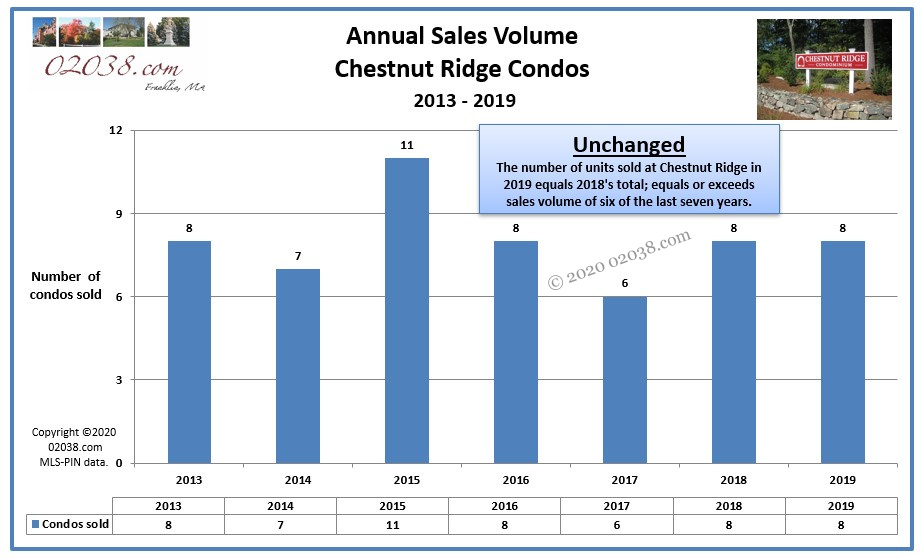 This matches the sales total for 2018 and is in line with past years' annual sales volume at Chestnut Ridge going back to 2013.
Chestnut Ridge community
The Chestnut Ridge Condos in Franklin, MA have a lot to offer! Follow the hotlink at left to access a wealth of exclusive information and videos about this desirable townhome community in Franklin, Massachusetts. If you have questions about Chestnut Ridge or would like to tour any of the homes for sale there, contact Warren Reynolds. He has a long track record of success at helping people buy and sell at Chestnut Ridge!
©2020 02038.com