The average sale price of townhomes at the Chestnut Ridge Condominiums in Franklin, MA advanced 12.8% in 2020.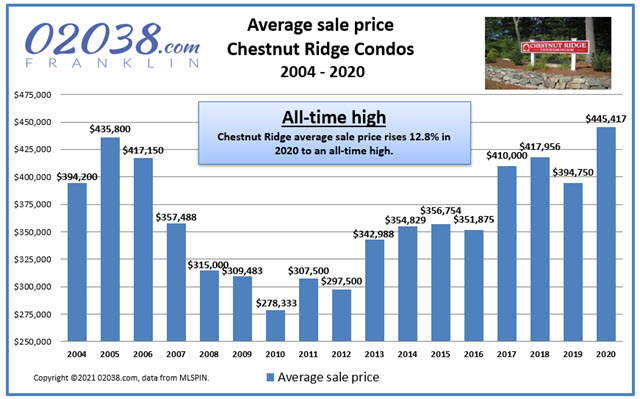 The price increase came on the heels of a disappointing decline the previous year. Chestnut Ridge's average sale price of $445,417 is now 60% above 2010's $278,333 average.
Six sales in 2020
Six units changed hands at Chestnut Ridge in 2020, according to data maintained by MLS-PIN..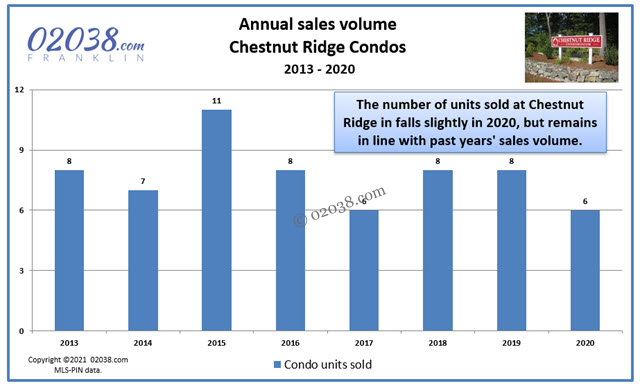 While showing a decline from the eight transactions that were completed in both 2019 and 2018, 2020's sales total was consistent with the fluctuating annual sales volume at Chestnut Ridge going back a number of years.
You can download a report on all of the sales at Chestnut Ridge in 2020 here or via the hotlink embedded in the image below.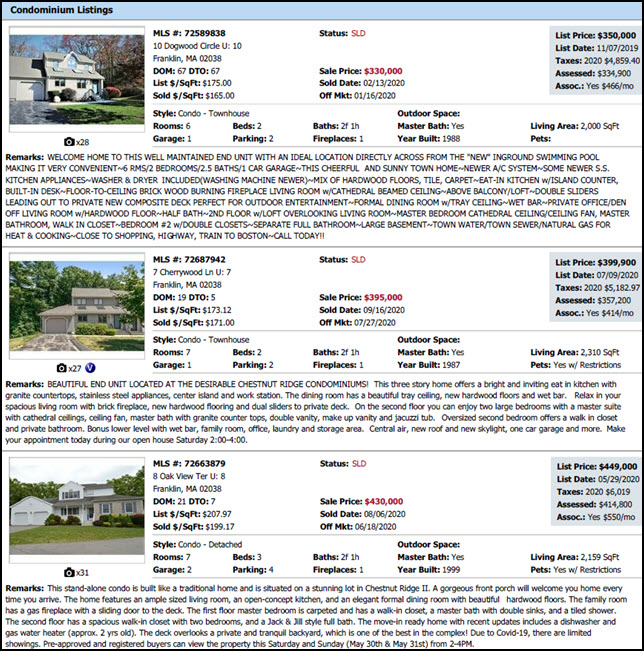 Sales below asking price
Of the six sales at Chestnut Ridge in 2020, three sold at a discount to their asking prices.
The three units that sold at a discount lacked the "pizzazz" of extensive, recent upgrades.
Sales above asking price
Conversely, the three units at Chestnut Ridge that sold above asking price in 2020 all were renovated and very appealing.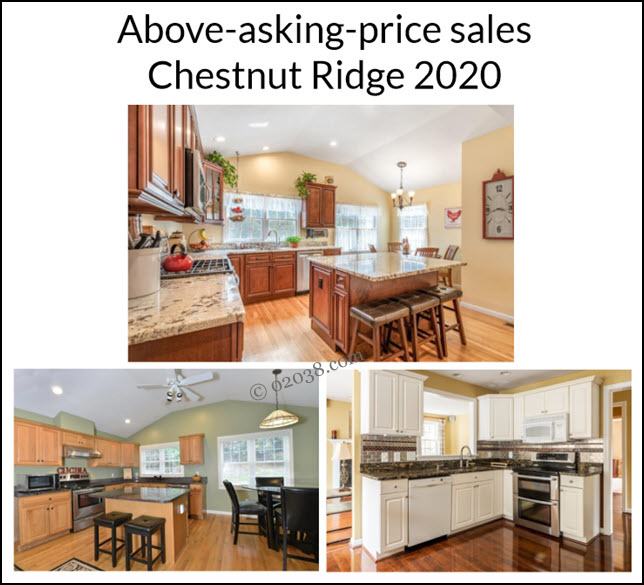 You can see in the image below how much more modern and attractive the interiors of the over-asking-price units were compared to the interiors of the units that had to discount to sell.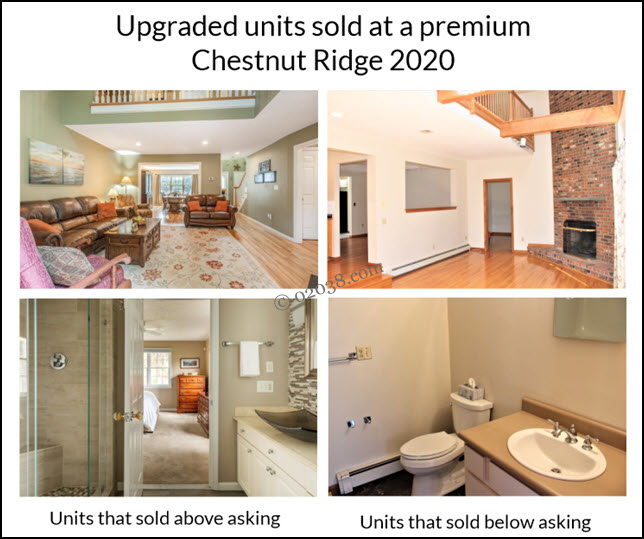 Updates help homes sell at a premium!
Learn more about the Chestnut Ridge Condos in Franklin, MA
You can go to an informative landing page on the Chestnut Ridge Condominiums here or by following the hotlink in the image below.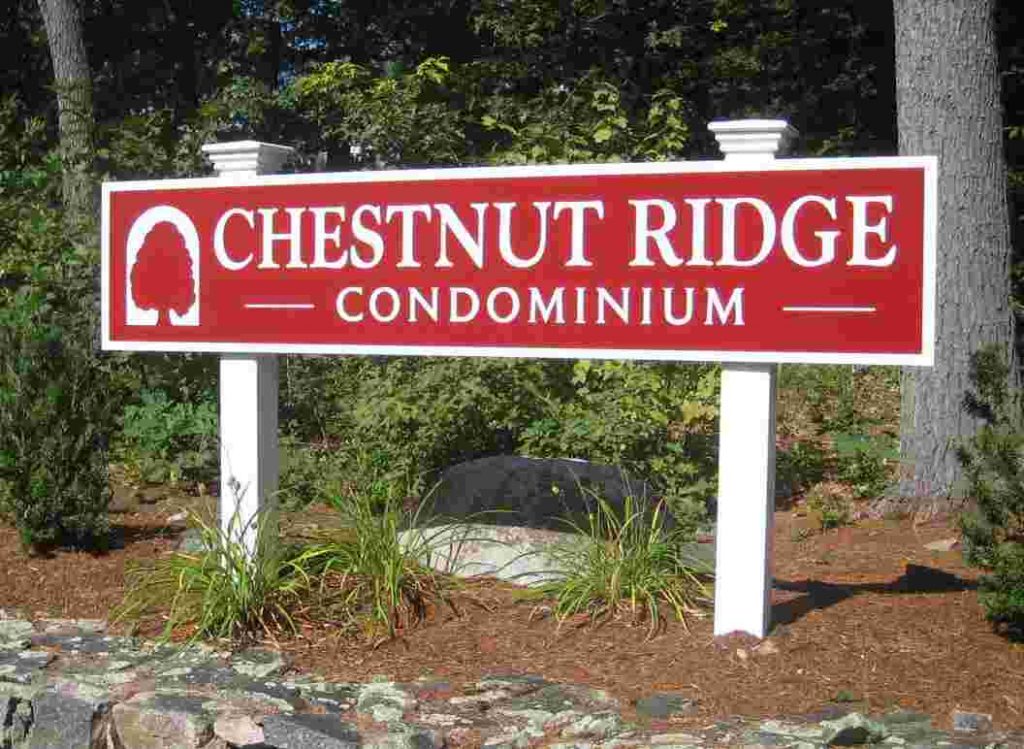 Use the form below to contact Warren Reynolds about the Chestnut Ridge condo community and to get inside the homes for sale there.
Copyright ©02038.com