When the lowest prices paid in 2020 for units at the Franklin Crossing Condominiums exceed the highest prices paid at Franklin Crossing just two years ago, you know there has been a sea change in values at the popular Franklin, MA condo community!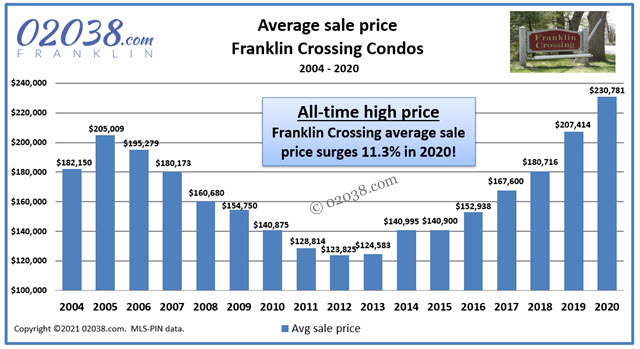 What a run prices have had at Franklin Crossing over the last eight years! From a low of $123,785 in 2012, the average sale price now stands at $230,781, up 11.3% for the year and an astounding 86% higher than just eight years ago!
Eight sales in 2020
Eight condos at Franklin Crossing sold on MLS-PIN in 2020.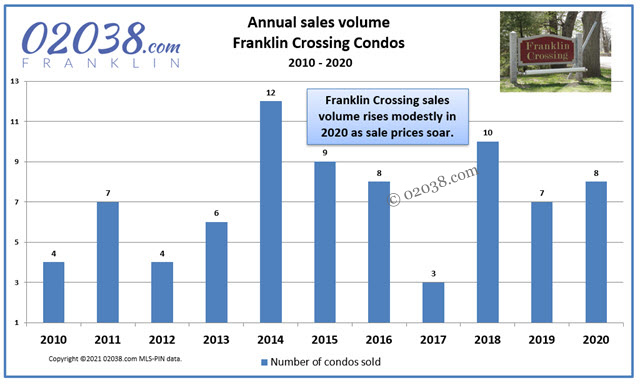 Of those eight sales, five were above asking price while only three sold at a discount from asking.
You can download a report on all unit sales at Franklin Crossing during 2020 here or by following the hotlink in the image below.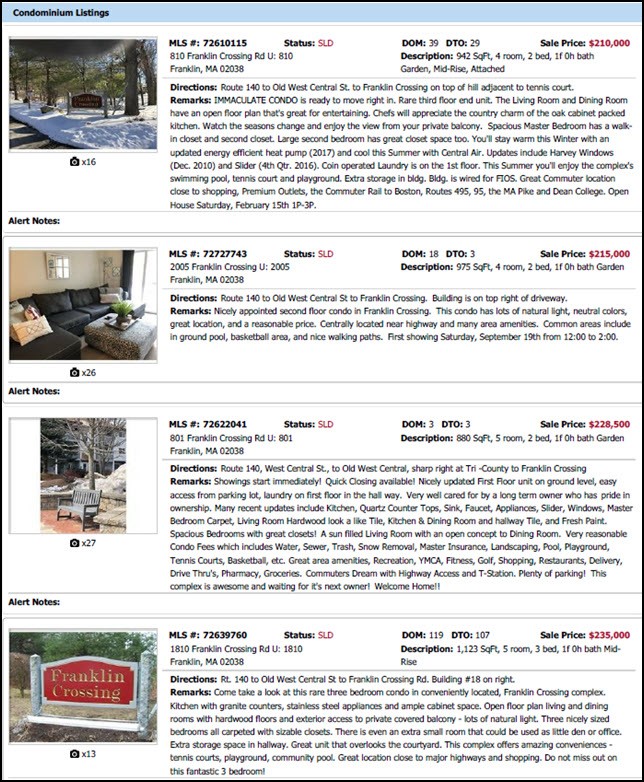 Two lowest-priced sales at Franklin Crossing in 2020
The two lowest sale prices in 2020 at Franklin Crossing ($210K and $215K) would have been by far the highest prices paid at Franklin Crossing in calendar year 2018, if those sales had taken place during 2018.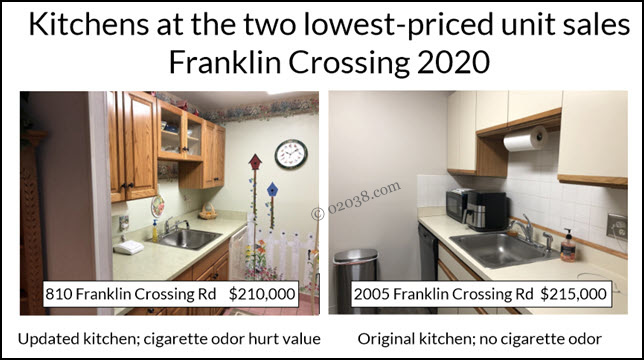 Unit 810 (sold for $210K) had a renovated kitchen but suffered from a cigarette odor. The odor kept the selling price for that unit below what Unit 2005 sold for, even though Unit 2005 had a decidedly old kitchen.
Without knowing about the cigarette odor at Unit 810, that $5K price discrepancy would have been a real head scratcher. This shows that you need to get inside homes for sale to fully understand the factors that will decisively influence value! (This is why websites using algorithms to estimate home values can be wildly unreliable.)
Highest-priced sales at Franklin Crossing
The four highest-priced sales at Franklin Crossing in 2020 all reflect the premiums buyers often pay for updated interiors. Each of those condos had received extensive improvements.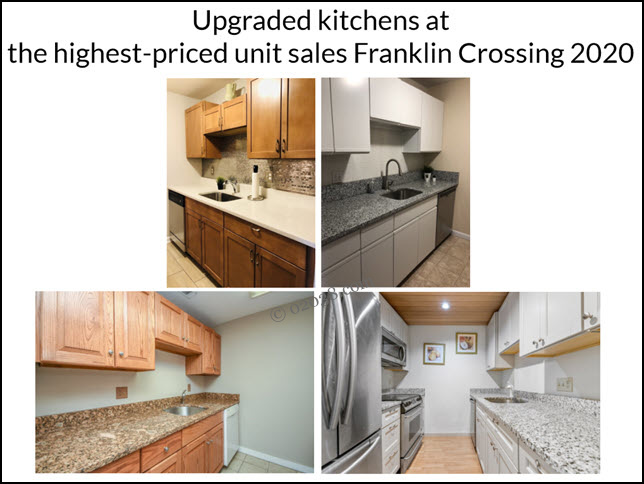 The kitchens were modern and appealing.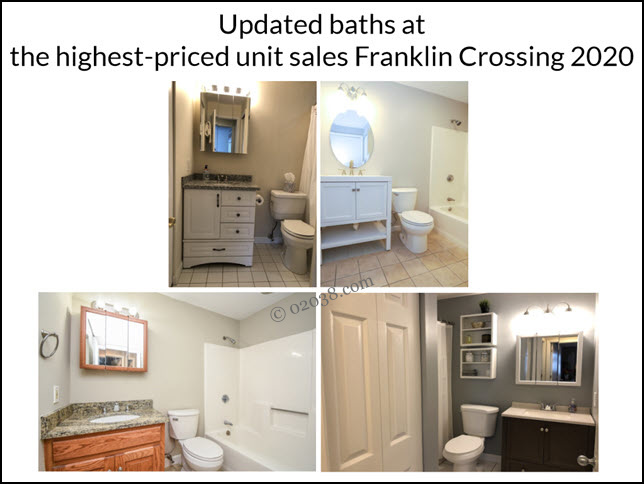 The baths had been recently renovated.
And the interiors of most of the units had been heavily refurbished.
It pays to make the home you're selling seem modern and sparkling!
Learn more about the Franklin Crossing Condos
Follow the link at right or in the image below to access informative videos, photos, and facts about the Franklin Crossing Condo community in Franklin, MA.
Use the form below to contact Warren Reynolds with any questions you have about buying or selling at Franklin Crossing.
Copyright ©02038.com