A long, slow recovery in home values at the Highwood Condominiums in Franklin, MA has finally seen the average sale price of units at Highwood exceed its previous high set all the way back in 2005.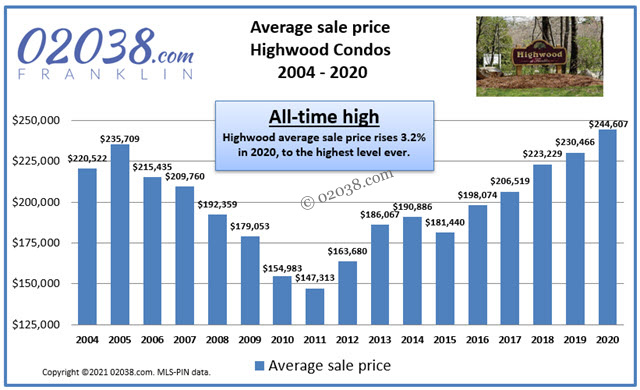 The rebound in unit values played out over nine years after prices bottomed in 2011. 2020's average sale price at Highwood hit $244,607, a 3.2% increase over the prior year. This is 3.8% above 2005's high.
Only two sales below asking price in 2020
Of the fourteen sales at Highwood in 2020, nine were over asking price, three sales were at asking, and only two units sold at a discount from their asking prices.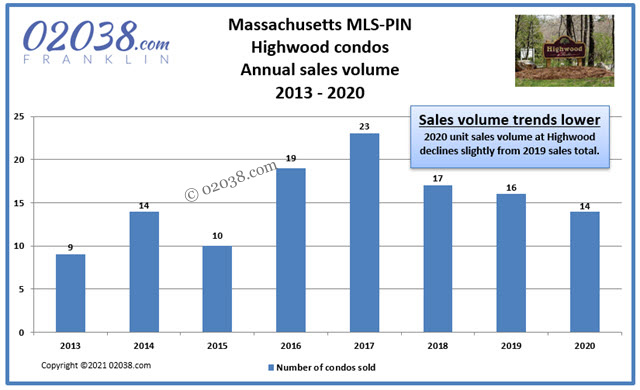 In a sign of rising prices in the overall Massachusetts housing market, the over-asking price sales at Highwood in 2020 were of units that were not uniformly upgraded.
Most of these units did offer either renovated kitchens . . . .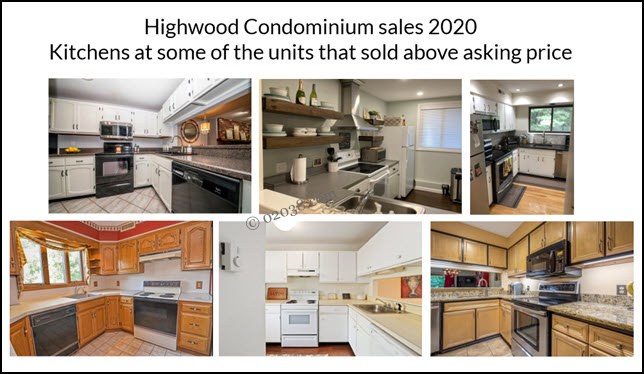 remodeled baths . . .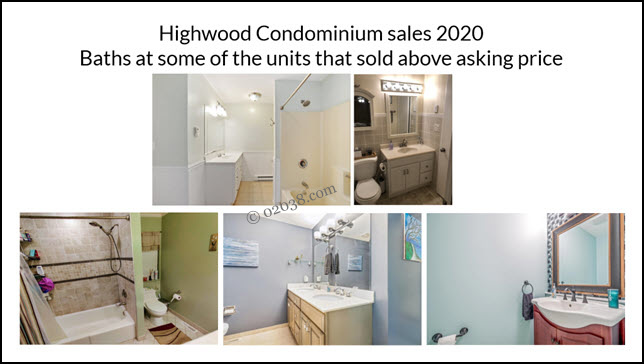 or at least one special feature (a loft, finished basement, or desirable one-level living).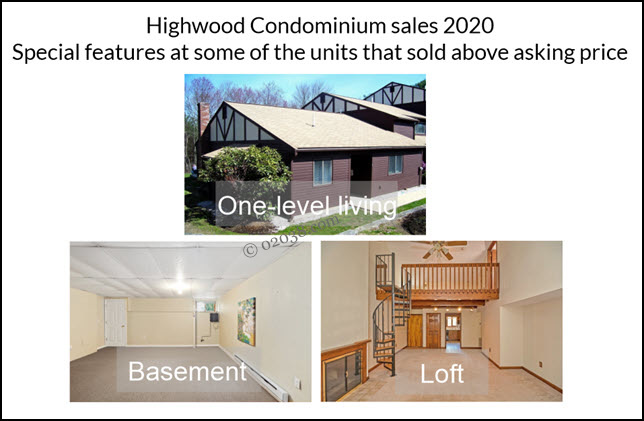 Get to know the Highwood Condos in Franklin, MA
Did you know that there are three condo associations at this Franklin condo community? It's true!
You can learn more about the Highwood Condominiums in Franklin, MA here, or by following the hotlink in the image above.
If you have questions about living at Highwood or would like to get inside some of the homes for sale there, contact Warren Reynolds by using the form below!