SOLD | $455,000 | 17 Church Ave, Franklin, MA
17 Church Ave is set on a level lot with a fenced yard in the heart of downtown Franklin, MA.
The home is just 0.3 mi from Franklin's downtown commuter rail station, many eateries and shops. Follow the hotlinks in the icons in the map to learn about the recreational, educational, cultural, and shopping resources close to the 17 Church Ave.
Home seller testimonial
The home seller was very pleased with our services as their listing agent:

3D tour of the home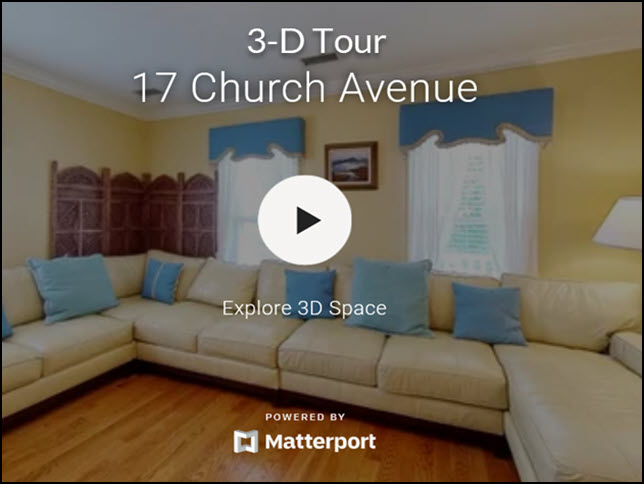 Follow the hotlink in the image above or at right to access the 3-D tour for 17 Church Ave in Franklin, Massachusetts.
Floor plan with photos, room dimensions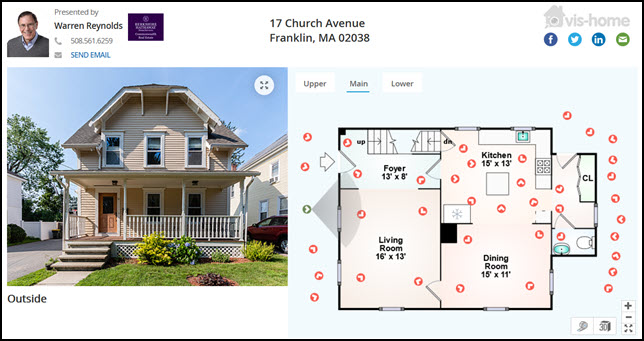 Click on the hotlink in the image above or at right to access an innovative floor plan for 17 Church Ave. You'll see a lot more than just room dimensions and photos. The plan has a furniture placement function. You can size and insert furniture pieces into the rooms' icons. You'll be able to see how well your current furniture works in the house – amazing!
Video of the home
The video below highlights the special features of the property and is well worth watching!
Photo gallery
Use the form below to ask questions about 17 Church Ave in Franklin, MA.
Copyright ©02038.com