In this post, we'll answer the top question for prospective home sellers: What should I do to get my home ready to sell?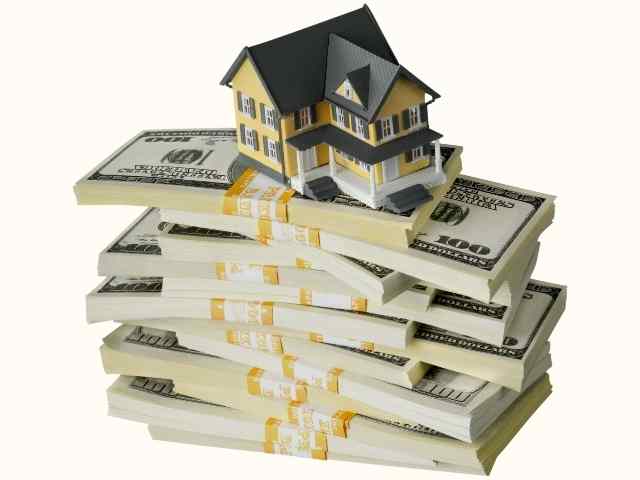 You can always offer the home "as-is" and do no pre-sale preparation, but that's going to limit the number of buyers interested in the property and will yield lower offers.
if you're looking to gather top dollar for your residence, you've got to make sure that you have your home prepared to attract the greatest number of buyers and generate the highest offers.
What do you need to do to prepare your home? There are no absolutes, no hard and fast rules that apply to all homes in all regions of the country. Every home, and home seller, is unique. You'll be best served by consulting with a good real estate agent who knows your local market before doing any pre-sale work to the property.
Minor repairs
If your home is in mostly good condition, look for any stray defects that could signal neglect to a buyer. If a buyer comes into your home and sees deferred maintenance items like a leaky faucet, a torn window screen, a broken doorbell, or a crack in a wall, these minor defects will make them think that you didn't take care of your house. They'll think more serious problems lurk within.
Make sure that you go through your home with your real estate professional before the home is on the market. Identify all minor repairs needed and do what you need to do to make your home really shine.
Major repairs and upgrades
If your home has more serious detriments such as an old roof, outmoded windows, or a dated kitchen and baths, be careful. You generally will not get your money back on major upgrades and extensive repairs done solely to get the home sold.
If your roof has active leaks, by all means do a repair. But don't install a new roof or new windows thinking you'll get more at closing than you spent on such upgrades. Only do a complete kitchen or bathroom remodel if you will live in the home for at least another two years and that improvement is something that you want to do for your own enjoyment of the property.
To refresh an old kitchen or bath without spending a lot of money, look into painting the cabinets or vanity, perhaps install new countertops, maybe change the fixtures, put new pulls on the fronts. And clean everything thoroughly.
Don't spend a lot of money to install new tile or hardwood flooring. The buyer may not like what you put in. If you have hardwood hiding under old wall-to-wall carpeting, rip out that old carpeting and expose the wood.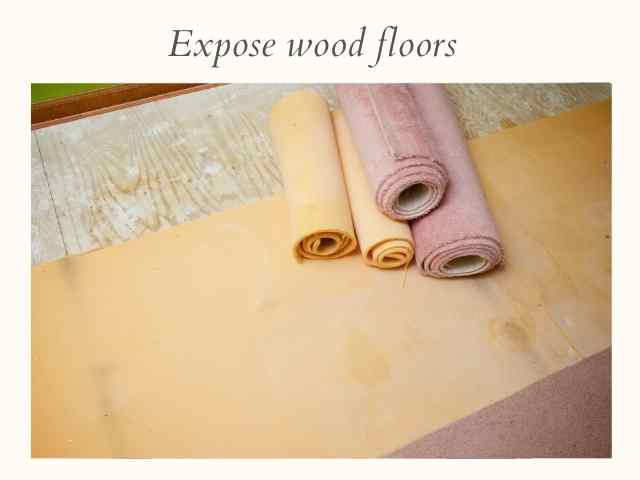 A good real estate agent will advise you on what repairs will pay back well and should be done and which work should be left to the new owner.
Stage or showcase?
Many agents use the word "staging" to cover a wide range of pre-sale preparation. To avoid confusion, we find it helpful to use two concepts: staging and showcasing your home.
When we refer to staging, we mean engaging the services of a professional stager. This can cost a lot of money, and can be unnecessary for many homes. A professional stager is truly needed only at select properties. You can save money by paying for just a consultation with a stager. But a lot of what they'll cover in the consultation will be common sense showcasing techniques.
What's showcasing? Showcasing is the low cost/no cost home preparation basics that will give you a solid return on your effort and any money you do spend. Showcasing includes elbow-grease work like decluttering, cleaning, culling out excess furniture, and getting rid of all the "stuff" that collects over time at most homes. The goal is to make the interior show to buyers as neat, clean and spacious.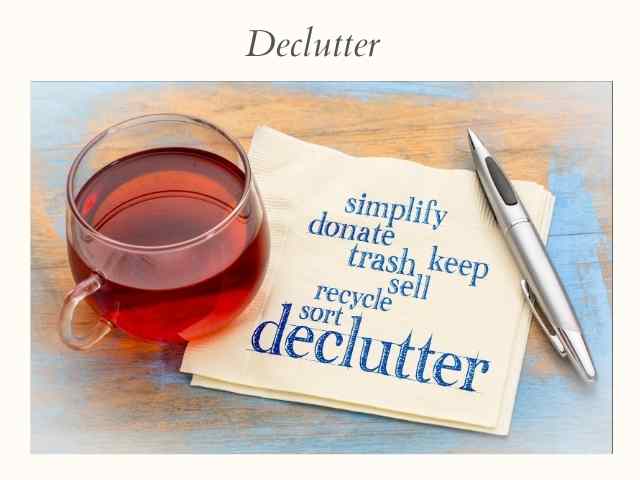 Depersonalizing your interior of family photos and mementos is a smart move. You don't want buyers to see how YOU live in the home, rather let the home show buyers how THEY can live in the property. Put away family photos, children's artwork and refrigerator magnets.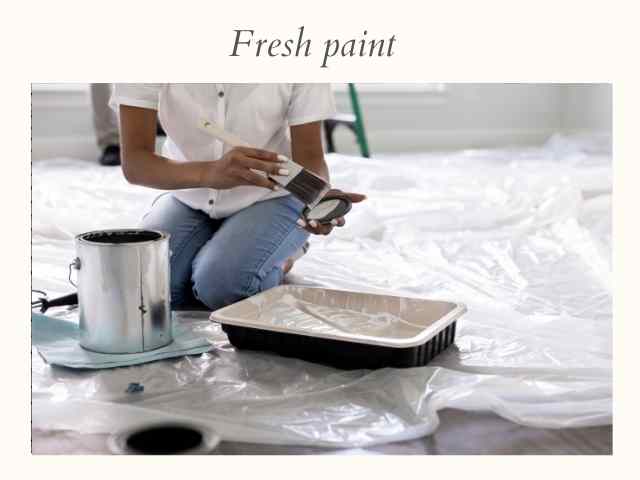 Fresh paint pays back very well, especially if you avoid wild, trendy colors. Very neutral paint color is the way to go. And a deep cleaning to make the interior sparkle will help your home sell much more quickly. Hire professional cleaners if you lack the time to do this yourself.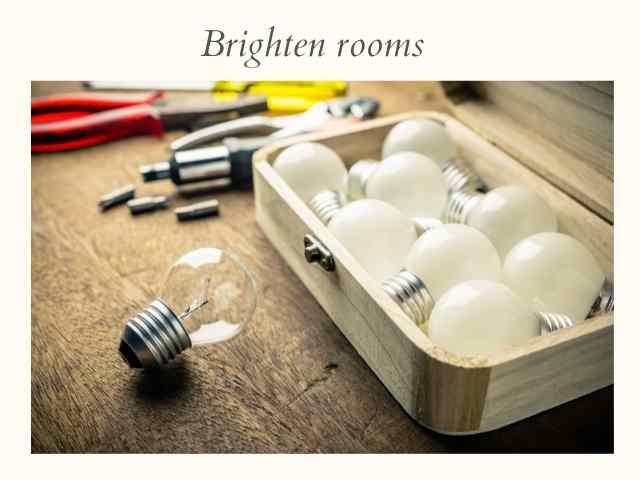 Try to brighten up your home as much as possible. Increase the wattage of light bulbs, buy some new lamps, remove or replace heavy curtains. If your home has dark wall-to-wall carpeting, you might want to place a light-colored rug on top.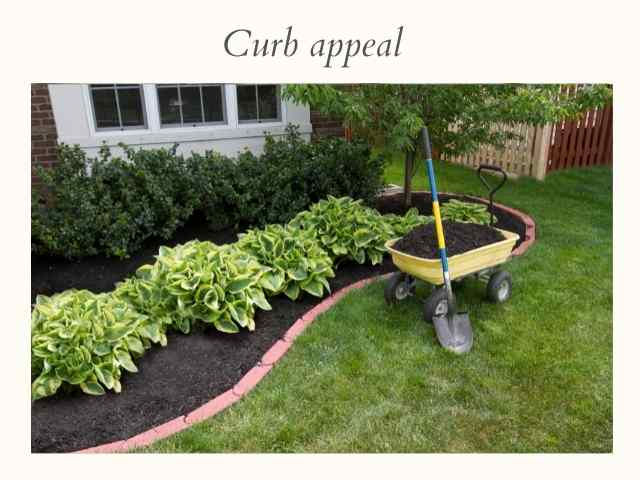 Focus on your home's exterior curb appeal. No need to do anything really over the top. Work on your landscaping. Add some mulch, trim back overgrown bushes, make sure your grass is cut. Get a new welcome mat at the front door. And give the door a fresh coat of paint. If your driveway is looking worn, get it sealcoated. Do whatever you can to make that initial impression of your home as pleasant as possible
Rely on your real estate agent to help identify what needs to be done to showcase the inside and outside of your home.
Next we'll address some nitty-gritty topics applicable to home selling in Massachusetts (procedures and customs in your state may differ).
Permits
If significant work has been done to the home during your ownership that required permits, it's a good idea to check on the status of the permits before your home is for sale. Look to see if municipal records show that proper permits were pulled and were closed.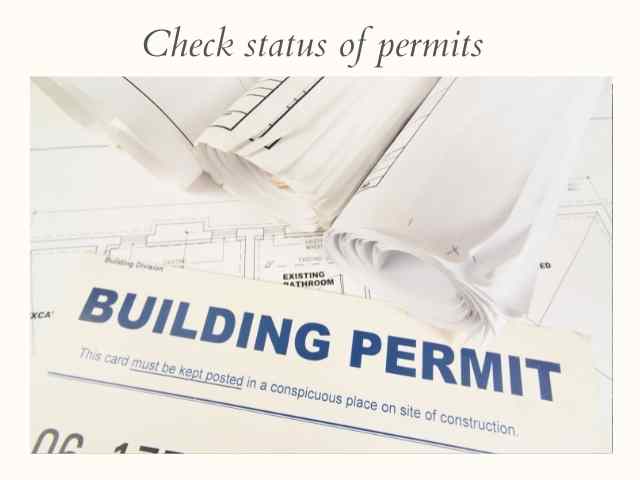 This is a surprisingly contentious issue. There will be real estate professionals who vehemently disagree with our suggestion to check permits. They'll say there is no duty to check on the status of permits, so why make the inquiry?
Here's our reasoning:
In Massachusetts, municipal record-keeping on permits varies widely community by community. An Increasing number of city and town building departments have put permit records online, so they can be easy to check.
That's the key point for prospective home sellers. If your permit records are online and are easy to check, you can be pretty sure the buyer's agent or the closing attorney's staff will check on the status of your permits at some point before closing.
You would be wise to know ahead of time if any permits are missing or open, while you have ample time to rectify any issues and close open permits.
Your nightmare scenario would be, about a week prior to your closing, someone checks online and finds an open permit. You are told of the issue on a Friday and your closing is the following Tuesday. Town hall is closed over the weekend, leaving you only Monday to get permit issue rectified so you can close on time. Not a good situation and it can happen!
Title V
If your home is not on municipal sewer, by Massachusetts law you will need your sewage disposal system (most often a septic system) inspected prior to closing. This is widely known as a "Title V inspection". (If you live in a condo association with a shared sewage system, don't worry. These shared systems are, by law, periodically inspected, so you will not have to pay for you own inspection.)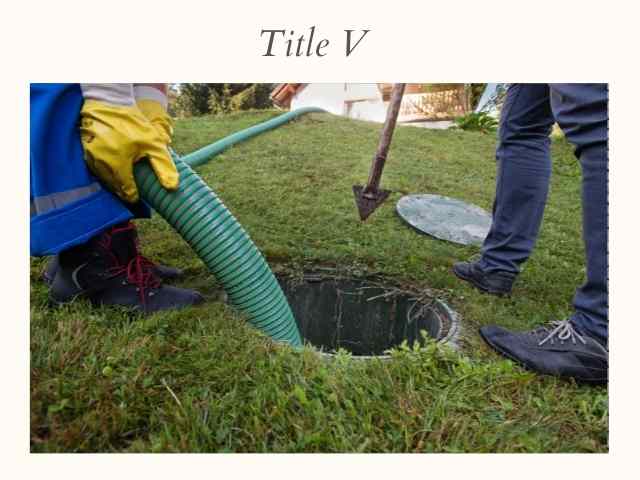 Otherwise, you'll need to have your home's sewage system pass a Title V inspection in order to be able to close. Don't wait. Get it done before you list the home. By doing the inspection early, you'll have time to address any issues found.
In Massachusetts, you can do what is called a "voluntary assessment" instead of a binding Title V inspection. The advantage of the voluntary assessment is that if problems with the system are found, you have the option to stop the assessment and prevent any negative results being reported to the local board of health. If no problems are uncovered, you can convert to a binding inspection and be able to close. Point of the voluntary assessment is that if you cannot afford to repair or replace your sewage disposal system, you can stop the assessment if problems are found and avoid triggering a mandatory system upgrade.
Your real estate agent can refer you to a Title 5 inspector and help you make sure the inspector knows you want to start the inspection as a voluntary assessment.
Check your attic
Last but not least, before you list your home, go into your attic and look around. A great many real estate professionals do not venture into the attics of the homes they are marketing. And they have to deal with the consequences of that oversight after the home inspection. You can save yourself a lot of grief if you look in your attic before you market your home.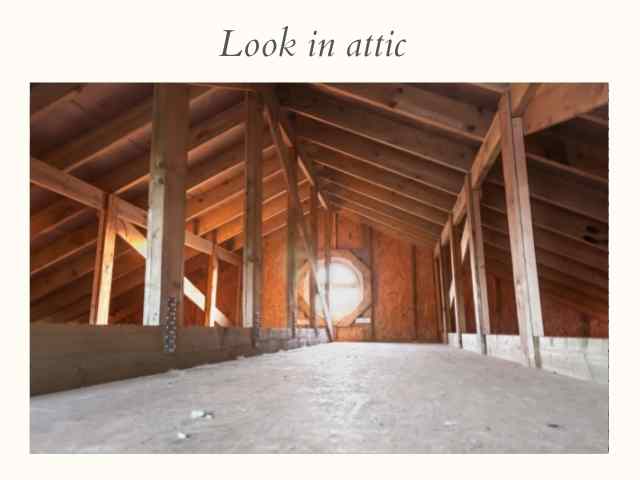 Look for signs of poor ventilation such as condensation, drip marks, water marks on the sheathing and rust on nail points. Look for organic material growing on sheathing and rafters. If you do have signs of mold in your attic, mitigation is relatively easy and not that expensive. Have a professional mitigation company do the work. The mitigation work typically comes with a transferable warranty.
It is well worth checking your attic and resolving any ventilation and mold issues. Your buyer's home inspector will find the problems in your attic, so discover and rectify these problems before you hit the market. Don't lose a sale over an easily corrected mold issue in your attic.
Contact us
Have questions about what your home is worth or would you like our input into what you should do to your home to get it ready to sell? Just use the form below to contact us. We're here to help you!