2022 marked the third year in a row of record prices at the Stone Ridge Condos in Franklin, MA.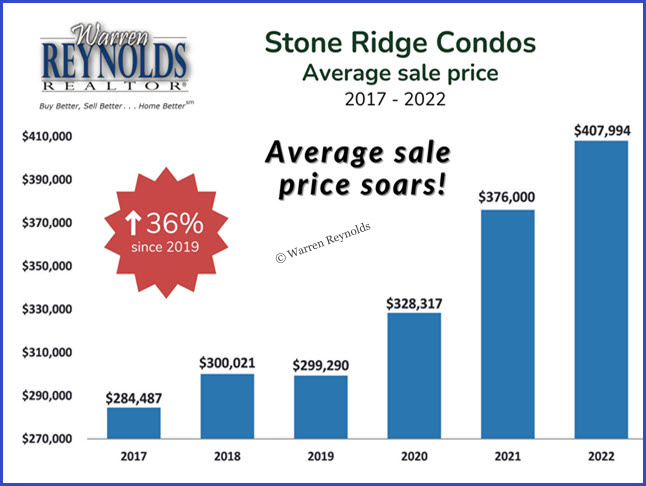 After hovering between $285,000 and $300,000 from 2017 to 2019, Stone Ridge's average annual sale price moved decisively higher beginning in 2020. The average price zoomed through the $300,000s in just three years to top $400,000 for the first time in 2022. That's a 36% price appreciation since 2019!
Longer-term view
The chart below shows the annual average sale price at Stone Ridge going back to 2003.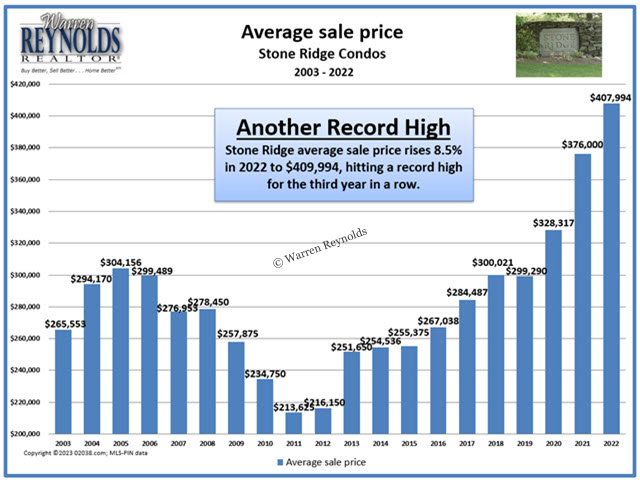 A prolonged and deep economic slump beginning in 2007 drove Stone Ridge condo values into a steep decline that took about 30% off the average sale price by 2011. Unit values finally stabilized in 2012 and began a long, slow price recovery in 2013.
However, the price appreciation since 2020 has been dramatic. At $407,994, Stone Ridge's average sale price is 8.5% above where it was in 2021 and a hefty 91% ahead of its 2011 bottom.
Sales pace slackens
Only six units changed hands during 2022, down from eleven sales in 2021. 2022 saw the lowest annual number of unit sales at Stone Ridge since 2013.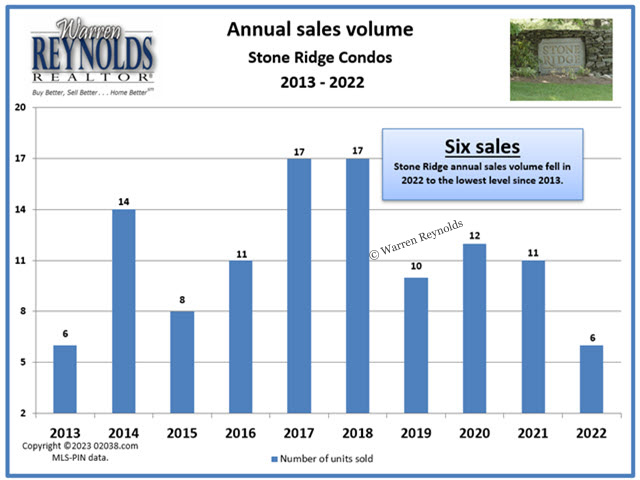 But don't view the decline in sales volume as a sign of weakening demand. The average days on market for homes for sale at Stone Ridge during 2022 was a scant five. Such quick turnover proves just how avid buyers were in 2022 to secure a home at Stone Ridge.
Sales of ranch-style units prevail at Stone Ridge during 2022
Four of the six units at Stone Ridge which sold in 2022 were ranch-style homes.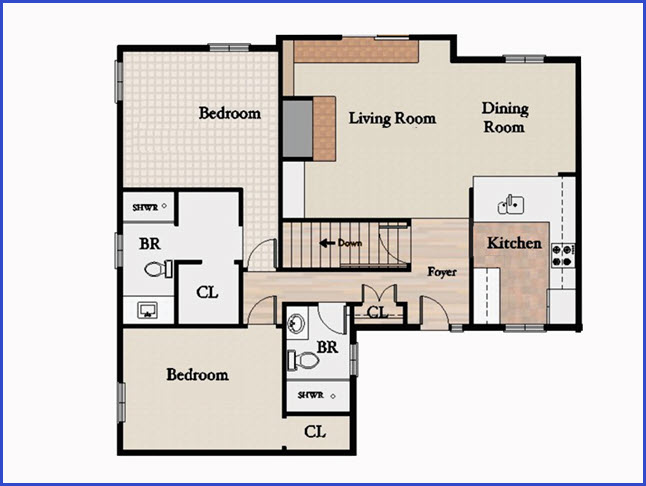 Each of these units offered two first-floor bedrooms and a loft on the second level. These homes were very appealing to Baby Boom Generation buyers seeking the benefits of one-level living.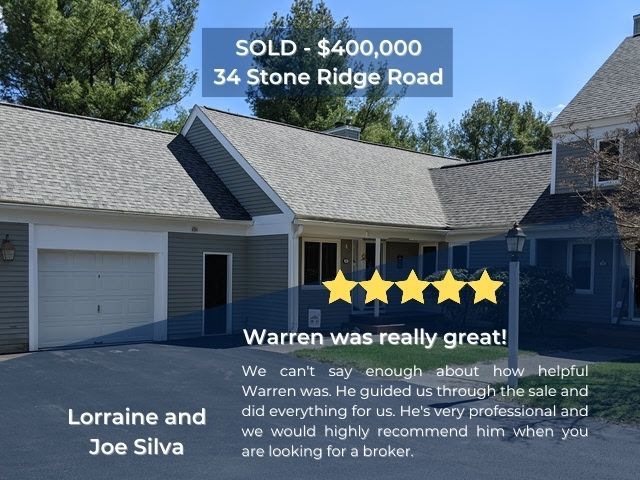 We were pleased to have listed and sold once such ranch unit in 2022. We also sold more condos during 2022 in Franklin, MA than any other broker!
2022 Stone Ridge sales report
Click/tap on the hotlink in the image below to download a review of all the units at Stone Ridge that sold during 2022.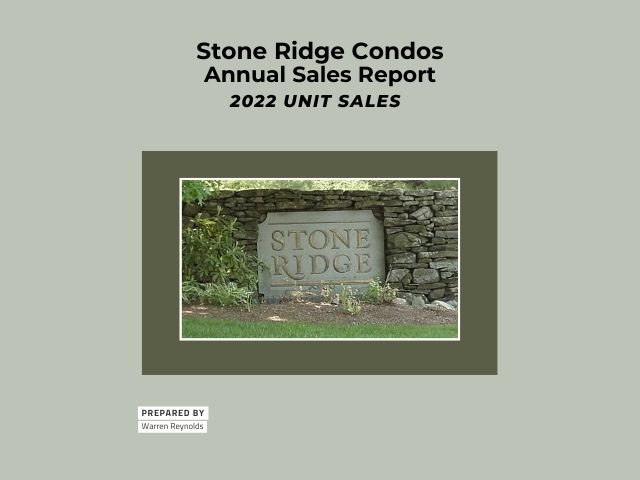 In the report, you'll see that all six of the units that changed hands in 2022 sold over their asking prices. It was a great time to sell condos at Stone Ridge in Franklin, MA!
For help and advice on Stone Ridge Condos
2023 looks to be another great year at Stone Ridge. Contact us for help with either buying or selling at the Stone Ridge Condominiums in Franklin, MA!
Copyright ©02038.com