The average sale price of homes at the Highwood Condominiums in Franklin, MA has risen 50% in the last five years!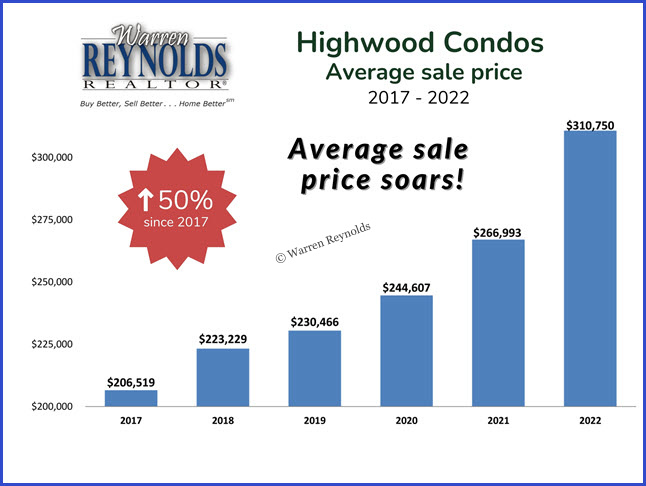 The rise to $310,750 in 2022 represents a 12% jump in the average sale price in just the last year.
Longer-term view
The chart below shows how Highwood condo prices have performed each year since 2004.
Highwood condo values bottomed in 2011 in the depths of the Great Recession. Since then, prices have moved mostly upwards in moderate annual increments. But starting in 2021, there has been pronounced appreciation in each of the last two years. The average sale price at Highwood now has more than doubled (+111%) since 2011!
Unit sales volume falls
Only eight units sold during 2022, down from fifteen sales in 2021. 2022 saw the lowest annual number of unit sales at the Highwood Condos going back to 2013.
2022 Highwood sales report
Click/tap on the hotlink in the image below to download a review of all the units at the Highwood Condominiums that sold during 2022.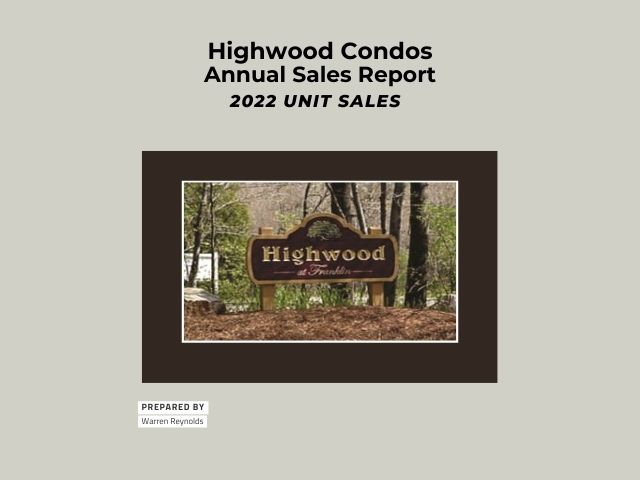 In the report, you'll see that seven of the eight of the units that changed hands in 2022 sold over their asking prices. These units were all in excellent interior condition and were rewarded by the market. The one unit that sold under asking was tenant occupied and needed freshening.
For help and advice on Highwood Condos
2023 look to be be another solid year at Highwood. Contact us for help on advice on either buying or selling at the Highwood Condominiums in Franklin, MA! We listed and sold more condominiums in Franklin, MA in 2022 than any other broker. So we have the knowledge and experience to help you achieve your goals!