2022 was a record-setting year at the Chestnut Ridge Condos in Franklin, MA. The average sale price of homes at Chestnut Ridge moved above $500,000 for the fist time ever to end the year at an all-time high of of $538,000.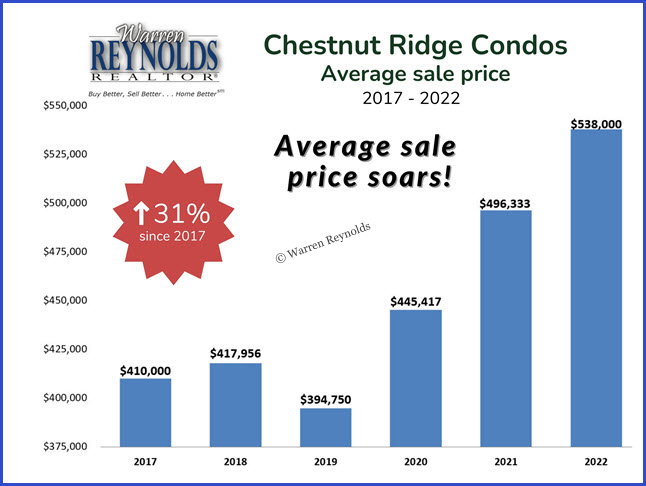 That's an 8.4% increase over 2021's average sale price. The average annual sale price at Chestnut Ridge has risen 31% since 2017.
Long-term price history
Here's how the average annual sale price at Chestnut Ridge has performed every year since 2004: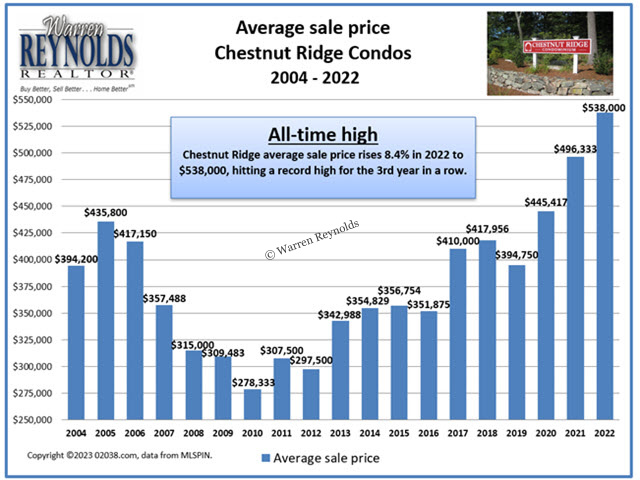 The average annual sale price at Chestnut Ridge has nearly nearly doubled (+93%) since the low of 2010!
Sales volume declines
Four units sold during the year, down from six sales for each of previous two years..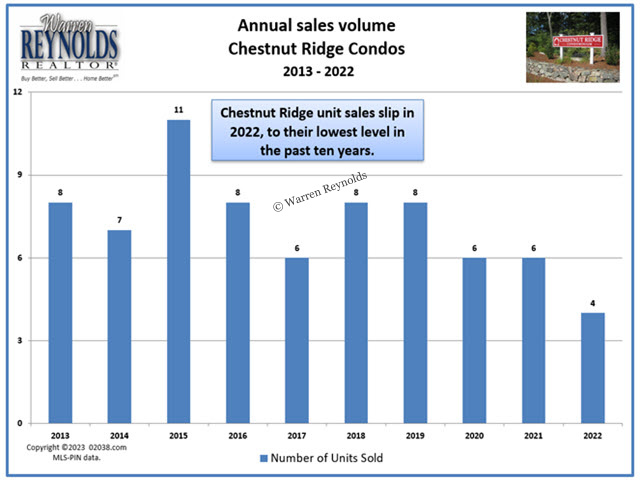 Despite the drop in sales volume, the average days on market of units sold was a scant six, denoting robust demand.
Highest sale prices at Chestnut Ridge for 2022
We are honored to have produced the two highest-price sales at Chestnut Ridge in 2022.
Each of these units were marketed digitally. The Youtube videos, 3D tours and floor plans with integrated photos produced a lot of interested buyers. Each unit sold quickly.
2022 Chestnut Ridge sales report
Click/tap on the hotlink in the image below to download a review of all the units at Chestnut Ridge that sold during 2022.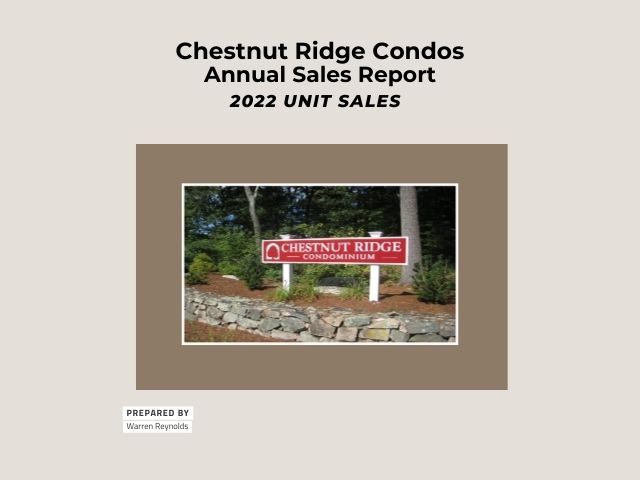 In the report, you'll see that all four of the units that sold in 2022 commanded prices well above their asking prices. It was that kind of year for condos at Chestnut Ridge in Franklin, MA!
For help and advice on Chestnut Ridge Condos
Contact us for help on advice on either buying or selling at the Chestnut Ridge Condominiums in Franklin, MA.
We sold more condos during 2022 in Franklin, MA than any other broker! So we certainly can help you achieve your real estate goals – contact us today!