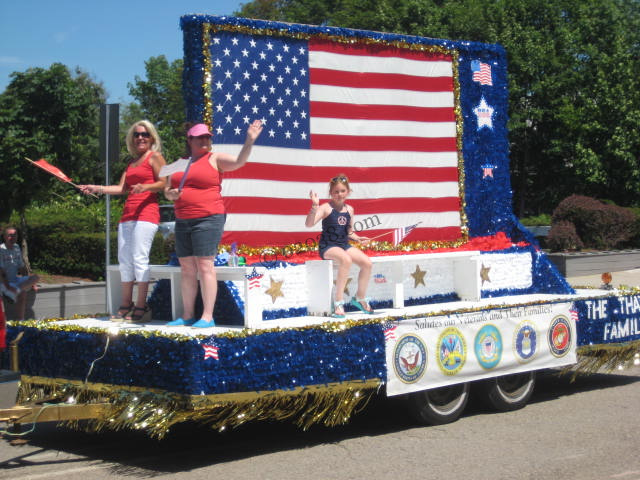 The annual 4th of July Celebration in Franklin, Massachusetts is much more than a one day event – it's something really special!
It's a multi-day extravaganza with carnival rides, live music, carny games, a children's parade and fireworks.
Videos of the 4th of July Celebration
Here are some videos of past Franklin 4th of July Celebrations:
For many years, the Celebration included a wonderful parade through the downtown area.
But the parade was discontinued while the downtown received a multi-million-dollar streetscape improvement. It is hoped that Franklin will see the parade resume in coming years.
15,000 visitors enjoy the fun
Up to 15,000 annually attend at least one of days' long Celebration. There's lots of family fun for kids and plenty to do for teens and adults too! For approximately 5 days every July, the Celebration's carnival takes over the Franklin Town Common.
There are also days of live music, shows and events for the kids and a talent contest.
There is also the much-anticipated fireworks display. It's quite a show!
The 4th of July Celebration is a much-beloved event that helps define the Town of Franklin, MA as an open, welcoming community where children, friends and family come first!
Copyright ©02038.com