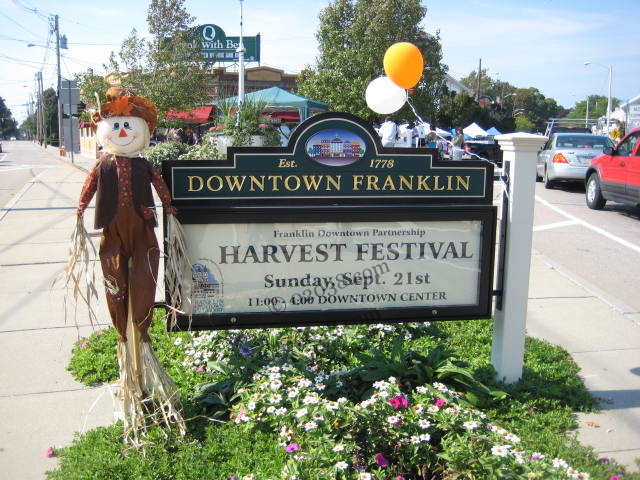 Harvest festivals have been annual autumn celebrations for thousands of years in most regions and cultures of the world. In Franklin's Downtown area, the yearly Harvest Festival draws thousands of people who come to see and be seen – and have fun!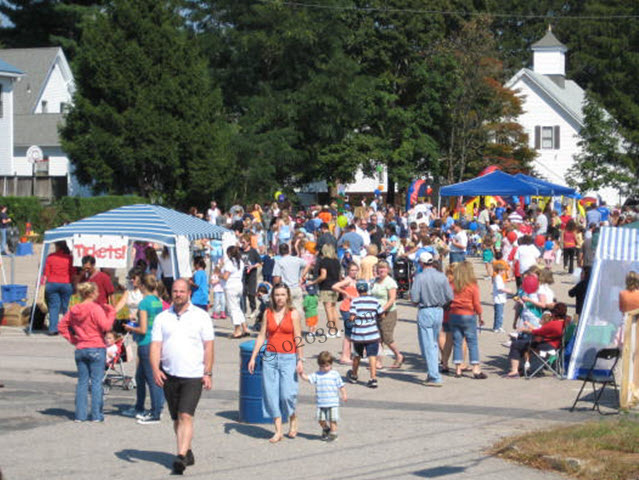 Hundreds of businesses showcasing services and wares
At a recent Harvest Festival, over one hundred sixty vendors and exhibitors participated, setting up booths and tables to promote their businesses.
Music and entertainment
Harvest Festivals in Franklin feature live music and entertainment for all ages.
Here 's a video showing the sights and sounds of the Harvest Festival in Franklin, Massachusetts:
Food, wine and beer
There is usually popular "street food" for sale, including hamburgers, Italian sausage and pepper sandwiches, and pizza. Beer and wine has been available at recent Harvest Festivals.
Highlighting the bill for children is a petting zoo where kids can get spend some up-close time with small animals.
For the children
Each year, there are special attractions for the youngsters at the Children's Area. Past offerings included games, bounce houses, a petting farm, ice cream and balloon animal creations.
Be sure to attend the next Franklin Harvest Festival. The Festival showcases Franklin at its best: family fun with no problems and an exceedingly normal, welcoming and inclusionary feel!
Copyright ©02038.com
October 5, 2021
The Harvest Festival made a triumphant return to Downtown Franklin, Massachusetts this fall, after going on hiatus in 2020 due to the pandemic. Bigger and better
[…]