The Staff Sgt. Robert Pirelli Veterans Skating Rink is a state-owned pubic ice skating arena on Panther Way in Franklin, MA.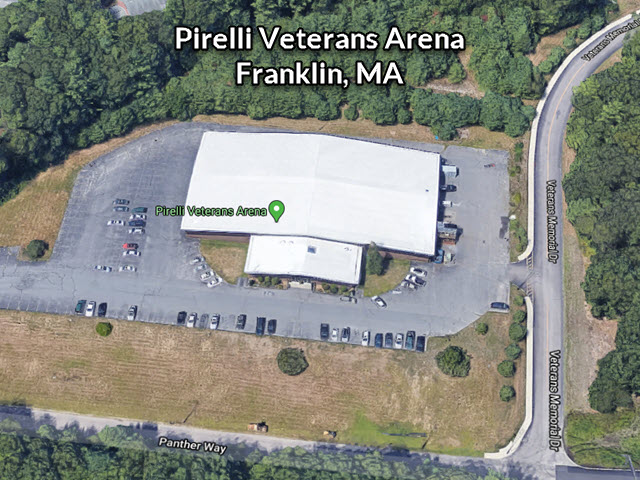 the rink was built in 1973. Formerly Veterans Memorial Arena, the facility was renamed in 2008 in honor of a Franklin resident who died in fighting in Iraq.
The Arena is the venue for a wide assortment of skating activities for all age groups and skill levels. The arena has a snack bar, pro shop and facilities for private functions such as birthday parties.
Public open access is routinely offered at affordable rates.  Skates can also be rented.
Skating instruction is available at the arena for all skill levels.
The rink hosts several instructional and league-play organizations for both youth and adults including the Franklin Youth Hockey Association.
Pirelli Veterans Arena
910 Panther Way, Franklin, MA 02038
508-541-7024
https://fmcicesports.com/rink/franklin-veterans-skating-arena/
Copyright © 02038.com