The Franklin Youth Baseball Organization (FYBO) in Franklin, MA is a non-profit group run by volunteer parents and other interested town residents.  The FYBO sponsors baseball leagues for Franklin, MA children aged 7 thru 15.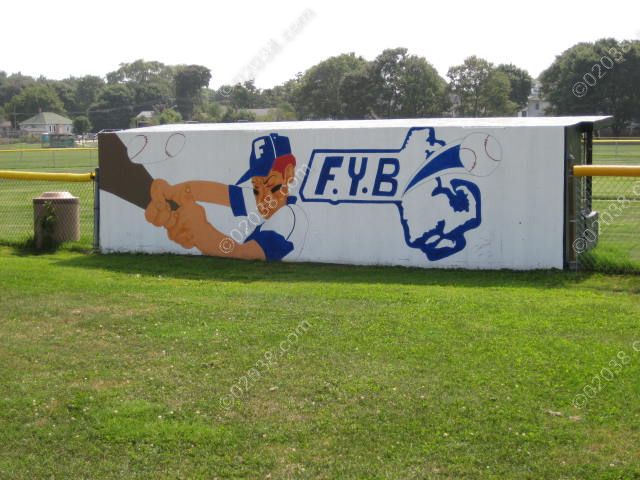 There are eight Youth Baseball divisions in Franklin, MA.  Each division is called a "league". There is an additional summer all-star league.
Lesser-skilled players get ample opportunity to participate in Youth Baseball, but more so in the leagues for younger players.  Massachusetts has a very developed youth baseball culture stressing advanced competitive play for older children.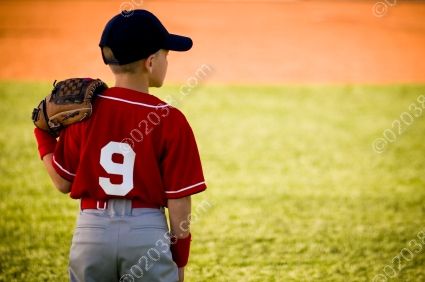 Here are some highlights of the various Franklin Youth Baseball leagues in Franklin, MA:
Rookie League
The youngest baseball players (7 year olds). play in the Rookie League.
In the Rookie League, proper equipment and uniforms are used; games are short and are preceded by 45 minute instructional sessions.  There are no team win/loss standings. Instruction is in the very basic elements of the game.  Teams are selected with an eye towards players who are friends, who live on same streets, or in the same Franklin, MA public school districts.
Bantam League
8 year olds play in the Bantam League.
Bantam League players' basic understanding of the game is reinforced while game time is expanded to 6 innings (no more 45 minutes of pre-game instruction).  Training includes throwing and hitting, base running and sliding, fielding both fly and ground balls.
Single A League
The Single A League is for 9 year olds.
This is the first of several leagues where team selection is draft-based and dependant on the skill level of individual players as rated by coaches.  Here players are exposed to more involved and demanding play.  Situational strategies are taught.  Players start pitching to each other for the full season.  There is a play-off leading to a division champion.
Double AA League
The Double AA League is for 10 year olds
This is another draft-based league. Performance in all aspects of the game is elevated. Base stealing and bunting are introduced.  Skill positions (catcher, first base, shortstop) are especially focused on.
For "Tweens" and Teenagers
There are 4 leagues for this age group:
1. Triple AAA League for 11 and 12 year olds
2. Majors League for 11 & 12 year olds
3. Pony League for 13 year olds
4. Babe Ruth League for 14 and 15 year olds
You can  learn more and register your child by visiting the FYBO web site: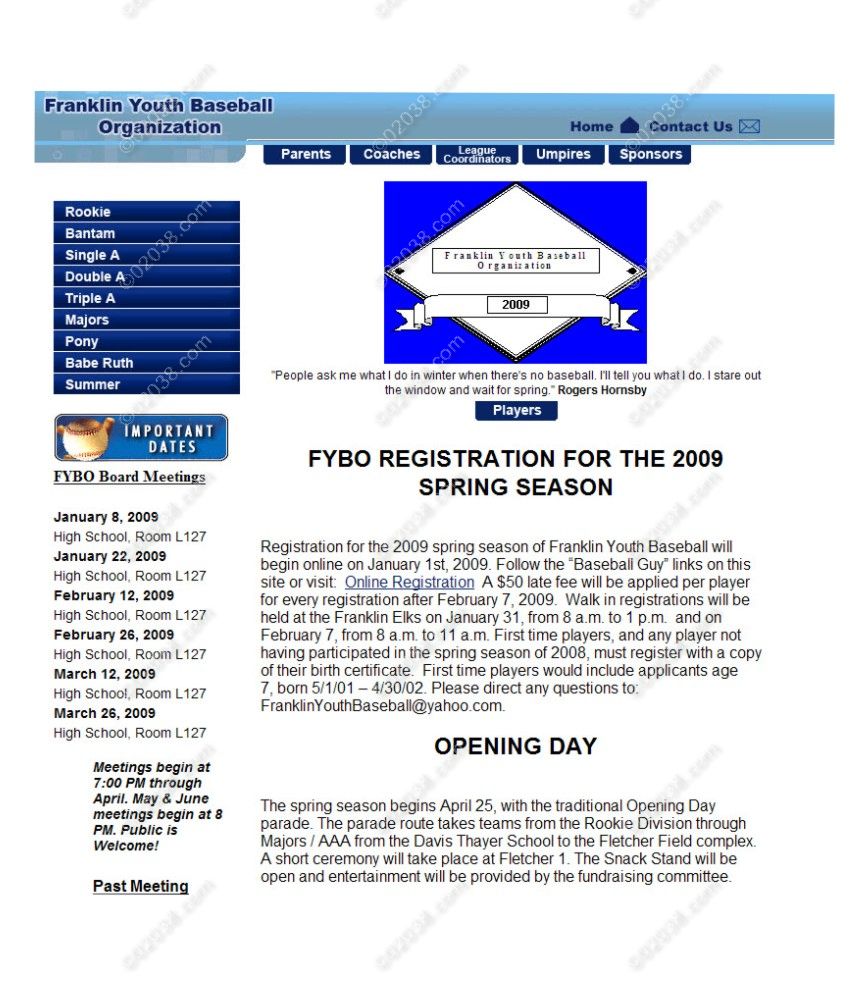 Franklin Youth Baseball Organization
P.O. Box 40
Franklin, MA 02038
www.franklinyouthbaseball.com