The Franklin Children's School in Franklin, MA is a popular preschool for children aged 2.9 years – 6 years.
The school is located on Chestnut Street, close to the Adirondack Club and Franklin's Meadowlark ball fields.
Handbook provides details about preschool program
Follow the hotlink in the image below to access the Handbook for the Franklin Children's School in Franklin, MA: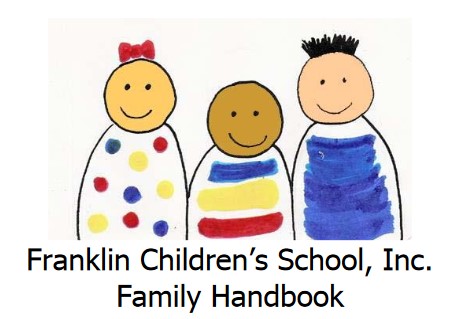 Excerpting from the Handbook:
Here at FCS, we believe that all preschool children learn best through play. Each child is nurtured as an individual and is given the opportunity, support, and encouragement to develop at his or her own pace. Our classrooms are center-based, offering developmentally appropriate activities that are available throughout the day for independent selection and choice. Our qualified, caring, and enthusiastic teachers are committed to fostering the social, emotional, physical, and intellectual growth of each child in a nurturing, secure, and fun preschool environment.
MetroWest Medical Center, MetroWest Physician Services
435 King Street, Franklin, MA 02038
Franklin, MA 02038
(508) 553-3275
Website
Copyright ©02038.com