The Hockomock Area YMCA Bernon Family Branch in Franklin, MA offers many services for families with young children. These include daycare, preschool, before-and-after-school care, a summer camp and a variety of specialty educational offerings.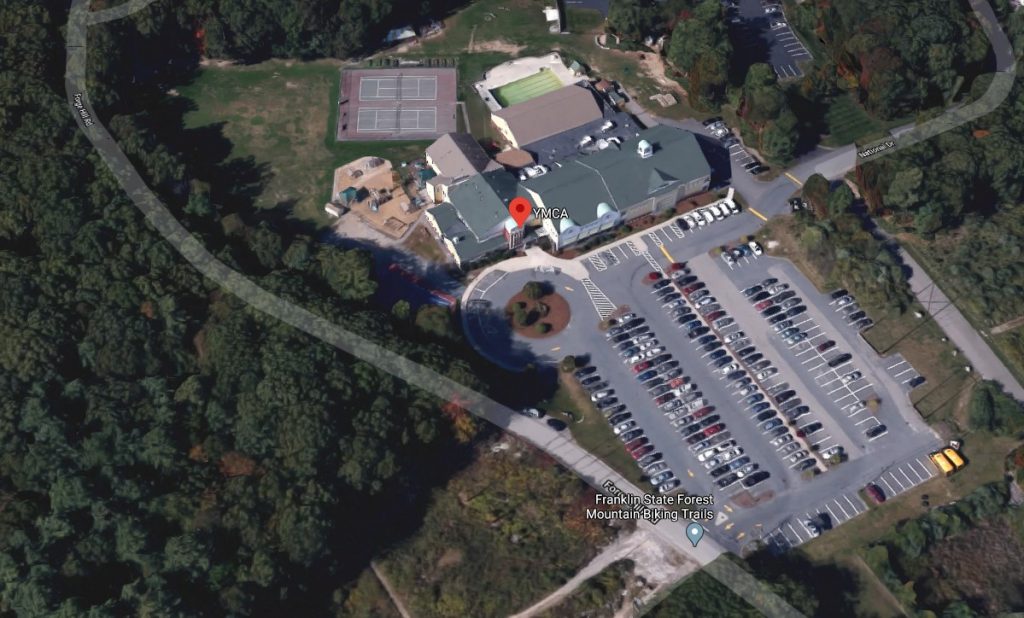 The YMCA is set on nearly eight acres in a prime location on Forge Hill Road in Franklin, Massachusetts. The site abuts biking/walking trails and the Franklin State Forest. The Y is just off Interchange 17 of I-495. It is a short drive to Franklin's Forge Park commuter rail station. You can learn more about the YMCA in Franklin here.
Before-and-after-school programs

The Y's before-and-after-school programs sync up with the Franklin school day and
include transportation to and from school. The Y says the programs are "state licensed and follow national YMCA school-age guidelines." Follow the hotlink in the image above to learn more.
Daycare services

The Franklin YMCA provides daycare to young children of all ages, from infants through the toddler years. Follow the hotlink in the image above to learn more.
Preschool

The YMCA in Franklin both a preschool at its Children's Center. Follow the hotlink in the image above to learn more.
Quoting from the YMCA's website:
The curriculum for our programs is developed around the interests of the participants. We believe that the children in our care need to have fun after school, making friendships and being active. Through our programming participants will be engaged in activities that are going to teach them important 21st Century Skills such as teamwork, communication, problem solving and creativity. Our programs offer STEM based (Science Technology Engineering and Math) curricula such as iPAD Technology, LEGO Robotics, Rubiks Cube, Engineering Adventures and One Hen. All of these offer fun and engaging experiences for our youth.
The Hockomock Area YMCA
Bernon Family Branch
45 Forge Hill Rd
Franklin, MA 02038
508-528-8708
http://www.hockymca.org
Copyright ©02038.com