The Feast of Saint Rocco in Franklin, MA is an Italian festival featuring tons of food, live entertainment an extensive array of carnival rides and games.  It's held in honor of the Catholic patron saint of the poor and infirm.  The festival started in the late 1970s and has become very popular, drawing literally 1000s of attendees over its four-day duration.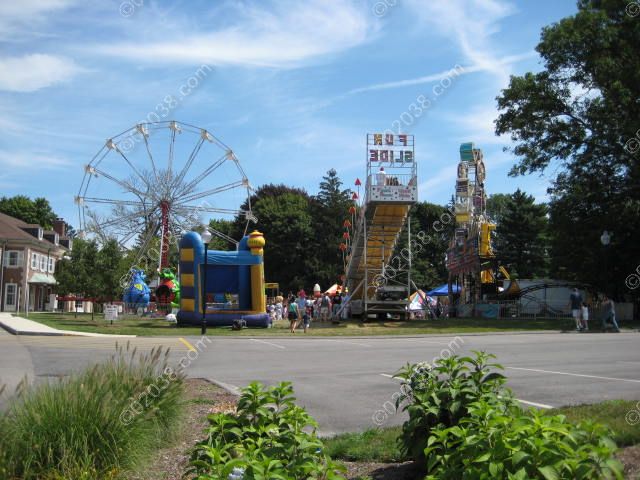 The Feast is held every August in Franklin, MA behind the Benjamin Franklin Classical Charter Public School (across Main Street from the Franklin Town Common).
There's a lot more to eat than the conventional fried dough, pizza, fried clams and hot dogs. You'll have the opportunity to enjoy classic Italian fare (calzones, manicotti, stuffed clams, meatball subs, tomato salads and a variety Italian breads and desserts) along with clam chowder, sausages and vegetarian offerings.