Whole Foods is located just a short drive from Franklin, MA in the Charles River Center shopping plaza in Bellingham, MA.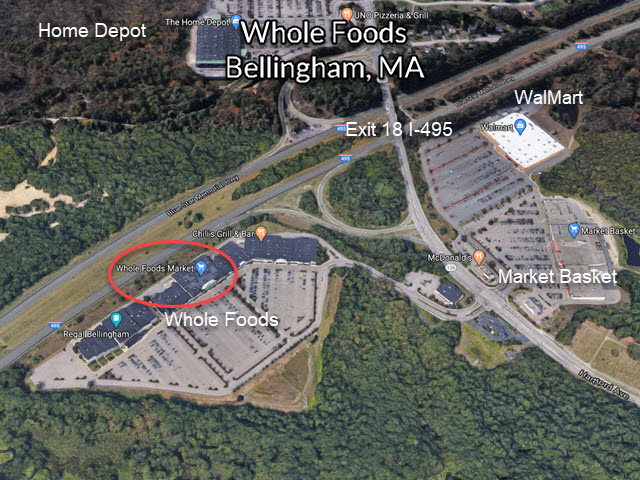 Whole Foods is the other end of the food shopping universe from Market Basket: beautiful store, lots of high-end organic and natural food choices. What's interesting is that the two stores are practically across the street from each other.
It speaks well for the economy and demographics of the greater Franklin, MA area that there is a Whole Foods store here!
Whole Foods Market
255 Hartford Ave
Bellingham, MA 02019
508-966-3331‎
http://wholefoodsmarket.com