Located just four miles from Franklin, MA (one exit south on I-495), the Wrentham Village Premium Outlets has enjoyed phenomenal success over the last two decades.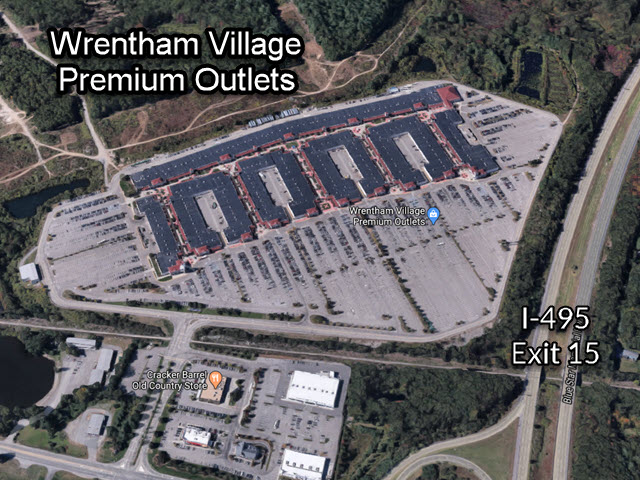 After a series of expansions, Wrentham Village now has over 170 stores in residence, offering a rich array of quality goods at discount prices.

Stores at the Outlets Mall include Tory Burch, Kate Spade New York, Burberry, Bloomingdale's the Outlet, Under Armour, Restoration Hardware, Calvin Klein, and Michael Kors. You'll find discount bargains on designer fashions and sportswear, housewares and home furnishings, fine leather and jewelry, children's' shoes and clothes, gifts and specialty items.
With shoppers arriving in droves from all over New England and beyond, Wrentham Village Premium Outlets is a superb shopping destination for residents of Franklin, MA. Franklin residents are very lucky indeed to have this discount shopping mecca in their backyards!
Wrentham Village Premium Outlets Mall
1048 South Street
Wrentham, MA 02093
https://www.premiumoutlets.com/
Copyright ©02038.com