The Solutions Extended Day Program offered by the Lifelong Learning Institute of the Franklin Public School System helps working families make sure they have before and after school care for their children in kindergarten through the sixth grade.

How Solutions works
Solutions has sessions every school day at each of the elementary schools in Franklin. There are both morning sessions (from 7 AM to the start of the school day) and afternoon sessions (from the end of school to 6 PM). Admittance into the program is on a first come, first served basis.
Introduction to Solutions
You can download a .pdf that gives an overview of the Solutions program in Franklin, Massachusetts by following the hotlink in the image below.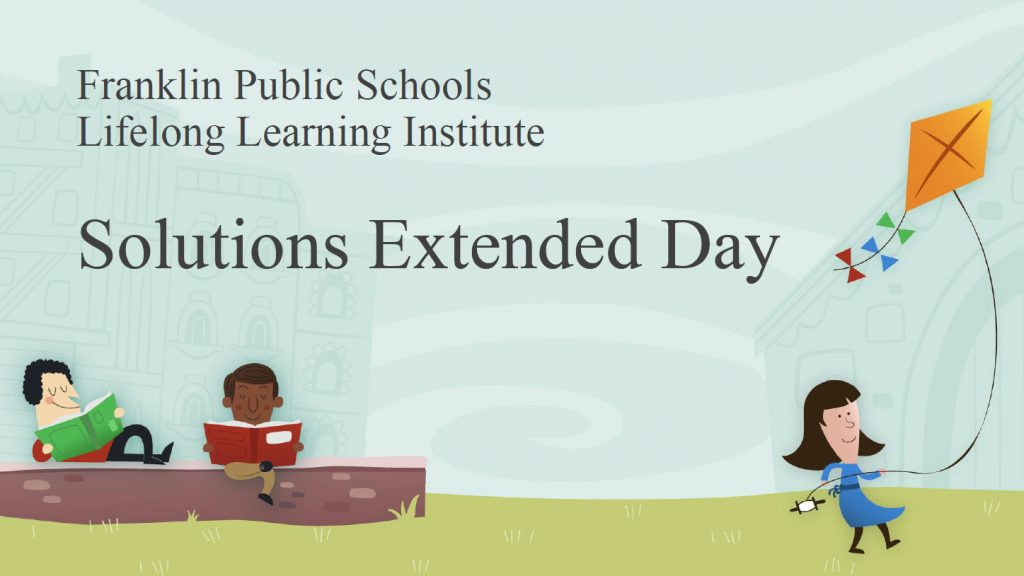 Solutions Extended Day/Enrichment Program
Office – Jefferson Elementary School
628 Washington Street
Franklin, MA 02038
508-613-1772
Website

Copyright © 02038.com