Stonegate Estates in Franklin MA
Stonegate Estates is a sought-after enclave of 30 homes nestled off of Elm Street, a pretty country road in north Franklin, MA.  There is no through traffic in this neighborhood, increasing the serenity and peace of mind enjoyed by residents.
Houses currently for sale in Stonegate Estates
Here are the homes for sale now in Stonegate Estates:
(If you do not see any homes for sale shown above, there are no current listings in this subdivision.  But check back often as homes for sale here find buyers quickly.)
Video of Stonegate Estates
Below is a video of this Franklin, Mass neighborhood:
Facts about Stonegate Estates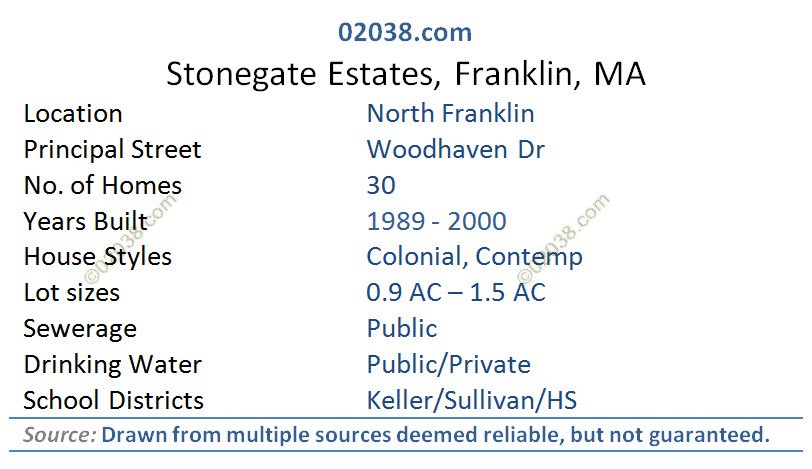 This subdivision was built between 1989 and 2000.  Colonial and contemporary colonial house styles comprise the majority of houses at Stonegate. Most homes here offer between 2,500 and 3,300 square feet of living area, not including finished basement space. Lots here are just shy of one acre to 1.5 acre parcels. This trim subdivision offers sidewalks and underground utilities with public water and sewer service.
Location of Stonegate Estates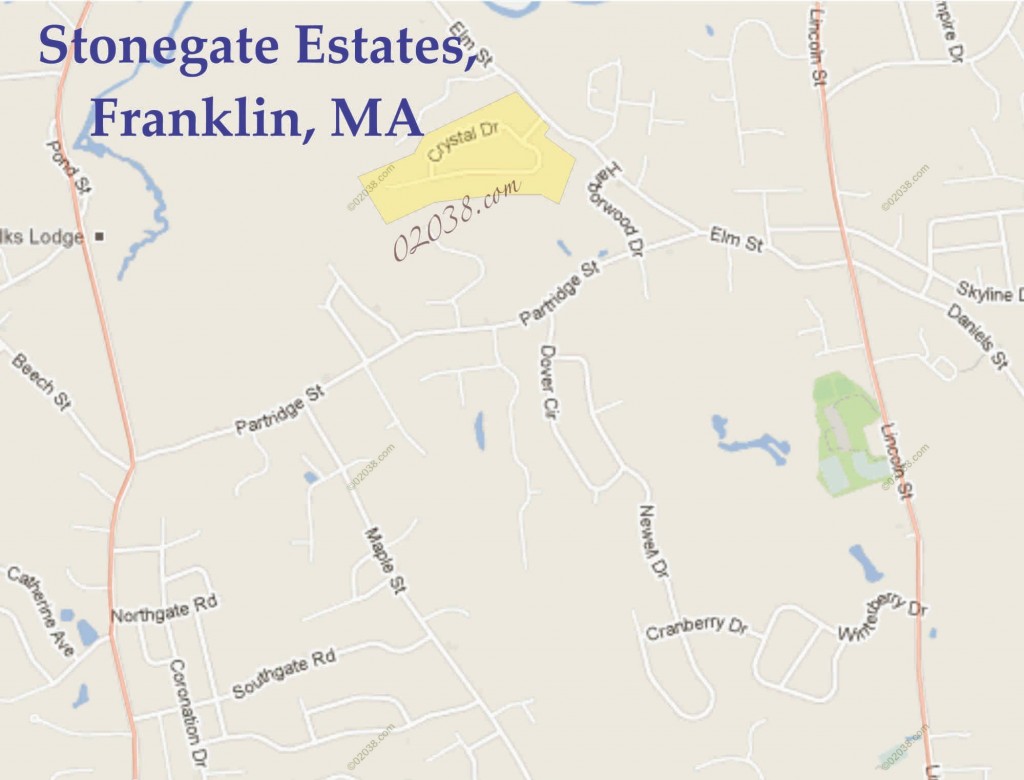 Stonegate Estates is located in the northern region of Franklin, Mass.  Access is via Elm Street.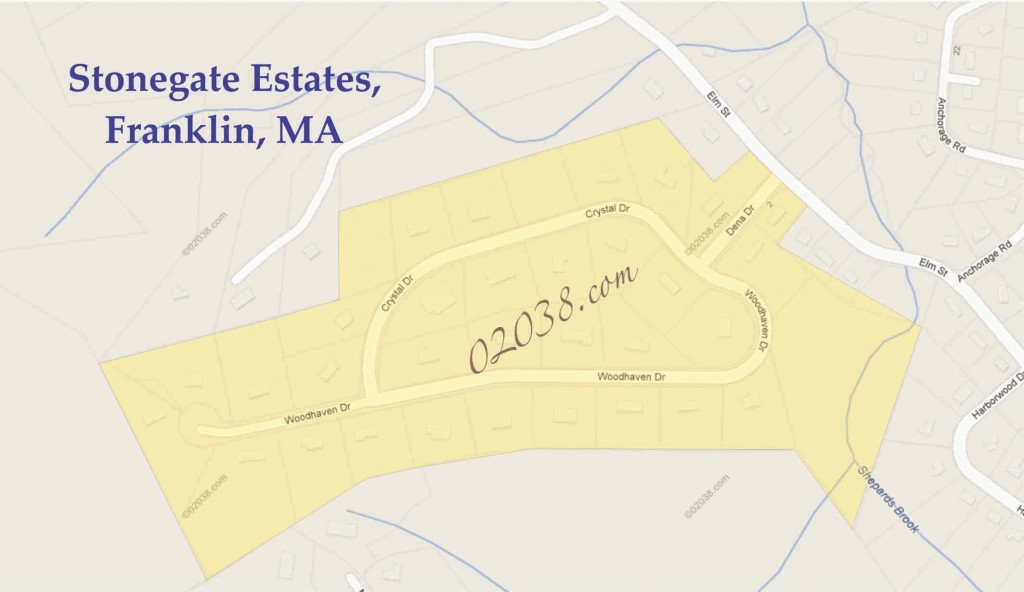 Stonegate is in the Keller Elementary and Sullivan Middle school districts.
There's plenty of good shopping just a short drive from Stonegate Estates. The closest shopping center is Medway Commons just to the north in Medway, MA, with more shopping and services clustered at Exit 18 off I-495 in Bellingham at Charles River Center, Stallbrook Marketplace and the Crossroads Shopping Center.
Learn about Franklin, MA
Follow the images below to explore what makes Franklin, MA such a great place to live:
You can get even more information about Franklin and the local real estate market by using this site's top and side bar navigation links!
See homes for sale
Contact Warren to see any home for sale in Franklin, MA. You can enhance your home search: search for Franklin, MA homes for sale by school district and by house style! Any questions? Give Warren a call – 508-613-2889!
Copyright 02038.com