The Case-Shiller Home Price Index for Boston declined recently for the second straight month this year.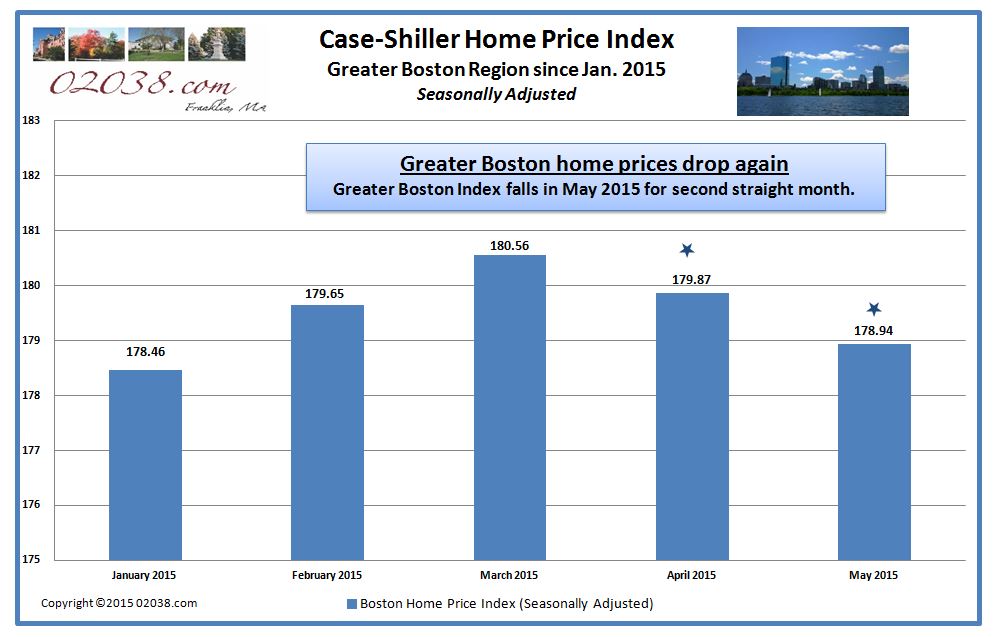 May's reading of 178.94 puts the seasonally adjusted Index roughly on par with where it stood last January.  (May 2015 is the most recent month available for the Index.)
Index an accurate predictor of market direction?
Just last year, a drop in the seasonally adjusted Index heralded weakness in the overall Massachusetts real estate market.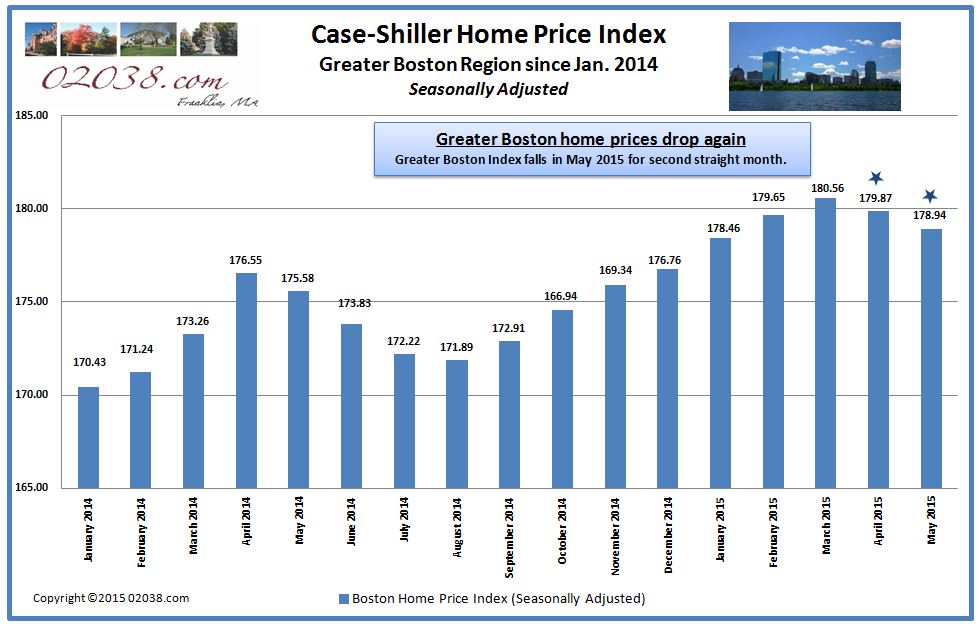 A 2014 market slump in Massachusetts was preceded by declines in the Index which started that previous May.  Although the Index recovered by the end of the year, the fact that the Index "called" the 2014 mini-bust should make everyone pay attention to this year's weakness in the Index!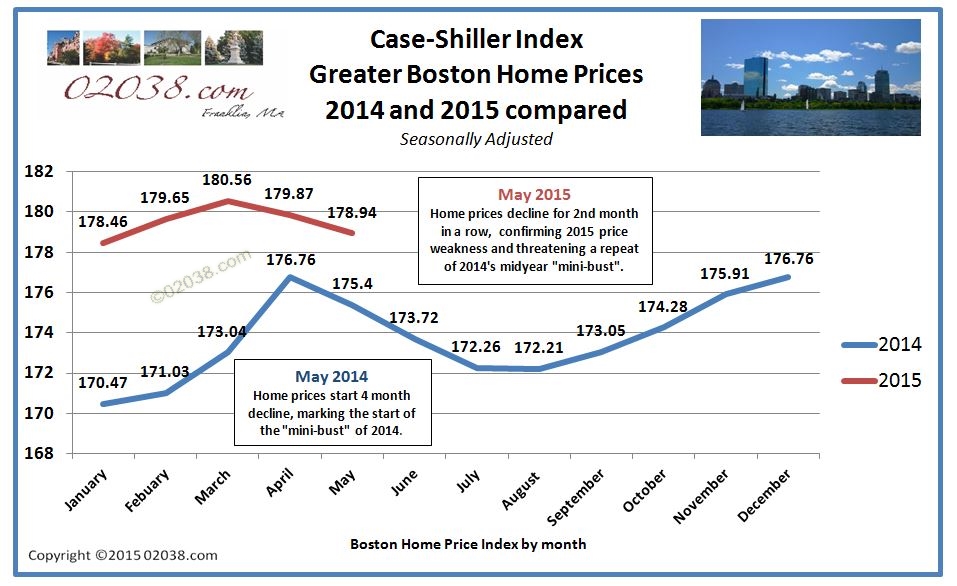 The similarities in the Index's performance so far this year compared to last year are building.
Other market stats bullish
However, home sales statistics from the regional MLS for July show generally increased home sales volume and rising median sale prices in the Bay State.

Except in the immediate Franklin market, single family home sales volume was up in July compared to July 2014.  Median prices were also on the rise in July in all the regions tracked by me.
So it is unclear at this point whether the Index's current two month deterioration really will foretell difficulty ahead for local real estate.  I'll keep you updated!
Copyright ©2015 02038.com