The average sale price for townhomes at the Stone Ridge Condominiums in Franklin, MA have risen more than 40% in the last 7 years.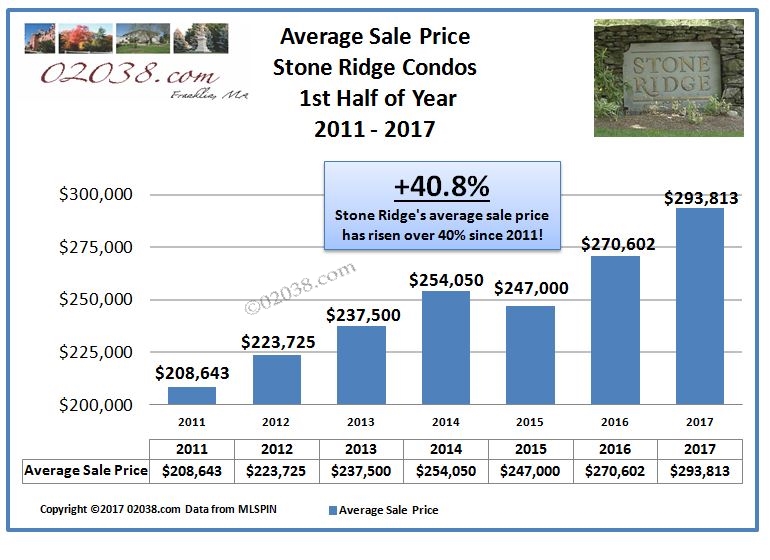 At $293,813, the average sale price at Stone Ridge for the first six months of 2017 stands a strong 8.6% above the previous year's first half figure. That represents a hefty 40.8% over the first half average sale price back in 2011. 2011 was the low point for sale prices at the popular condominium community. There were several foreclosure sales at Stone Ridge during that year of widespread economic distress. The low sale prices of those units dragged the average sale price at Stone Ridge way down that year.
Stone Ridge prices on the rise since 2012
It was during 2012 that sale prices at Stone Ridge began an upswing. The rebound at Stone Ridge has continued until this day, except for some weakness encountered during 2015.
The first half of 2017 marks the first time that the average sale price at Stone Ridge broke above $290,000 since the average sale price peaked at $306,875 during the first six months of 2006. You can download the sales report for Stone Ridge for the first half of 2017 here or in the image below: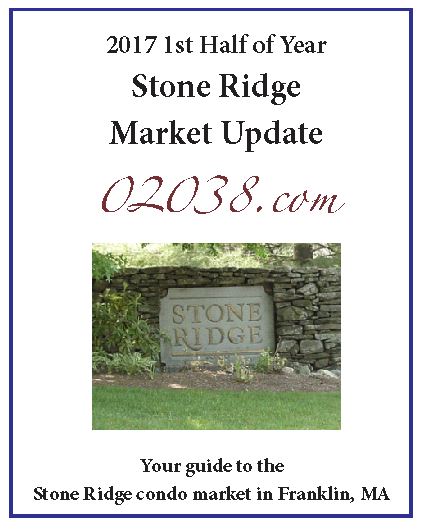 Stone Ridge a solid choice
Besides occupying a highly advantageous location in Franklin, Massachusetts, Stone Ridge offers an attractive variety of floor plans, several of which feature 1st floor master suites. The latter are in especially high demand as the Baby Boomer generation ages.
Contact Warren to learn more about living at the Stone Ridge condominiums in Franklin, MA!