The spring home selling season has gotten off to an early start this year, despite three major snow storms so far in March. Many recent open houses at listings in the I-495 region priced below $500K have been literally flooded with buyers. The problem facing home buyers today is that there are precious few homes to purchase.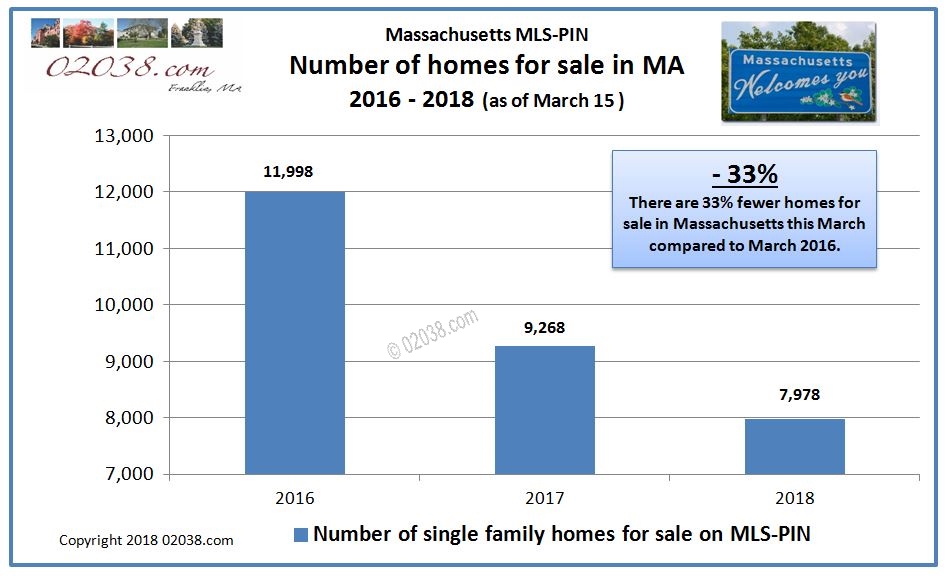 As you can see in the above chart, there are currently 33% fewer single family homes for sale across Massachusetts than there were at this same time two years ago. And 2016 was a year of booming sales with very low housing inventory!
A look further back shows a dire lack of inventory
If you look at the number of homes for sale each March going back to 2006, you can quickly grasp just how restricted the supply of available homes has become in 2018:
From the listing supply peak in 2008, there has been a relentless decline in available listings almost every year. There are now over 17,000 fewer single family homes for sale this March compared to what was available in March 2008!
What's going wrong with the MA housing market?
In a nutshell, there is excess demand for housing relative to supply. The surging Massachusetts economy has added over 350,000 new jobs since 2010. In the last 7 years, the Bay State's population has swelled by nearly 250,000 new residents. The booming economy and the influx of new residents have spiked demand for homes. At the same time, the supply of new housing has been very restricted. Since 2010, new housing construction in Massachusetts has been woefully inadequate.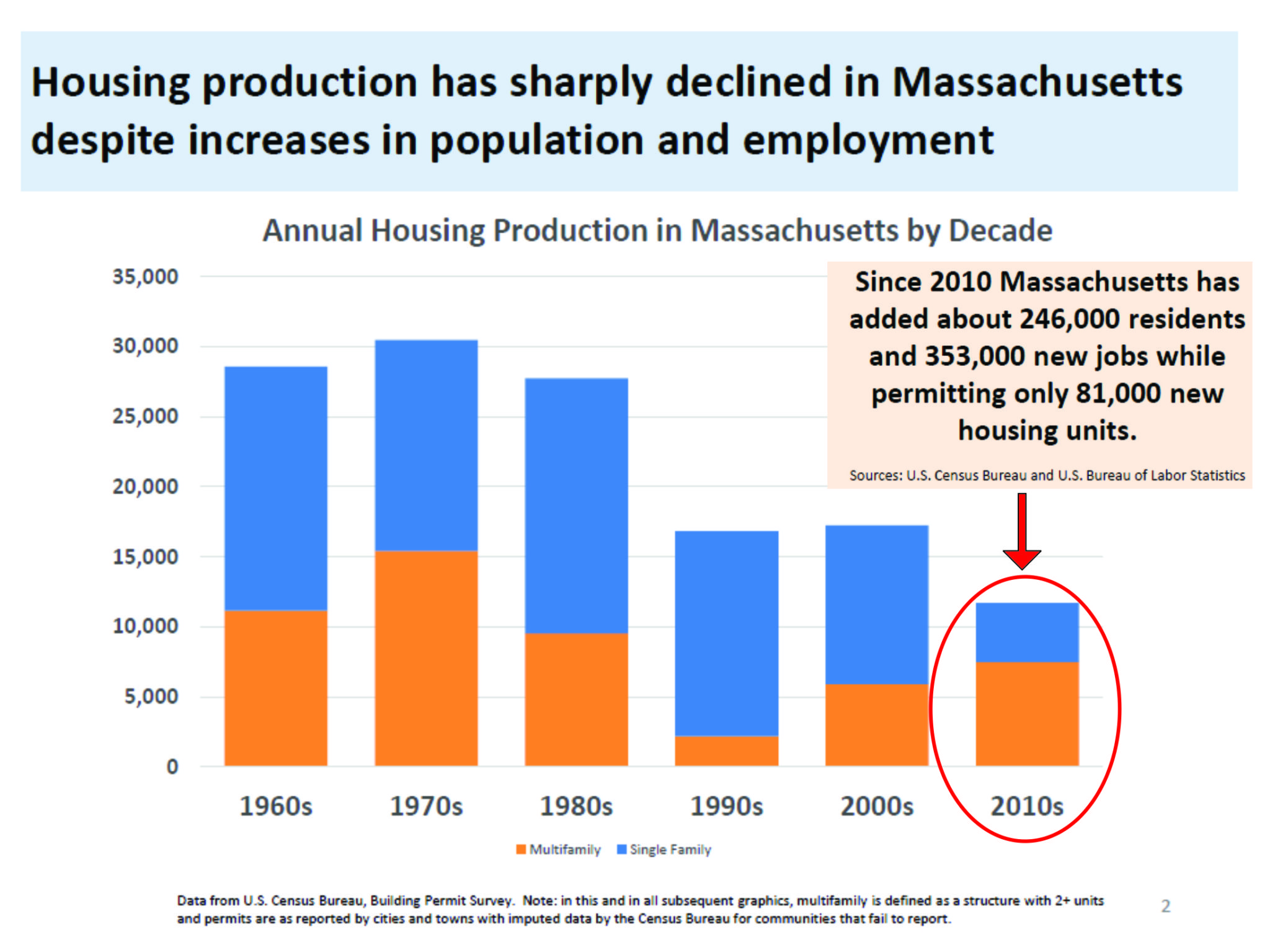 With so little new construction, there is inordinate pressure on the resale market to satisfy all the demand. Resale (used) homes have been selling so quickly over the last few years that there has been an ever declining inventory of homes from which to choose. The lack of inventory is triggering a vicious cycle: because there are so few homes on the market, would-be home sellers don't list their own homes for sale because they cannot readily find a home to which they want to trade up/trade down. That further reduces the number of homes for sale, which in turn makes even more people who would otherwise sell their properties stay off the market because "there's nothing to buy."
Obvious solution beyond our grasp?
The simple solution to this problem would be a lot of new construction housing at prices middle income buyers can readily afford. Given how anti-growth most cities and towns in Massachusetts are, a surge in permitting for affordable homes seems improbable. That's why we'll have to cope with a distorted, dysfunctional housing market this spring and perhaps for many springs to come!
Copyright ©2018 02038.com