96 Summer Street in Franklin, MA is a great buy for the right buyer. It needs a lot of work, but will be a wonderful home once renovated. The asking price is $250,000!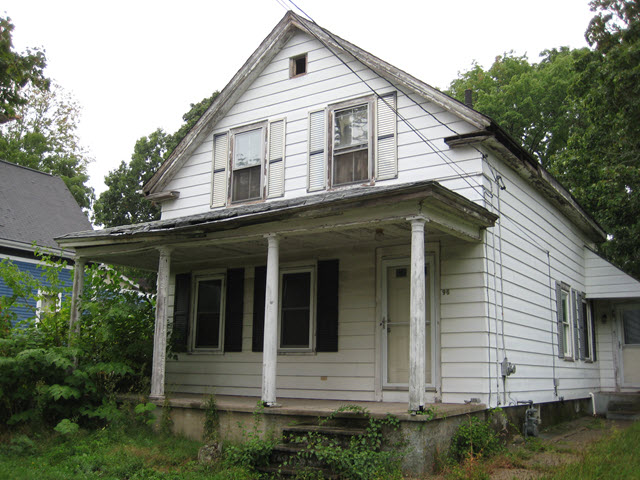 This opportunity is best for a cash buyer or a purchaser utilizing a rehab loan. The property will not qualify for conventional, VA, or FHA financing, due to the sizable renovation work it needs.
Video on the home
Here's a video that will introduce you to this intriguing opportunity:
First floor surprisingly appealing
Based on the way the exterior looks, the first floor is a surprise – in a good way!
The kitchen has recently been remodeled. The cabinets are quality, and there's a tile floor, granite counters, tile backsplash, recessed lights, and a nice eat-in area.
Tile bath on first floor
There's a full bath in good condition on the first floor just off the kitchen.
This bath has a tile floor and a tile surround in the combination tub/shower.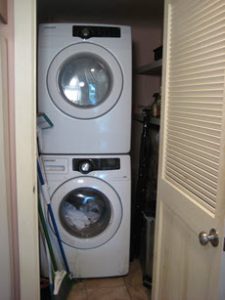 Adjacent to the bath is a compact laundry in what used to be a pantry.
Beautiful hardwood floors
The adjoining dining and family rooms boast hardwood floors.
(The family room is set up as a bedroom for the home sellers.)
In these times of Covid-19 working-from-home, the den on the first floor would serve well as a home office.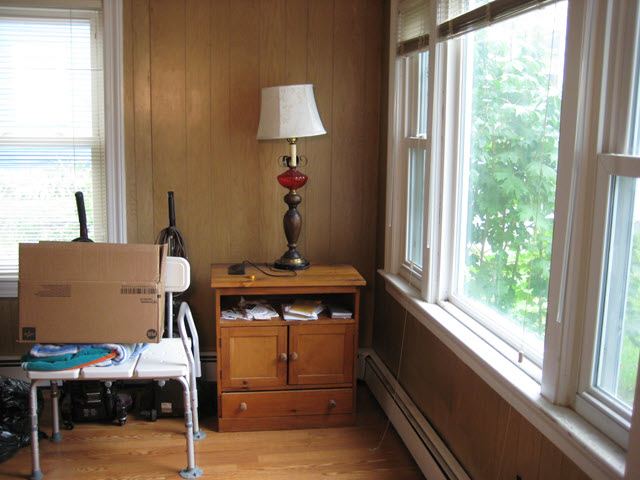 Second floor a challenge
The consequences of the exterior neglect come into full play on the second floor. The three bedrooms and half-bath on that level show water damage.
One could readily term the second floor "a full gut".
Basement not bad
As basements go in neglected antique homes in Massachusetts, what you find at 96 Summer Street in Franklin, MA is really pretty good! The basement has a parged fieldstone foundation with cement floor.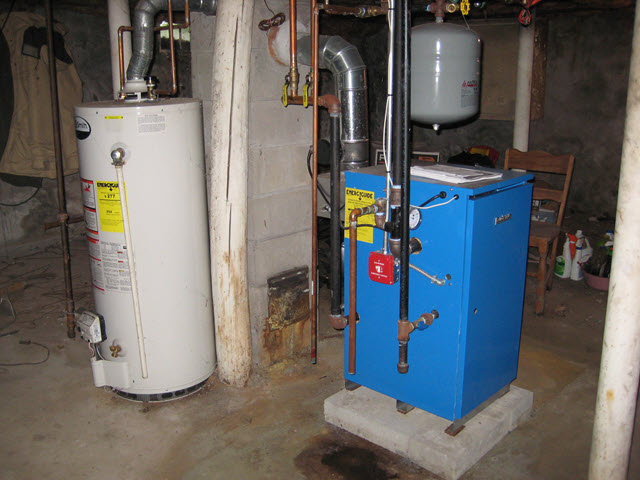 The gas-fired boiler appears recent.
Terrific lot in walk-to-train location
96 Summer Street is situated on a level 1/3 acre lot, sizable for an in-town Franklin location.
It's just 1/3 mile to the Downtown Franklin/Dean College commuter rail station and the rest of the Franklin Downtown area.
Zoning
96 Summer Street is in Franklin's SFIV zone. The lot exceeds that zone's 15,000 sq ft minimum lot size.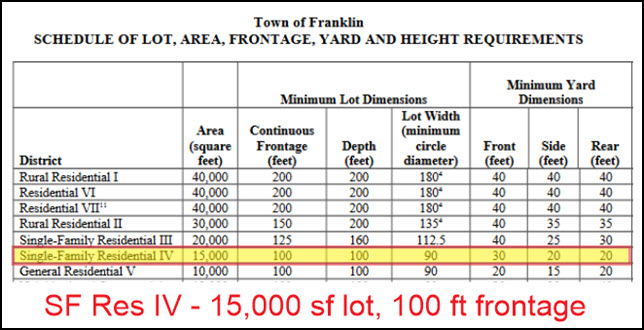 But the lot lacks the required 100 ft frontage.

"Non-conforming" means that the existing structure cannot be enlarged as of right. Any replacement building must stay within the footprint of the existing structure. A variance would allow enlargement.
Contact listing agent Warren Reynolds
If you have questions about 96 Summer Street in Franklin, MA or would like to get inside, please text Warren Reynolds at 508-561-6259 or contact him using the form below:
Copyright ©02038.com