Franklin, MA's Downtown Train Station
There are two commuter rail stations in Franklin, MA: Forge Park/Route 495 and the Downtown/Dean College rail station.  Travel time to Boston's South Station is roughly one hour and trains run frequently.
The Downtown station sits right in the center of downtown Franklin, MA – but you might never know it!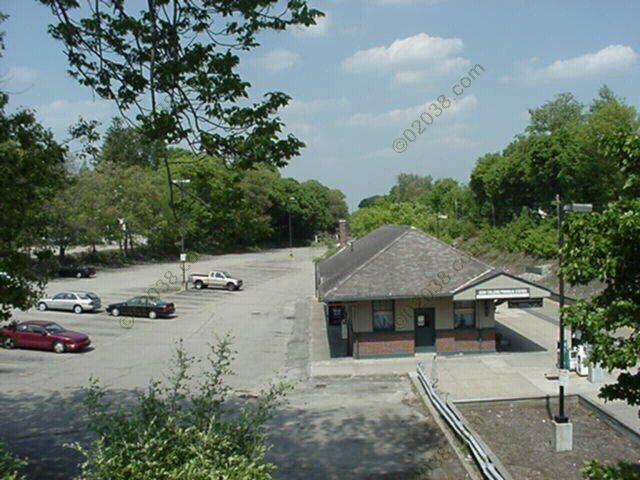 The commuter rail line enters the downtown Franklin area in a lowered rail bed so it crosses under Main Street via an unobtrusive underpass.  The station itself is nestled behind Main Street and is not readily visible from the downtown area.  It is sort of a "pocket" train station.
The parking lot at Franklin, MA's Dwontown station holds only 173 cars, so it fills early each workday.  Weekend parking is a breeze and it is easy to drop off and pick up passengers anytime from your car.
The Downtown/Dean College MBTA commuter rail station is located at 75 Depot St in Franklin, MA.
Copyright ©2009 02038.com