This is the fifth in a series of six articles on what to watch out for when buying a condominium in Massachusetts. Written by attorney and real estate broker Warren Reynolds, this article seeks to make you a better informed condo buyer. Note that this particular article's content applies equally to condominiums and single-family homes. You can read the fourth article here. Before you buy any home, please consult an attorney.
Part Five: How to save money on home inspections
There's an expensive mistake with home inspections that some home buyers in Massachusetts needlessly fall prey to. Fortunately, prospective purchasers can easily avoid this inspection pitfall simply by looking around carefully as they tour homes.
Getting too emotionally involved with a home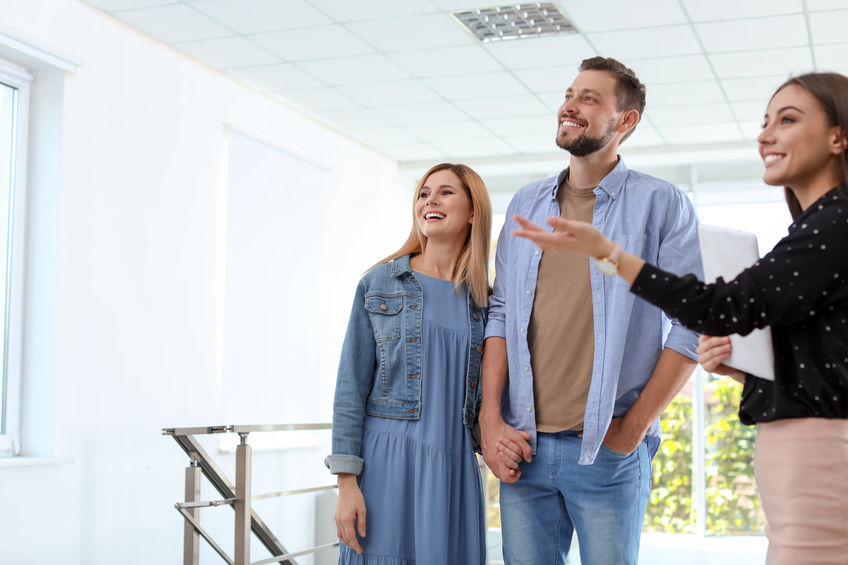 Home buyers can become starry-eyed during their tour of a property for sale. They can get so excited about features and amenities that they fail to look carefully at the structure and mechanical systems. They end up making an offer without noticing subtle issues and objections that then become all too apparent during the ensuing home inspection.
When these buyers back out of the purchase after the inspection, they can legitimately say to themselves "why did I spend money on the inspection, when I never should have made that offer – at that price – in the first place?"
Video explains what to do
The video below shows you how to approach your home tours to help assure you don't waste money on an ill-advised home inspection.
Train your eye to spot the signs of common problems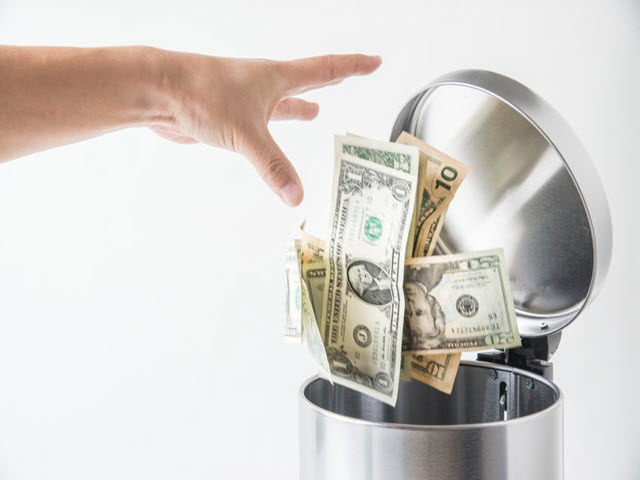 While home inspections are worth every penny you spend on them, you don't want to pay for an inspection on a home with issues that make it unlikely you'd ever want to buy the home. That's a true waste of money!
The more experienced you become as a MA home buyer, the more readily you will recognize the telltale signs of common problems that make a listing a property to move on from – or at least bid lower on!
Subtle signs, not obvious red flags
Everyone recognizes obvious problems such as a failed roof, decrepit heat system, or puddles of water in the basement. But there are other, easy-to-miss indicators of potentially expensive problems in homes that you should be aware of, and be on the look out for, when you tour homes for sale.
Roofs nearing the end of their life expectancy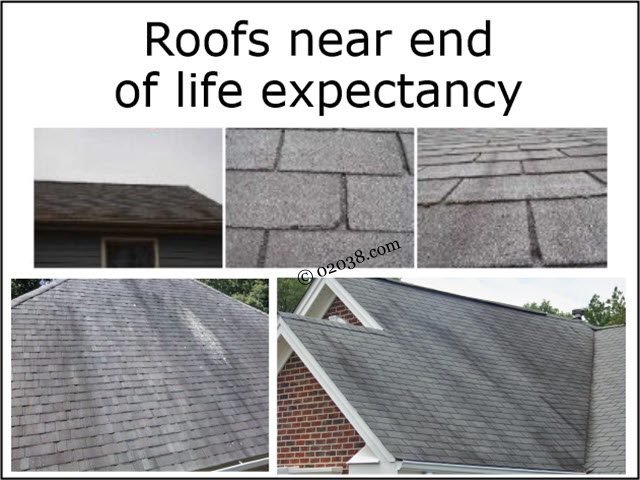 Older roofs are the first thing to look for. Most shingles have a twenty or twenty-five year life expectancy. If the roof on a home has curled, worn shingles or has dark streaks on it, that's a sign of age.
If you see a home with a roof like those in any of the above images, ask how old the roof is. If a roof is more than eighteen years old, you can be sure a home inspector will mention that to you as an issue. If the age of the roof concerns you, don't make an offer! Or at least offer less than you would have had the roof been younger.
Signs of water in the basement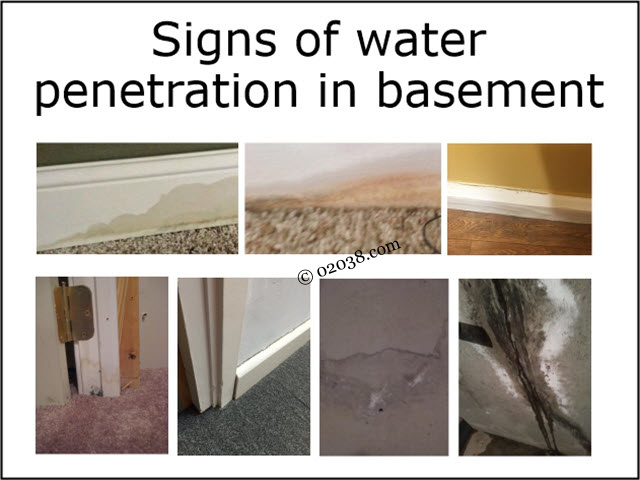 There are subtle signs of past water penetration to look for in basements. Again, we're not talking about large puddles of water or carpeting that is wet on the day you tour the property. The signs will be hard to spot, but if a basement has had water penetration, the evidence will be there.
In finished basement spaces, look for wavy lines on baseboards and on the lower edges of door frames. Swollen or warped areas of baseboard are another indication of past water.
In unfinished basement areas, look for white, chalky streaks on concrete walls (called efflorescence). Also note dark stains on the basement floor.
If you see any of these telltale signs, just understand that the home inspector will, too. The inspection report will likely note that the basement has had water in the past. If this would deter you from owning the home, save your money on the home inspection and don't make an offer!
Older heating systems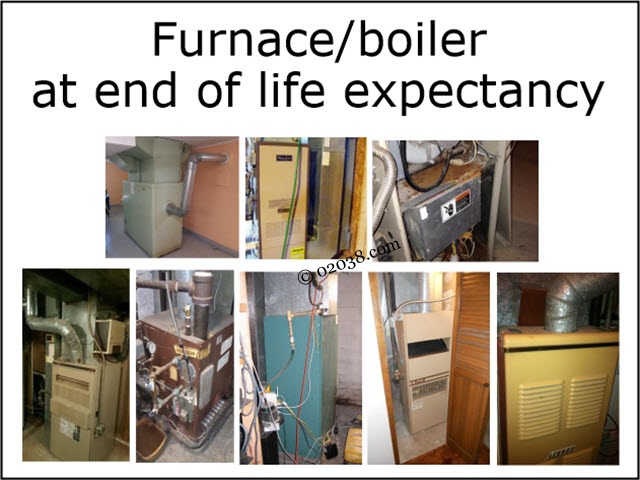 Google "life expectancy furnace" and you'll see a range of between fifteen and twenty years. Do the same for boilers and the range is between ten and fifteen years. (Those ranges seem short to me, but these are what the search results yield.)
Boilers and furnaces often function well for many years beyond their rated life expectancy. But if you see a furnace or a boiler that looks like it has been in service for over twenty years, you can be sure that a home inspector will mention the age of the heat system in the inspection report. So pay attention to the boiler/furnace when you tour a home. if if looks aged, it very likely is! Adjust your offer accordingly, or at least understand that the inspector will tell you to budget for a replacement in coming years.
Up next: How sewers and septic systems can affect your purchase decisions
Ever wonder where all that water goes when you do your laundry or run your dishwasher? The answer can have a big impact on your long-term costs of condo ownership.

Follow the hotlink in the image above or at right to learn more about how the ongoing costs of condo ownership can be greatly affected by how your condo association disposes of all the wastewater produced the residents in the condo community.
If you have questions about touring homes and home inspections
Use the form below to contact Massachusetts attorney and real estate broker Warren Reynolds with any questions you have about home inspections. He's here to help!
Copyright ©02038.com