The Franklin Holiday Stroll is a fun annual event in Franklin, MA. The focus is on children and fun with the opportunity for a bit of shopping and a night on the town thrown in.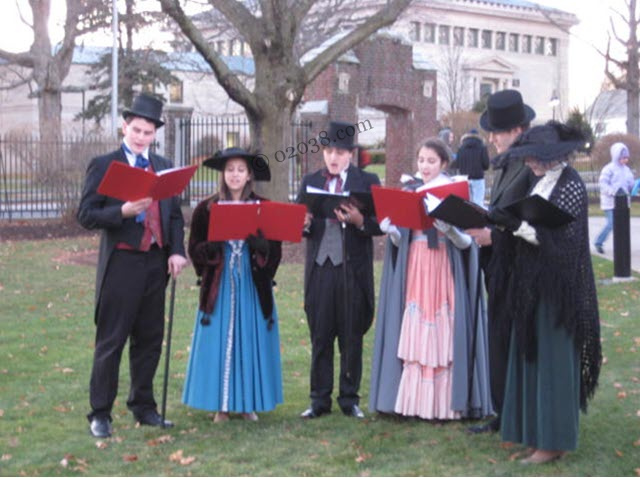 The Stroll is a great way to explore downtown Franklin, MA and enjoy some life and laughter along with complimentary beverages and cookies to boot! (For those with young children, check out the Lighting of the Franklin Town Common, the other annual Holiday celebrations in Franklin, MA.)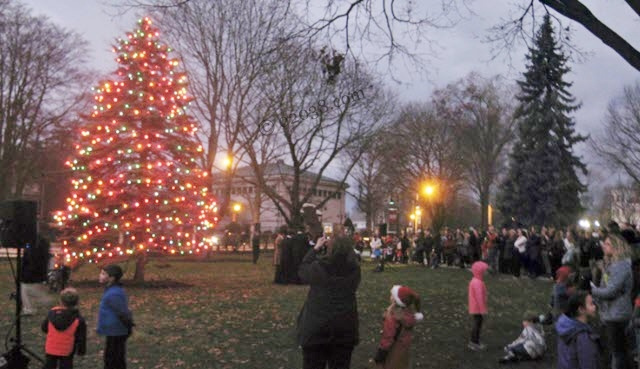 Video of the Franklin Holiday Stroll
Festive Christmas tree and hot chocolate
The Stroll features the tree lighting, caroling and other entertainment along with refreshments on the Dean College campus in downtown Franklin.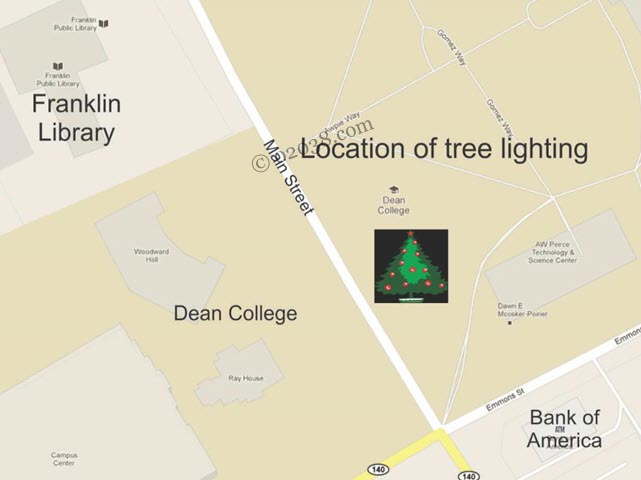 Stroll through the downtown
The strolling part of the event comes after the tree lighting ceremony is completed. Downtown shops stay open late to help you with your Holiday shopping. Eateries and pubs are ready for your dining pleasure. You often are invited to visit the Franklin Historical Museum for a Holiday-themed event, such as Mrs Claus reading to children.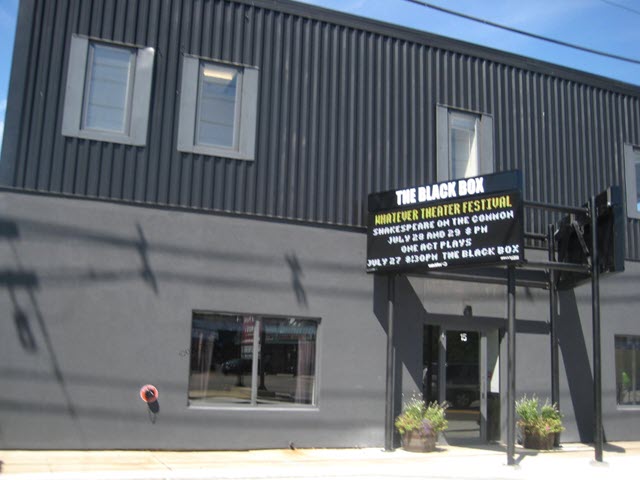 The Black Box Theater down the street from the Museum usually will have a Holiday-themed performance that evening as well.
Franklin offers residents the advantage of being able to attend a free tree lighting celebration of the Holidays while staying local to get some shopping done, enjoy a dinner out, and take in a live show – a rare treat in suburban Massachusetts!
Copyright ©02038.com