This 90+ acre parcel of undeveloped land with walking trails lies between Lincoln and Maple Streets in Franklin, MA. Bridle Path traverses the parcel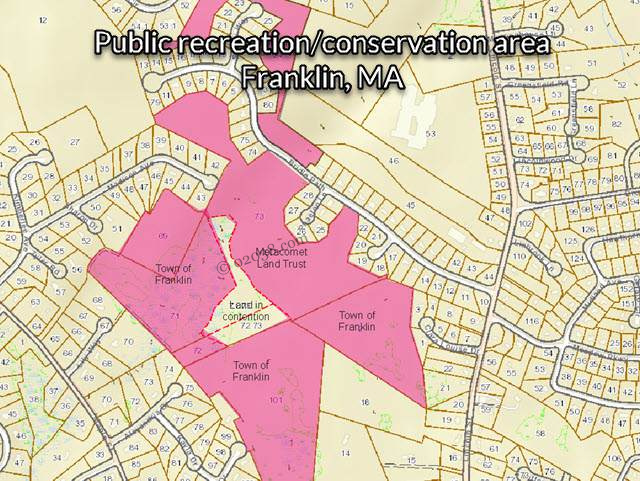 This resource is a combination of land owned separately by the Metacomet Land Trust and the Town of Franklin. (As shown in the above map, there is some land in the center of this area the ownership of which is "contested".)
Nice walks in pleasant woods
Together, these parcels form a very pleasant wooded landscape with streams and ponds. There are occasional abandoned stone walls which mark what must have been at one point in the past cleared farm and pasture land.  You'll have the opportunity to see deer, foxes, turtles, and hawks.  If you look carefully you see evidence of beaver at the ponds. This area is a good place for parents with young children to "go exploring".
Access to the recreation/conservation area
Access is fairly limited and no designated parking areas exist.  You can get onto the walking trails within the Franklin Woods subdivision by parking on Bridle Path at the white picket fencing.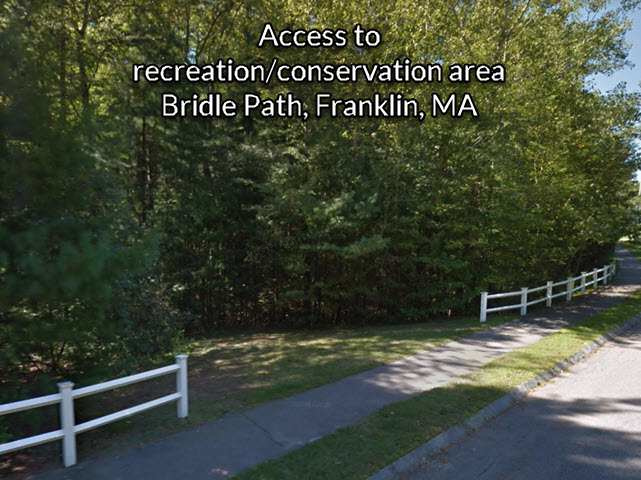 Another access point is at the cul-de-sac at the end of Madison Avenue (off Maple Street).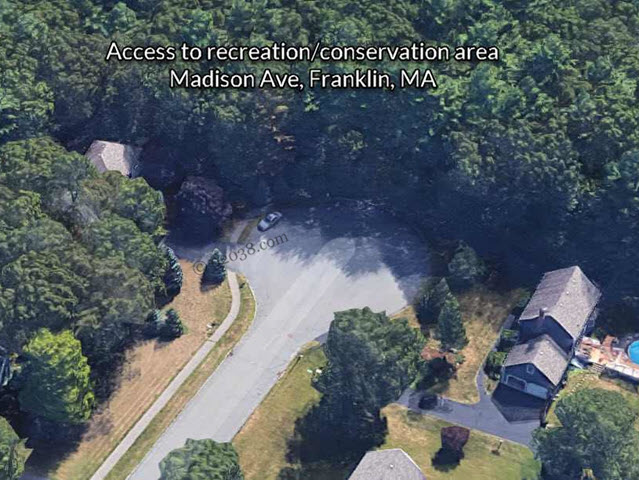 Copyright ©02038.com