The Franklin Town Forest is a 180+ acre town-owned preserve off of Summer Street in Franklin, Massachusetts.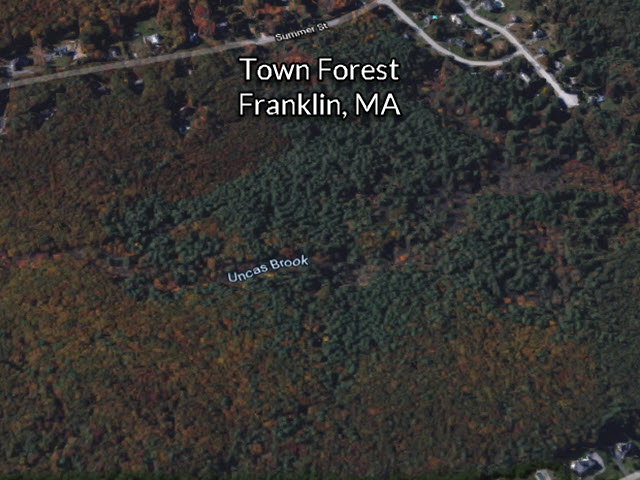 The Town Forest should not be confused with the Franklin State Forest also located in Franklin, MA. They are separate woodland recreational resources.
Trail map
Download a map of the walking trails in the Franklin Town Forest here or by following the hotlink in the image below.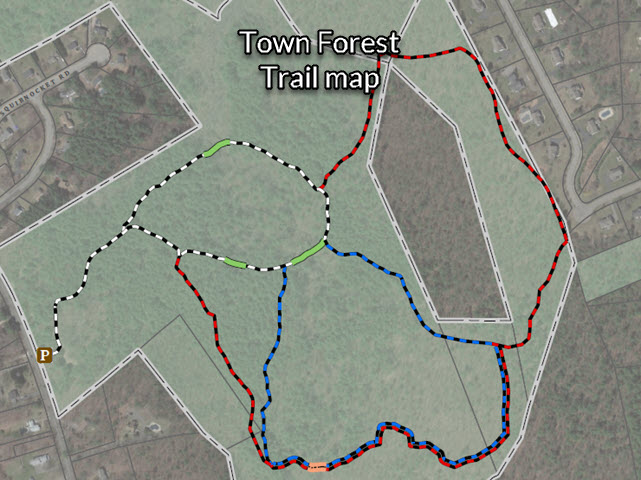 Pleasant walks on easy, level trails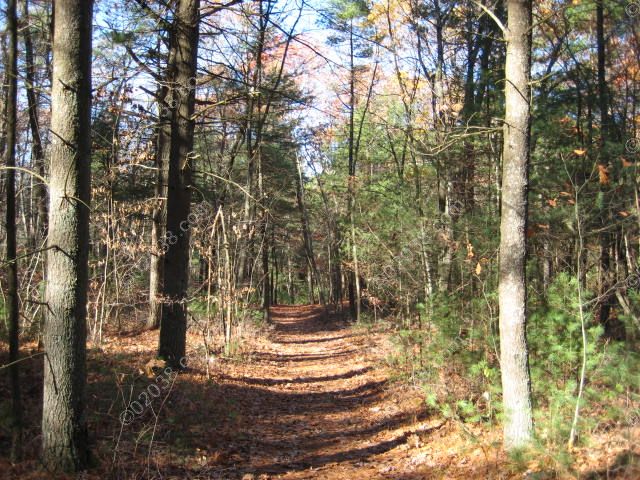 Several rails traverse the Franklin Town Forest. Typical walks take from 20-40 minutes. You'll move through pines, cedars, and swamp maples. Beware that this forest borders on the golf course owned by the Franklin Country Club and you can inadvertently end up walking onto that property. You'll also walk at times along the boundary lines of private land with homes, so show consideration and common sense as you walk.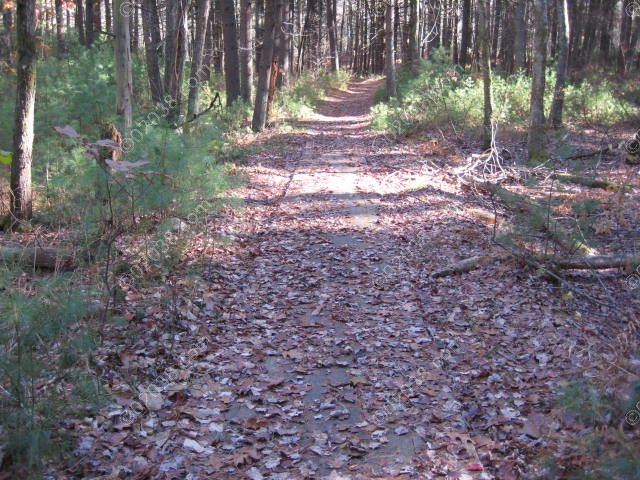 How to access the trails
There are two access points to the Town Forest in Franklin, MA, neither of which is clearly marked as such as.
The easiest is at the cul-de-sac at the end of Russet Hill Road in Franklin, MA.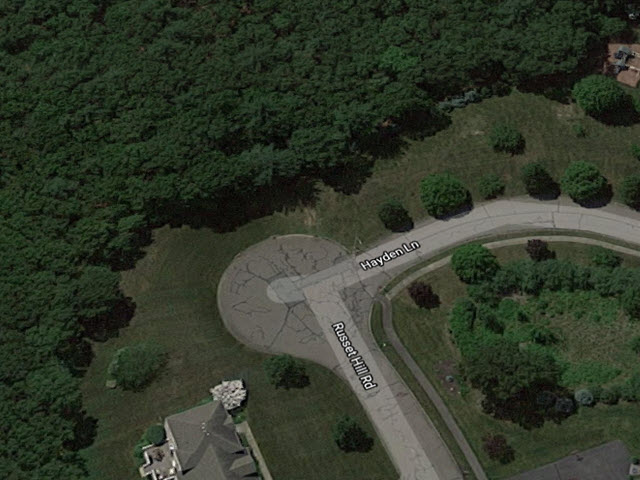 The designated parking area shown on the trail map is on Summer Street, about one-half mile from the intersection with King Street in Franklin, MA. (For GPS, the access point is approximately opposite 403 Summer Street.)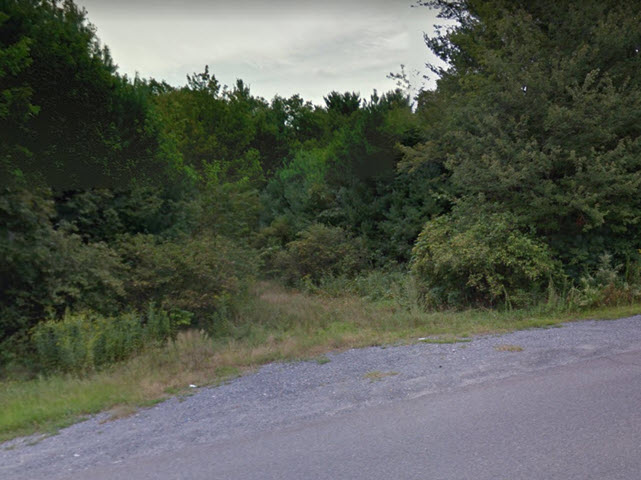 Circa 2008, this area was more cleared than what is shown above via Google StreetView. There was a broader shoulder to the road and the trailhead was more visible.
Copyright © 02038.com