Franklin, MA is very fortunate to have a thriving branch of the YMCA located in town in a modern, spacious facility.

The YMCA in Franklin, MA has pretty much what you'd want in terms of physical plant: both indoor and outdoor pools, an indoor running track, indoor basketball courts, weight training room and gym. The dressing areas are clean and nicely appointed.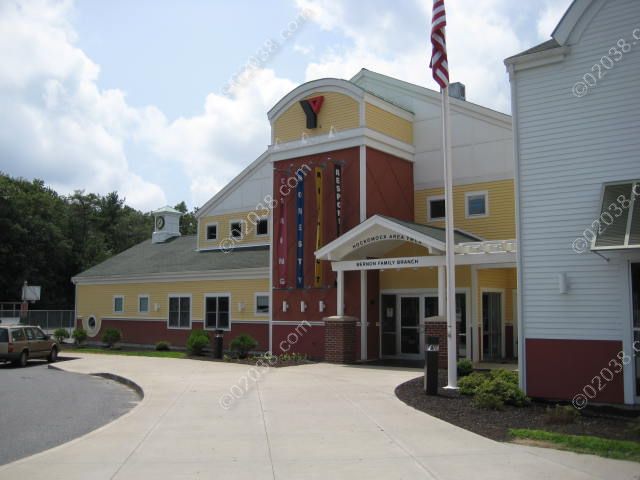 The YMCA in Franklin, MA has a lots of programs for children: a respected child care program, a comprehensive summer camp, basketball classes for the kids in winter months, and also many dance classes and a robust gymnastics program. The swimming training programs for children of all ages and skill levels in the indoor pool are very popular.
For adults, the Y's health and fitness programs afford many opportunities to get in shape and forge friendships. Classes include yoga, pilates, high- and-low-impact aerobics, kickboxing, and more!
Hockomock Area YMCA
45 Forge Hill Road
Franklin, MA 02038
508-528-8708
http://www.hockymca.org/
Copyright 02038.com