The Greater Attleboro Taunton Regional Transit Authority (GATRA) serves the public transportation needs of the residents of 26 Massachusetts communities, including Franklin.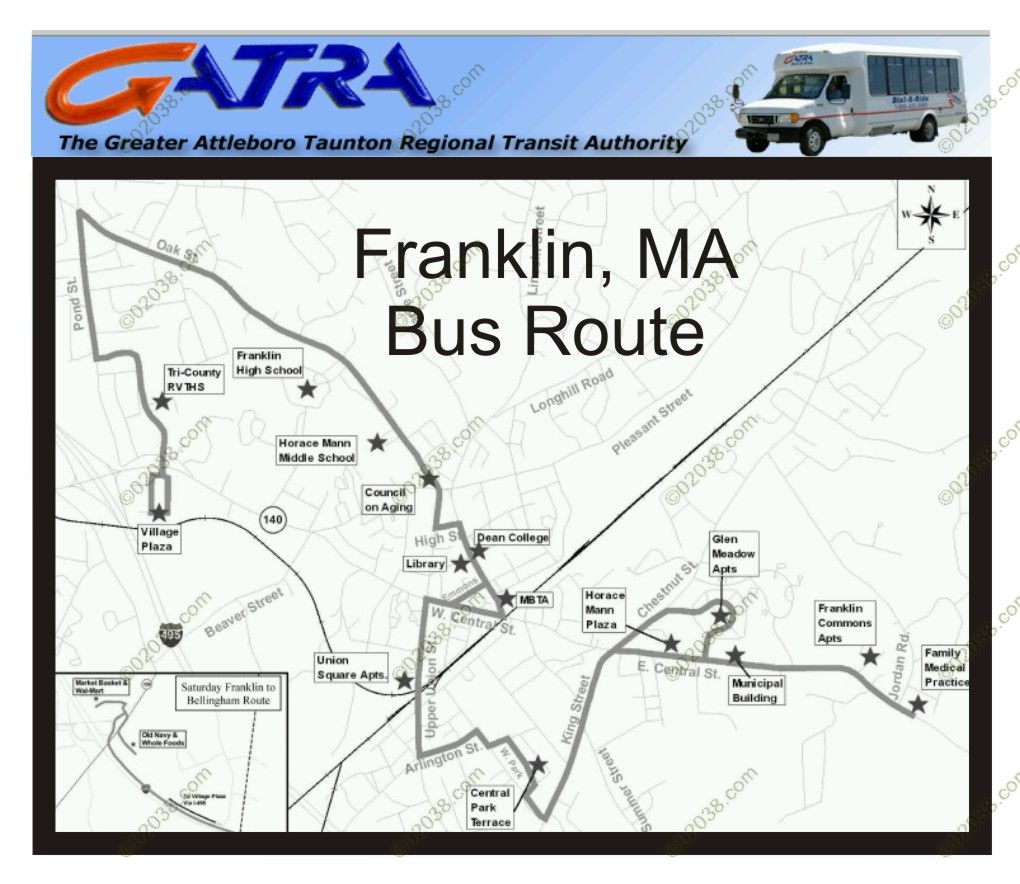 GATRA recently initiated a public bus service in Franklin, MA; above is a map of the service route.
I hope this service does well and gains a sustainable long-term ridership base!
Copyright ©2009 02038.com