Single family home sales volume in Massachusetts rose by over 10% in August, compared to the same month one year ago. The solid showing came on the heels of strong home sales in July. The back to back monthly sales gains should dispel any worries about a fall home sales slowdown this year in MA.  Single family home sales in Eastern Massachusetts notched gains of nearly 12% last month while sales volume in the Town of Franklin (+8.3%) and the regional market around Franklin (+3.6%) also showed encouraging growth.

The median home sale price rose in August for the both overall Massachusetts market as well as in Eastern MA, but showed some weakness in Franklin itself and in the Franklin region.
Inventory levels remain tight
The supply of homes for sale in the Bay State got even tighter in August, falling to just a 4 month inventory (down from 4.4 months in August last year).  Anything below a 6 month supply has traditionally been considered inadequate to readily meet the needs of home buyers.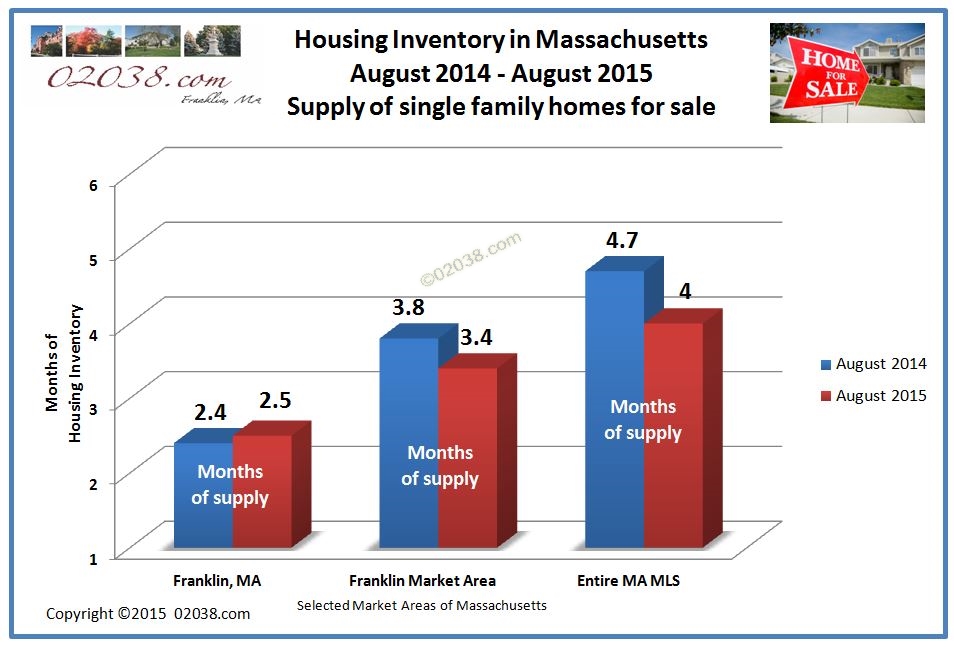 The supply of homes also slipped a bit in August in the greater Franklin market, but rose slightly in Franklin, MA itself.  However, even at an increased 2.5 months of inventory, the stock of single family homes for sale in the Town of Franklin remains minuscule.  Only the high end of the housing market in Franklin ($800K+ homes) has a lot of standing inventory.
Case-Shiller Index resumes rise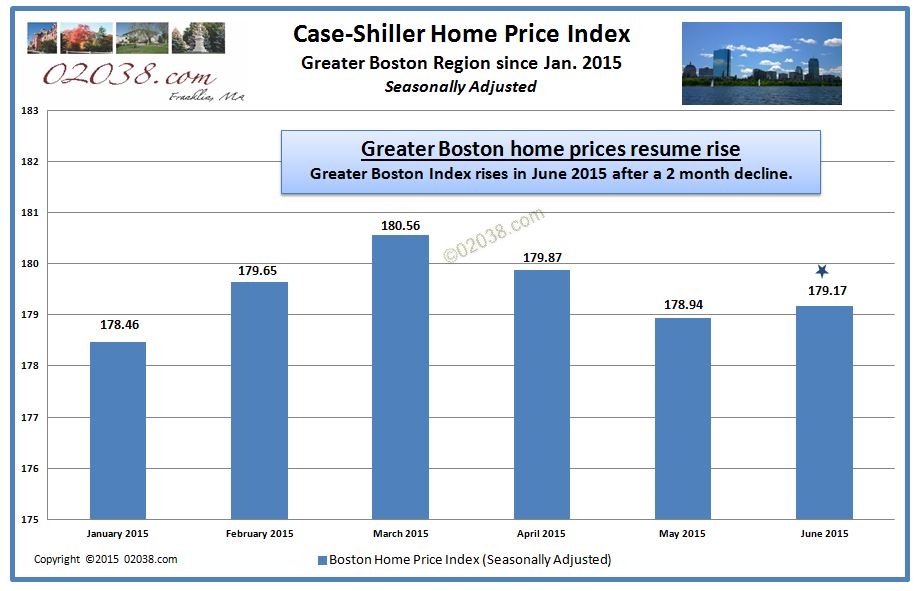 After a 2 month lull, Greater Boston home prices ticked upward in latest reading of the seasonally adjusted Case-Shiller Home Price Index for Boston issued at the end of August.  It was the first rise in the Index since last March.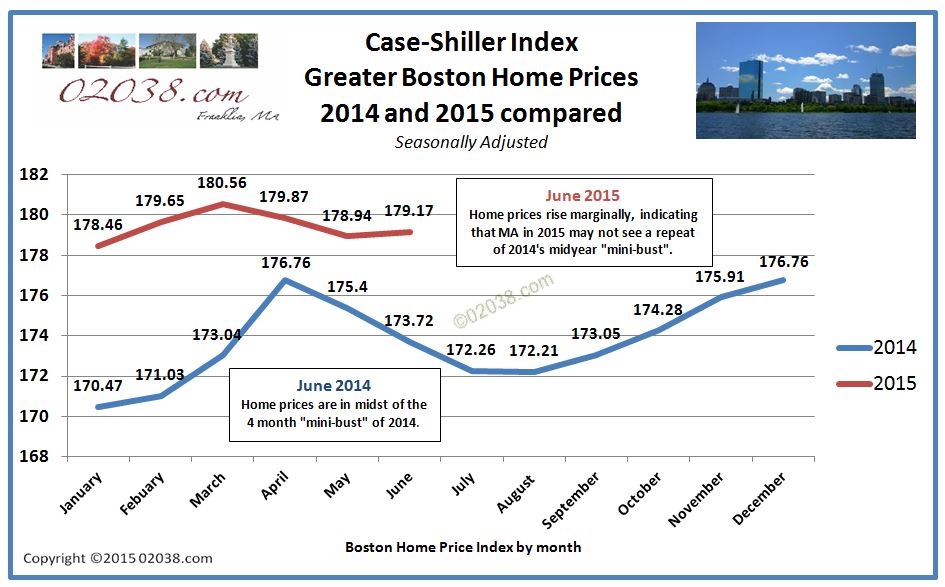 No matter how small a rise, the increase for June 2015 was welcome news. The uptick meant that the Boston Index would not repeat last year's pronounced midyear decline.  The Boston Index's 4 month run of consecutive declines last year heralded the 2014 real estate "mini-bust" in Massachusetts which extended from the start of summer well into the fall of last year.
It seems clear from August's healthy sales stats that the 2015 fall selling season will be a lot more active than last year's – happy home hunting!
Copyright ©2015 02038.com