There are three important qualities you should look for when choosing a real estate agent to represent you in your home sale or purchase.  When you interview any agent, look to see if the agent has the following three key attributes:
Will the agent put your interests first, even over his own?
Does the agent have the experience and skill sets required to effectively and efficiently represent you?
Does the agent truly care about you?
If you can answer "yes" to all of the above questions, you have found an excellent candidate to be your listing or buyer agent!
Warren Reynolds is successful with so many home buyers and sellers because he exemplifies the three essential qualities outlined above.  First, you can trust Warren to put your best interests ahead of everyone else's in the transaction, including his own.  Second, Warren knows what he is doing when he lists or sells a property; he is a highly skilled broker who excels at keeping sales on track though closing. Finally, Warren truly will care about your well being and will make sure you feel in control and well taken care of throughout your home purchase or sale.  Contact Realtor Warren Reynolds to work with a true professional who'll produce great results for you!
Sales Agent of the Month three of the first five months of 2016
Because he gives his all to his clients, Warren has been extremely busy selling real estate this year.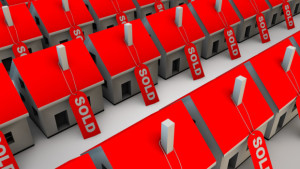 Warren's business production has led Century 21 Commonwealth to name him Sales Agent of the Month for May at its Franklin office.  This marks the third time in the first 5 months of this year that Warren has received this notable honor.  He has certainly been on a roll:  he has listed or sold 17 homes in the last 6 months!
Relocation Agent of the Year
Warren's other recent successes include being named 2015 Relocation Agent of the Year for Century 21 Commonwealth.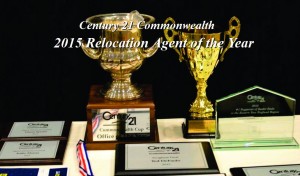 That award is quite an achievement for Warren!  Century 21 Commonwealth is the number 1 Century 21 brokerage in New England and a top 10 Century 21 firm world wide.  Being selected the Relocation Agent of the Year from among 600+ Commonwealth agents in 20 offices in Eastern MA means Warren achieves sustained excellence in his brokerage business.
Copyright ©2016 02038.com