The Franklin Senior Center in Franklin, Massachusetts recently held a ribbon cutting ceremony to celebrate the opening of its new second floor addition.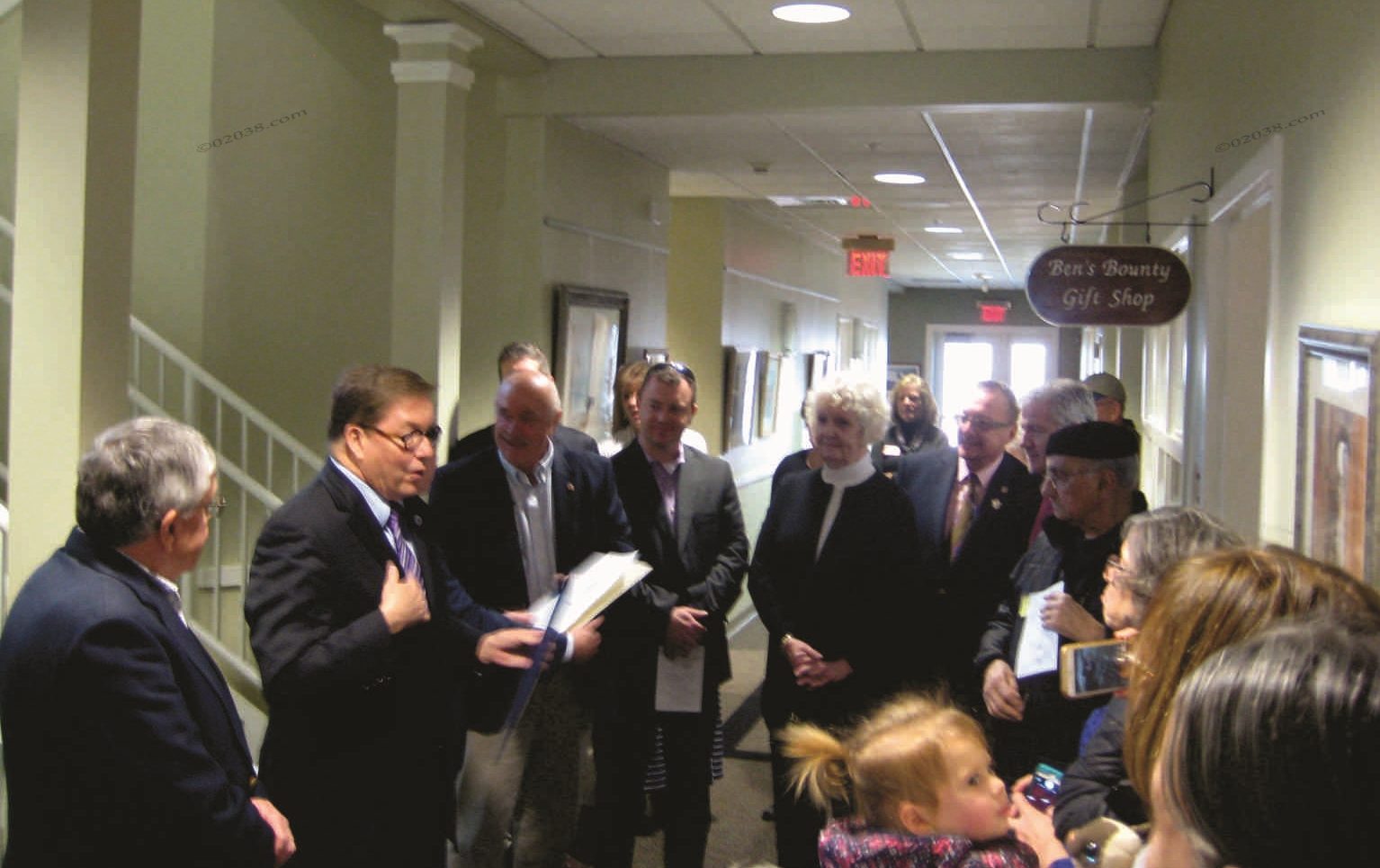 The Center was originally constructed with an unfinished second floor, which was reserved as a future expansion area.
Work on the $1.5M expansion project started in March 2016 and took nearly a year to complete. The work included the second floor addition plus some notable alterations to the main level's cafe, gift shop and bathrooms. The installation of an elevator to the upper level took an unexpectedly long time due to permitting and inspection delays.
Video tour of the Franklin Senior Center
Below is a short video tour of the Franklin Senior Center:
Many programs and services for seniors
Growing older presents challenges for the aging and their families as well. The Franklin Senior Center offers many highly valuable programs and services to seniors and those who care for them. You can learn more about programs and services offered at the Franklin Senior Center in Franklin, Massachusetts here.
Franklin, MA a wonderful place to call home

The Town of Franklin, MA has a lot to offer for seniors. There are several fine condo and townhome communities in this pleasant Massachusetts town of about 32,000 that offer one level living floor plans. Franklin has many shopping venues and medical service providers. The town has two exchanges on I-495 and commuter rail service to Boston. Dean College offers adult education courses and a YMCA and many other recreational resources in Franklin that set the town apart from most suburban communities along the I-495 corridor. Contact Warren Reynolds to learn more about the Town of Franklin, MA!
Copyright ©2017 02038.com