A beautiful new artificial turf field has been installed at the Beaver Pond Recreation Area in Franklin, MA.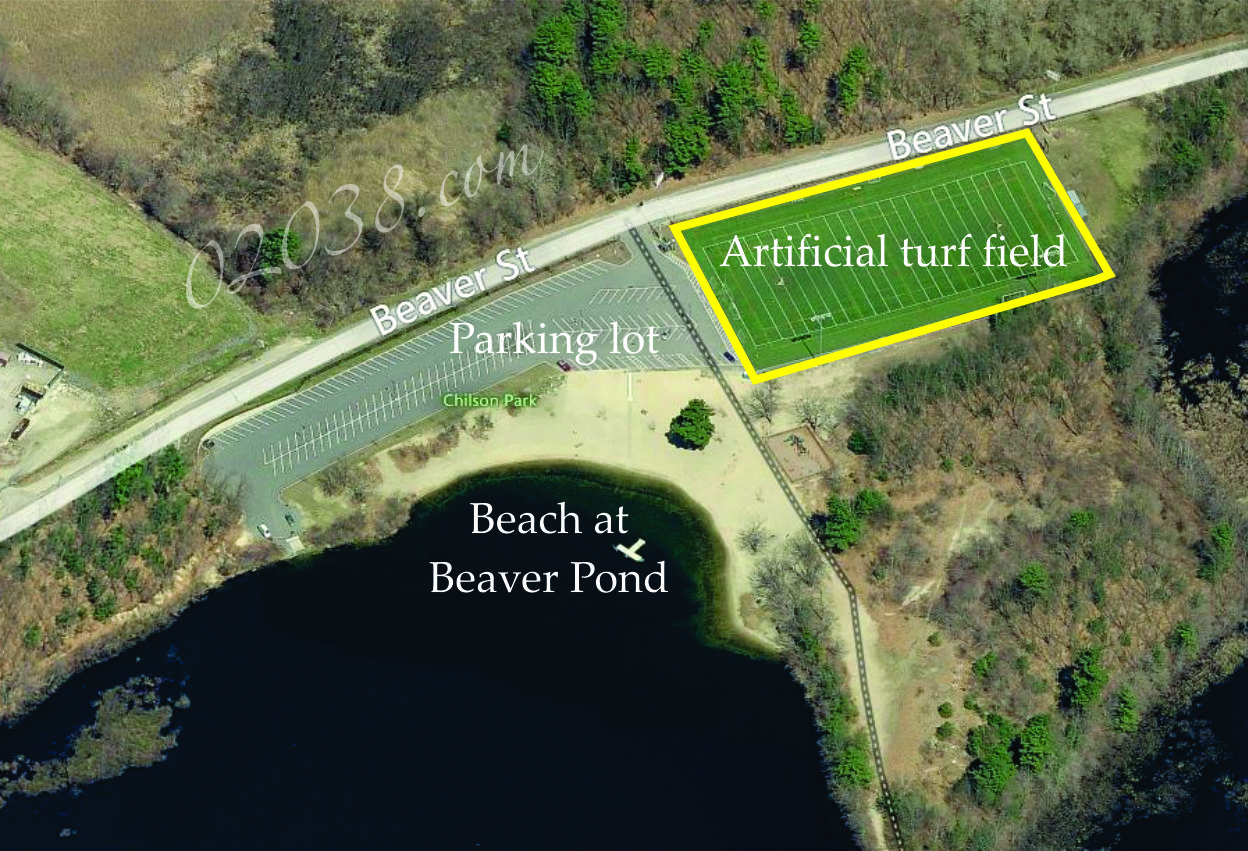 After some installation delays, the field went into service during the middle of September. Here's how the field looked during a recent evening of Youth Flag Football, sponsored by the Franklin Recreation Department:

Artificial turf field in daylight
On a bright and sunny early fall day, the new field looks even better:

The lines aren't just sprayed on, they consist of colored fibers embedded in the base of the field.
Here's how the field looked before installation, once the old turf was removed:
Learn more about recreational opportunities in Franklin, MA

The Town of Franklin, MA has won national recognition for its outstanding recreational resources. The town's Recreation Department hosts an extremely robust and diversified roster of sport and recreational activities. Franklin is also home to a number of youth sports organizations that serve children of all ages and skill levels. Franklin offers residents a number of ball fields and playgrounds, while its access to walking trails and fishing and boating opportunities is excellent! Contact Warren Reynolds to get more information on living in the Town of Franklin, Massachusetts!
Copyright ©2017 02038.com