SOLD for $275,000. 36 Stone Ridge Road is a turnkey townhome at the highly desirable, pet friendly Stone Ridge condo community in Franklin, MA. The asking price is an affordable $275,000. Contact Warren Reynolds with questions or to request a showing!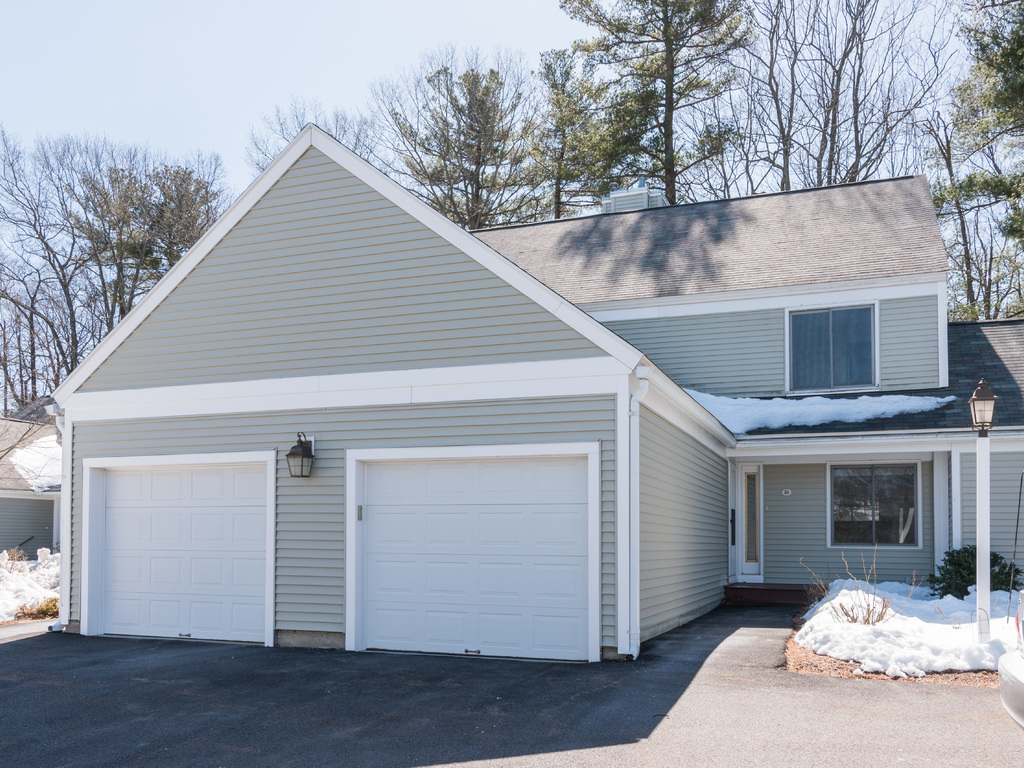 The home offers three levels of living space, a second floor laundry, and a HEATED attached garage!
Move-in ready interior
With all new carpeting and fresh interior paint throughout, 36 Stone Ridge Road is ready for a new owner – all you have to do is just move in!
The kitchen has white cabinets, a built-in microwave and has a large eat-in area. The kitchen is enhanced by new granite counters, a new sink and a new glass tile backsplash.
Sunny living and dining rooms
The open floor plan living and dining rooms enjoy southern exposure, meaning these rooms are bright and sunny.
These rooms have four new recessed lights. The slider leads to the rear common area which has a pretty stone wall.
Guest bath
There is a half bath on the first floor for your guests.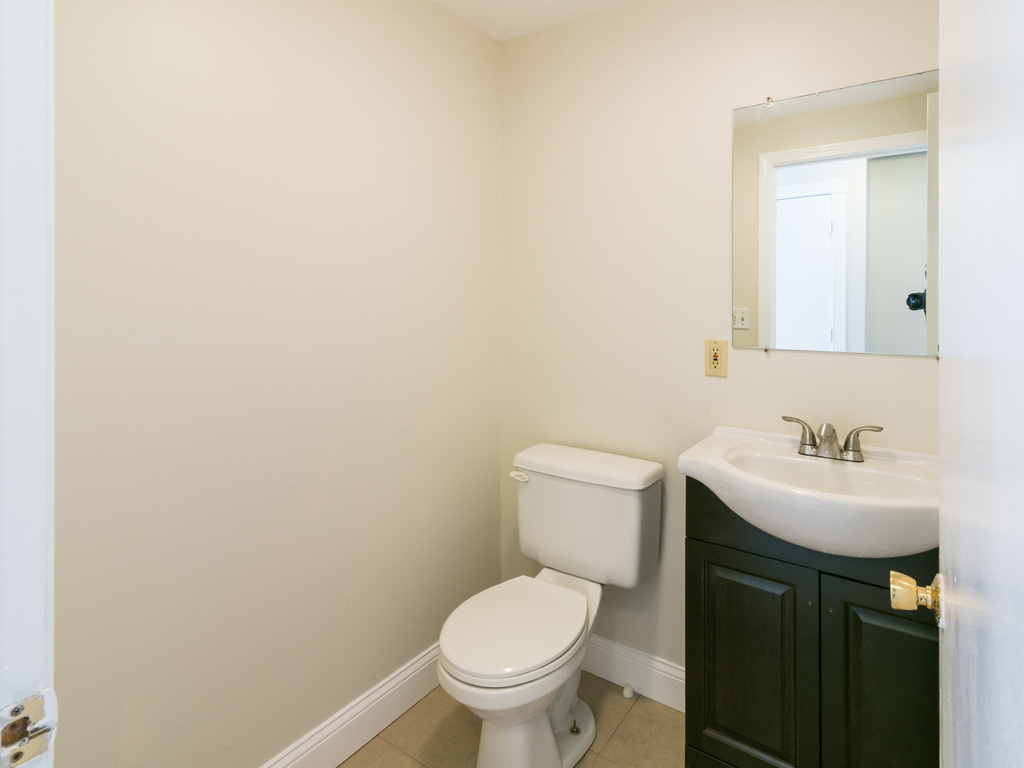 This bath has a tile floor and a stylish new vanity and sink.
Floor plan of the unit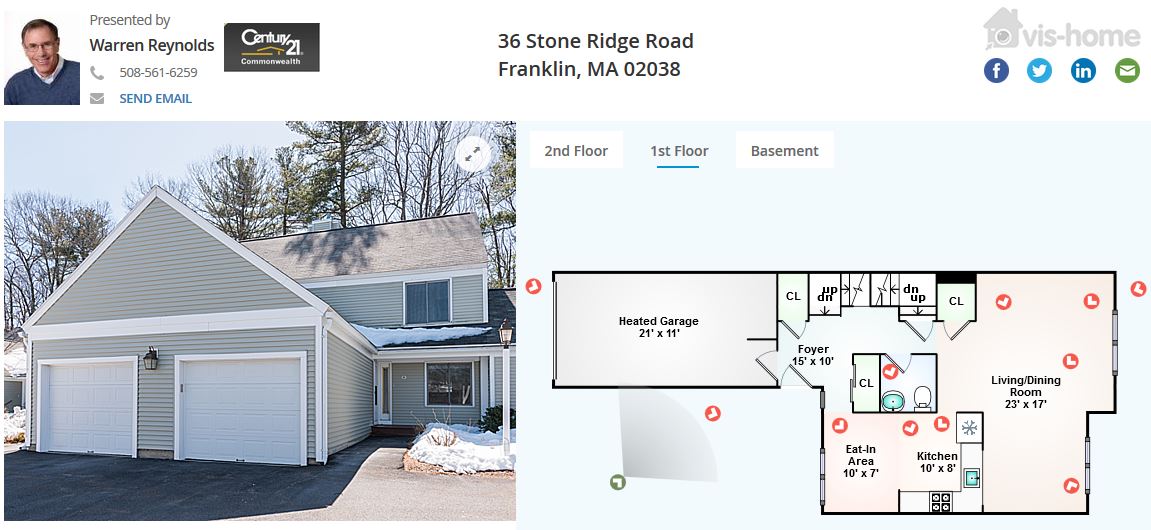 Follow the hotlink in the image above or at right for an innovative high tech floor plan for 36 Stone Ridge Road. Photos are embedded into the floor plan, so as you go through each room on the plan, you can use the icons to see how each room looks. Not only that, there is also a furniture placement feature, allowing you to size and place furniture pieces into any room in the home!
Contact Warren Reynolds with questions about this townhome or to make an appointment to get inside!
Spacious bedrooms
Up the newly carpeted stairs you'll find two ample bedrooms. The master bedroom is 15 ft X 15 ft . . .
. . . and has an 8 ft X 7 ft walk-in closet and a full bath. The bath has a tile floor, pedestal sink and shower.
The second bedroom is 15 ft X 10 ft . . .
. . . and also has its own bath and walk-in closet!
Finished basement
We're not done yet! 36 Stone Ridge Road in Franklin, MA also has a family room in the finished basement.
This room is a sprawling 25 ft X 21 ft with a tile floor, drywall ceiling and eight recessed lights. What a bright, upbeat space!
Extra parking space
An additional benefit offered by 36 Stone Ridge Road is a second parking space designated solely for this condo.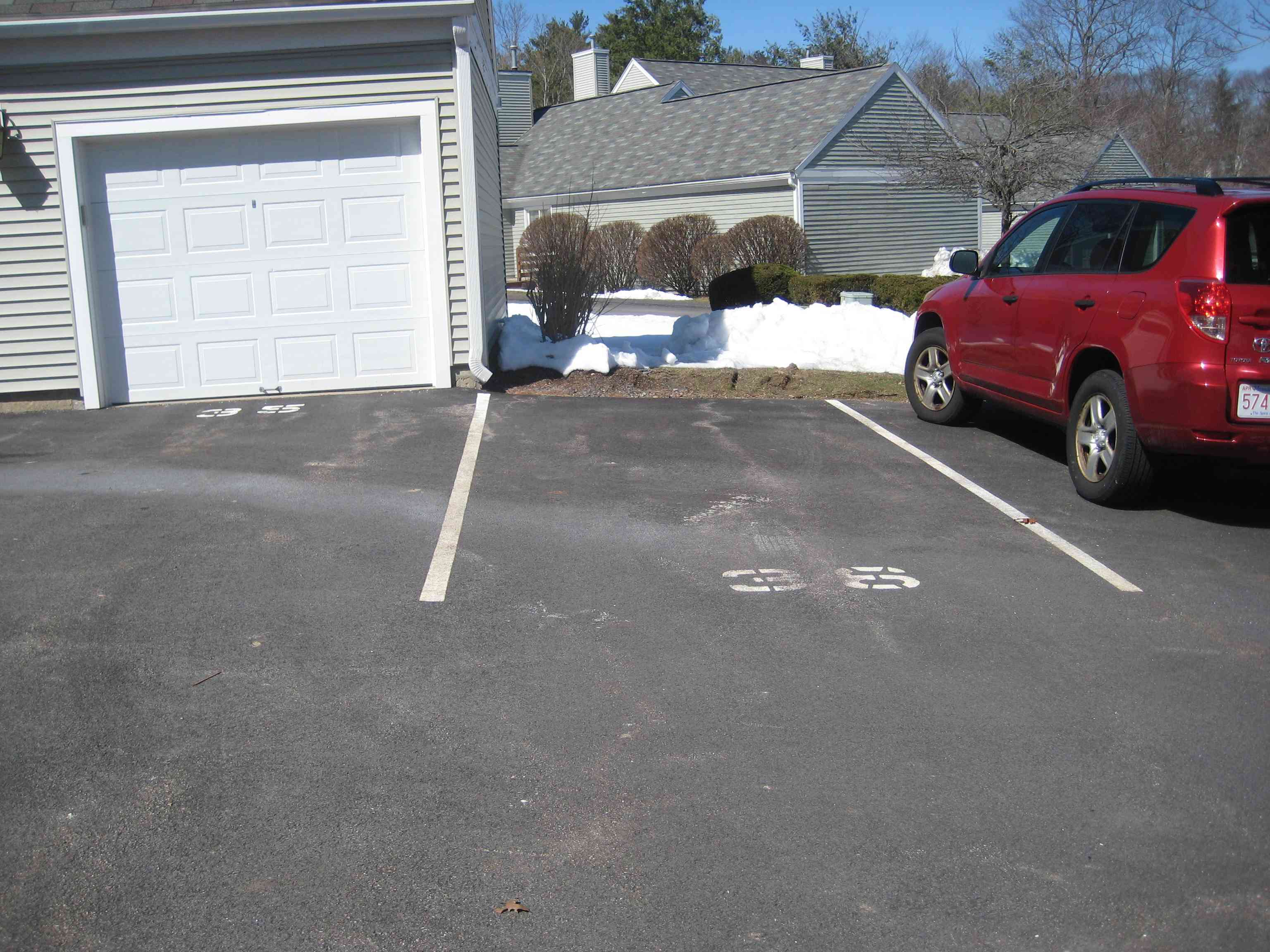 While every home at Stone Ridge has garage parking, many units there are limited to having second car parking only in tandem in front of the garage bay – not very convenient! With 36 Stone Ridge, however, your 2nd car has its own parking space separate from the garage. No jockeying your cars to access your garage!
Learn about Stone Ridge condos in Franklin, MA
Stone Ridge is a pet friendly association with no age restrictions. It offers an in ground pool with a clubhouse. The association enjoys a marvelous location near Franklin's Hockomock YMCA, state forest with walking trails, Forge Hill commuter rail station, Exit 17 on I-495 and loads of shopping, services and eateries.
Copyright ©2018 02038.com